5 building trends in Indy
Posted by Kristie Smith on Wednesday, March 12, 2014 at 6:14 PM
By Kristie Smith / March 12, 2014
Comment
Building a new home in Indy is a great solution to the low inventory of homes on the market. Spring marks the busiest season to break ground on a new home in order to schedule a move-in date before school starts back at the end of summer. The Indy Homes Team has established relationships with all the Indianapolis-area builders; we're seeing some exciting and new trends in home building. Here are some of biggest building trends:
Open concept floor plans draw the family in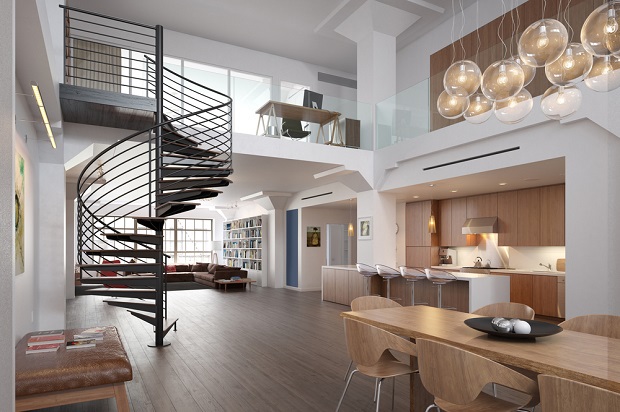 While some families tend to choose more traditional home layouts with formal living and dining rooms, the biggest trend we see in new homes is open floor plans. With fewer walls, open plans encourage more interactive family spaces, where everyone can spread out a bit but still be together. More natural light flows into and through an open-concept home as well.
In-laws, baby boomer parents, and guests—all are welcome in guest quarters
Multi-generational and blended families are combining homes, so the Indy Homes Teams is on the hunt for welcoming spaces for each generation in the home. Often times, we find that a guest suite on the main floor will accommodate the aging population and increase of blended families. Many new homes in Zionsville have the ability to customize finished basement space to create a secondary master suite or small kitchenette.
Bigger isn't always better
The gap between millennials and baby boomers isn't wide when it comes to desired home plan and size. The Indy Homes Team works with all types of buyers and has found that both ends of the age spectrum want high-end finishes and detailed appointments in a home more so than huge square footage. We see that new homebuyers seek functionality in their space like built-in lockers and cubbies in mudrooms to act as drop zones for the family's daily grab-and-go needs.
His, hers and my bathroom
We're seeing families with more than two children seeking to build a new home in Fishers, Carmel, and Zionsville. Families look to have more than two full baths in their home. Whether it's to avoid morning traffic jams (and potential grumpier starts to the day) or just to give everyone some privacy, our buyers keep requesting at least three full bathrooms. This request is also a result of the increased needs of blended families.
Indoors goes outside—more outdoor living space
Indianapolis-area homebuyers are adding outdoor living space to their new home wish list. Fireplaces, fire pits, built-in grills, and dining areas and seating are just a few features new home buyers want to see in their next home for family recreation and entertainment. Even though the economy is improving, families still want ways to find affordable entertainment at home, and outdoor living areas offer countless ways to stay and play at home.
How about you—what must you have in a new home? What's on the wish list? Join in the conversation in the comments below.
---

About the Author
Kristie Smith
Kristie Smith is the founder and CEO of the Indy Homes Real Estate Team. She is a REALTOR, and is one of the most recognized and accomplished Indiana real estate agents. Ranked among Central Indiana's top 10 real estate teams, the Indy Homes Team specializes in relocating families moving to the Indy area, as well as Helping People on the Move locally in Indy.
---