5 reasons Indianapolis needs you to list your home NOW
Posted by Kristie Smith on Wednesday, January 15, 2014 at 2:30 PM
By Kristie Smith / January 15, 2014
Comment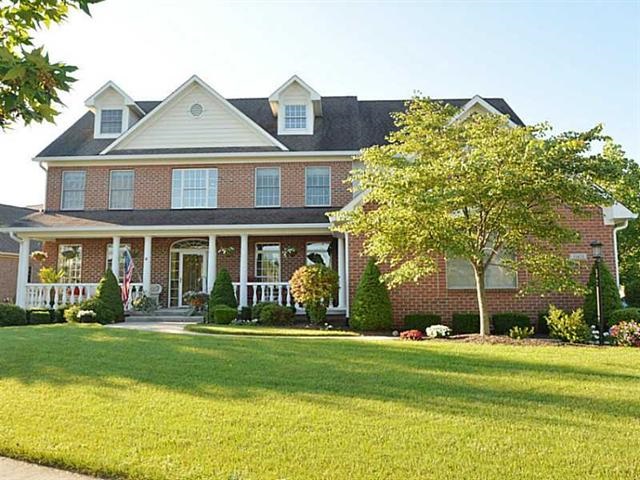 Indy Homes Team listing
The 2013 Indianapolis real estate market demonstrated improvements with increased home sales prices and lower inventory of foreclosures. The Indy Homes Team facilitated multiple-offer scenarios for our clients listing homes in Carmel, Zionsville, Fishers, Westfield, and throughout Greater Indianapolis. Interest rates and the Indianapolis housing inventory remain low, so I foresee 2014 to be another great year to make a move—even more so to sell your current home.
Many of my clients stayed put in their existing home over the last several years due to the volatile economy—which aligns with nation's sentiment overall. But NOW is the time to sell your Indianapolis home. Looking at 2013 housing stats from The Metropolitan Indianapolis Board of REALTORS (MIBOR) reveals some pretty rock solid reasons that listing your Carmel home or Zionsville, Westfield and Indianapolis home could prove to be most profitable this year.
Here are 5 reasons the Indianapolis housing market needs your listing:
As of December 2013, inventory of homes listed in the Greater Indianapolis market was down 11.8%—down to 12,870 from 14,584 as reported by MIBOR. What this means to you: Your home has high odds of receiving multiple showings and opportunities to sell.
That's enough inventory of Indianapolis-area homes to sustain the market for only 5.4 months—a 26.9% decrease over the same period in 2012. What this means to you: Buyers will likely move quickly on a home that meets their needs thus decreasing the average days a home is on the market.
New listings increased by 7.1% in December 2013 over the previous year. What this means to you: People are catching on that now is a great time to list and sell your home while Indianapolis home inventory remaining low.
Average sales price to list price percentage is 91.8%, up 2.5% over December 2012. What this means to you: Sellers are receiving and accepting offers close to what they've asked at list price. We saw several multiple offers on several Indy Homes Team's listings.
Mortgage interest rates remain historically low, even with a steady incline over 2013. What this means to you: Indianapolis homebuyers bring a higher amount of buying power, backed with increased consumer confidence.
Indianapolis and surrounding counties carried increased sales prices in December 2013. Here's a quick look at some county-specific numbers:
Boone County, including Zionsville homes, experienced a 12.2% spike in average home sales prices.
Hamilton County, including Carmel homes, saw an 18.4% increase in average home sales prices.
Marion County, including Meridian-Kessler, Forest Hills, and Eagle Creek homes, carried a 15.2% increase in home sales prices.
Still not sure if you're ready to sell your home? Allow one of our experienced and professional Indy Homes Team REALTORS to demonstrate our WOW service with a listing consultation. We'll arm you with the facts specific to your home, so that you can make the most informed decision if NOW is the time to list your home.
---

About the Author
Kristie Smith
Kristie Smith is the founder and CEO of the Indy Homes Real Estate Team. She is a REALTOR, and is one of the most recognized and accomplished Indiana real estate agents. Ranked among Central Indiana's top 10 real estate teams, the Indy Homes Team specializes in relocating families moving to the Indy area, as well as Helping People on the Move locally in Indy.
---