8 easy ways to support the Zionsville Education Foundation
Posted by Kristie Smith on Thursday, March 8, 2018 at 5:13 PM
By Kristie Smith / March 8, 2018
1 Comment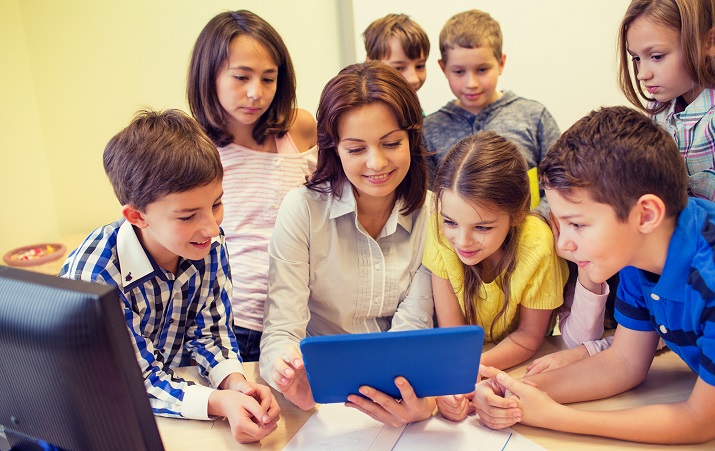 While we were building our house in Zionsville (a 17-month process), I decided I needed to get involved in the community well before our move-in date. I joined the Zionsville Chamber of Commerce, ventured from downtown Indy to the Zionsville farmers market every weekend and scouted out other ways to get involved. One day, someone told me about the Zionsville Education Foundation (ZEF). If you know me, you know that I'm a long-time proponent of quality education. As the first college graduate from both sides of my family, I firmly believe that education is the eternal equalizer of humankind. With its mission to promote academic excellence in Zionsville Community Schools, ZEF seemed like the perfect fit for me!
Did you know?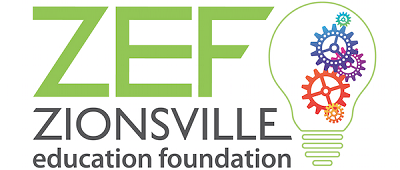 Due to the formula Indiana uses to allocate funding for public schools, Zionsville Community Schools are the lowest-funded public schools per pupil in the state. Twenty-three years ago, some proactive Zionsville citizens founded the Zionsville Education Foundation to raise funds that would cover innovative approaches to learning and other educational expenses that state funding did not cover.
In its 23 years, ZEF has awarded more than $1,000,000 in grants—grants that have been used to support teachers' professional development, provide classroom materials and equipment, and enrich the student experience in all Zionsville schools. Recent grants have funded instruments for Boone Meadow Elementary music classes, procured virtual reality headsets for all Zionsville Community students who use them to "travel" the globe, and provided every ZCS student and staff member with a pair of eclipse-viewing glasses for last year's total solar eclipse. For just 2018, ZEF has also funded professional development opportunities for eight ZCS teachers.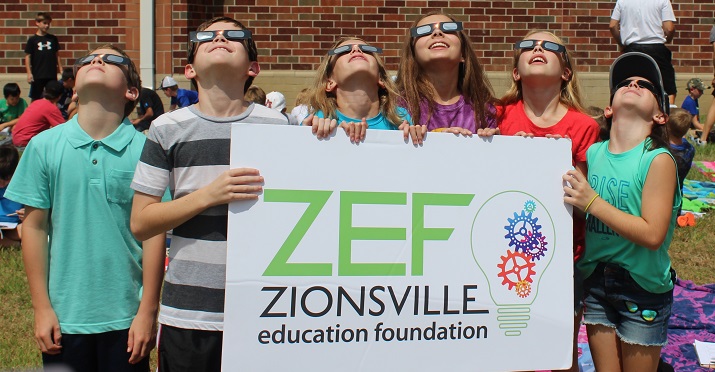 How you can support ZEF
ZEF funding comes from a variety of sources, including corporate sponsorships, individual donations and local merchant support. (I was honored to host a recent fundraiser, which raised more than $10,000!) If you would like to support ZEF's very worthy mission in our community of Zionsville, there are eight easy ways to do so:
Give Eagle Honors: Show your appreciation for a ZCS educator or staff member by submitting an Eagle Honor for a minimum donation of just $10. Your honoree—a teacher, educator, bus driver, coach or administrator—will receive an official certificate with your personal note of appreciation. It's a special way to say thank you!
Shop through AmazonSmile: Purchase all your Amazon.com necessities and goodies through AmazonSmile. When you do, the AmazonSmile Foundation donates 0.5% of the purchase price of eligible products to ZEF. Use this link to start shopping!
Donate to a Zionsville teacher's project on DonorsChoose.org: Review teachers' project descriptions on DonorsChoose.org and make a donation. ZEF funds a maximum of $250 per Donors Choose project.
Order an Indiana Department of Education license plate: Select "Zionsville Education Foundation" when ordering, and ZEF receives $18.75 of the license plate fee. Another $6.25 goes to the Indiana DOE to support elementary counseling programs.
Purchase your teen's class ring at Robert Goodman Jewelers: $20 of each class ring purchase at Robert Goodman Jewelers, 106 North Main St., goes to ZEF.
Attend this year's Barn Bash: Scheduled for Nov. 10, 2018, this year's Barn Bash will be held at the Golf Club of Indiana. Barn Bash is ZEF's largest fundraiser of the year, and includes dinner, a live band (Greta Speaks is back!), dancing, a silent auction and much more. Tickets are expected to go on sale in late August. (Watch the ZEF website for details on this and other 2018 events.)
Make an online donation: It's easy—just follow this link. All donations are 100 percent tax-deductible.
Volunteer with ZEF: ZEF is always on the lookout for talented volunteers! Current opportunities include serving on the Barn Bash committee, the grant committee and the board of directors. Call ZEF at (317) 733-4805 for more information.
Let me know if you have any questions about ZEF (leave a comment below). If I can't answer them myself, I'll find the answers for you!
---

About the Author
Kristie Smith
Kristie Smith is the founder and CEO of the Indy Homes Real Estate Team. She is a REALTOR, and is one of the most recognized and accomplished Indiana real estate agents. Ranked among Central Indiana's top 10 real estate teams, the Indy Homes Team specializes in relocating families moving to the Indy area, as well as Helping People on the Move locally in Indy.
---