Enhance and Add Value to Your Home With a Fence
Posted by Kristie Smith on Sunday, March 20, 2022 at 7:09 PM
By Kristie Smith / March 20, 2022
1 Comment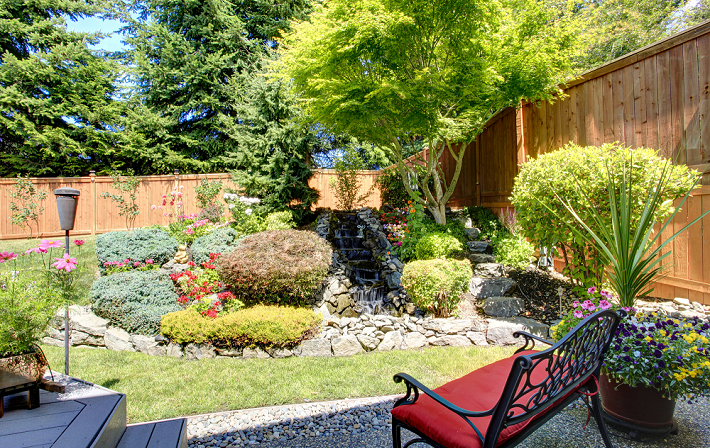 When starting a landscaping project in your front yard or backyard, you might realize that there's one big element that you need to add to tie everything together — a fence. Picking the right fence for your yard involves some research into styles, prices, and why you want to put up a fence in the first place. If you are selling your house, picking a fence that will add to your home's curb appeal is a definite must. Understanding the basics can help you get started.
Understand your goals and budget
The need to put up a fence might be for a range of reasons. If you live in an area with wildlife, like deer or coyotes, then you might want a fence to keep your yard safe — not to mention keeping it protected from burglaries. Other reasons for putting up a fence are privacy and adding to the aesthetics of your home. Defining your goals before you start researching fences will help you narrow down your options. After you have an understanding of what you need your fence to do for you, you can also add your budget into the mix. Prices for fences will vary greatly depending on the type of material you choose. Wire fences might cost $1 to $4 per linear foot at the low range, while composite fences are considered to be the most expensive at $26 to $57 per linear foot.
Know the limitations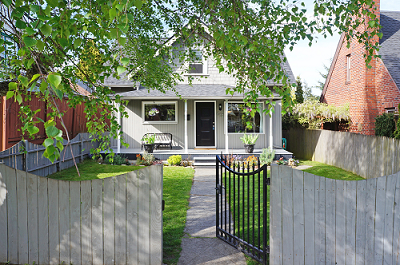 Another factor to consider when picking the fence that's right for your home is to understand any potential rules about the types of fences that can be installed, depending on your homeowner's association or neighborhood guidelines. Before you get too deep into researching your ideal fence, check the rules for your neighborhood to be sure you know what's possible for your home.
RELATED: Fence etiquette: Tips to avoid neighbor disputes
Different types of fences
Picking the right fence is about function and aesthetics. Some options worth considering are:
Wire and chain link: These are the least expensive to install and if you need a quick solution to keep your yard safe, this may be the way to go. They are also low maintenance but don't provide privacy and are not as aesthetically pleasing as other fencing designs.
Wood: Wood will need to be stained and maintained, but it may be less expensive than vinyl or composite. You'll need to follow some upkeep to protect your return on investment.
Vinyl: A vinyl fence has the advantage of being durable and not needing to be painted. It can be cleaned with a hose and may prove to give a return on investment over time by withstanding the elements for years to come.
Composite: Like composite materials used for other parts of your home (for example, a deck), fences made from composite use a mix of wood fibers and plastic polymers. This can give the appearance of wood while offering more durability since you won't need to stain it like wood.
Wrought iron: Choosing a metal fence like wrought iron means picking a classic material that has been used for centuries. However, you can pick a style that is modern or classic, to make this material work for any style of home. Because these fences are very durable and will require a contractor, they can be more expensive to install than other material options.
Motorized: Metal fences may also be part of a motorized fence system, which may be combined with a masonry wall, or keypad entry system. Adding this can be a plus for buyers, but will be an investment to install.
Finding the best return on your investment
The decision about which fence will give your home the best return on your investment is a personal one. Doing research ahead of time will help you pick the type of fence that will protect your house now and for years to come.
Find an Indy-area home with a fence
Fences are an expensive addition to a new home. Search Indianapolis-homes that already have a fence installed: