Avoiding Craigslist real estate scams in Indianapolis
Posted by Kristie Smith on Friday, December 10, 2021 at 6:41 PM
By Kristie Smith / December 10, 2021
1 Comment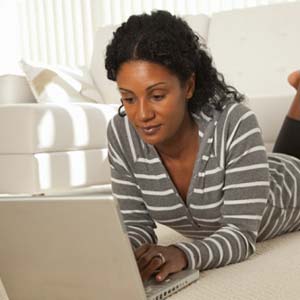 When it comes to renting houses via Craigslist, the old saying "If it's too good to be true, it probably is," is especially apropos.
This scam has crisscrossed the United States for a few years now, but I want to make sure my clients and readers are aware of it. In short, scammers taking advantage of hard economic times are offering houses for rent on the classified ads site at rents well below market. Unsuspecting renters, elated by the great deal, wire their security deposit, first month's rent, and even a rental application with valuable personal information, including their social security number. Before they know it, their money, and possibly their identity, have been filched.
What makes these ads seem so legit? The scammers go online to find houses for sale and appropriate a house's description and pictures to create a Craigslist ad. They then use tax records to find the name of the owner and create a fake email address using the owner's name. The back story in the ad explains why the rent is so low: the owner has been called away overseas (usually to one of Africa's countries) for a period of two to three years and needs someone to take good care of the house while he or she is away. This story also explains why the owner is unavailable to show the house to the potential renter.
Moral of the story: Deal locally with people you can meet in person. According to Craigslist, this one rule will help you avoid 99% of scam attempts on Craigslist. Another rule to live by: never wire money to foreign countries. Anyone who asks you to do so is a scammer. Be sure to meet a leasing agent or owner at the home you hope to rent, and get a copy of the rental agreement before you exchange any money.
If you come across a fishy listing on Craigslist, be sure to flag it using the "Avoiding Scams and Fraud" link at the top of every page.
Finally, if you have already been a victim of a scam, the Federal Trade Commission recommends filing a police report and checking your bank accounts and credit reports regularly.
Have you come across scams like this in Craigslist's Indianapolis rental listings? Share in the comments! And, as always, feel free to contact me with any questions!
---

About the Author
Kristie Smith
Kristie Smith is the founder and CEO of the Indy Homes Real Estate Team. She is a REALTOR, and is one of the most recognized and accomplished Indiana real estate agents. Ranked among Central Indiana's top 10 real estate teams, the Indy Homes Team specializes in relocating families moving to the Indy area, as well as Helping People on the Move locally in Indy.
---