Benefits of a prelisting inspection outweigh its cost
Posted by Kristie Smith on Monday, October 24, 2016 at 6:50 PM
By Kristie Smith / October 24, 2016
Comment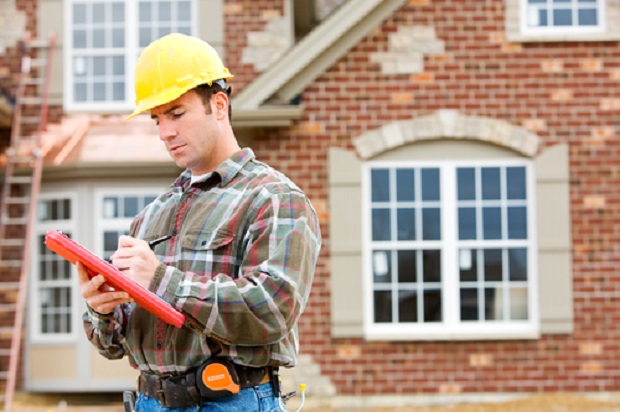 Traditionally, after a buyer makes an offer on a home, they order a home inspection to uncover any issues, big and small, with the home. If the results are less than favorable, the buyer may try to renegotiate the selling price of the home. Or if major issues are found, they might even walk away from the sale.
To avoid these scenarios, more and more sellers are proactively having their own inspections done prior to listing to ensure that selling the home proceeds as smoothly as possible.
What is a prelisting inspection?
A prelisting inspection is performed by a credentialed home inspector and like a buyer's inspection, reports any issues that detract from the home's value and utility. While a prelisting inspection can cost anywhere between $300 and $500 (depending on the size of the home), its benefits are many, making such an inspection well worth the time and money.
What are the benefits of a prelisting inspection?
For both buyers and sellers, a prelisting inspection provides several benefits:
Enables the seller to get the most money out of the home sale: Taking care of major and minor issues prior to listing allows the seller to set a price based on the improved condition of the home. It's also much less likely that the seller will be forced to make major concessions due to surprises found during the buyer's inspection.
Eliminates surprises: Waiting for a buyer inspection to be completed can be excruciating for the seller. What will be found? How much is it going to cost? Knowing about issues and eliminating as many as possible prior to listing frees the seller from worry and stress.
Provides the buyer peace of mind: Although the buyer will most likely want to have their own inspection performed prior to closing, they will feel more at ease making an offer knowing that the home has already been inspected by a professional and that any major issues have been disclosed.
Gives the seller confidence during negotiations: Having full knowledge of the home's condition and its value gives the seller confidence to counter offers and negotiate terms.
Saves time, and often saves the deal: A prelisting inspection eliminates unnecessary problems that can hold up the selling process. Having disclosed issues or repaired them ahead of time also helps to eliminate conditional offers and the back-and-forth of negotiating repairs and concessions. Ultimately, a prelisting inspection saves the seller from having to sell the home more than once because a buyer backed out of a deal.
Saves the seller money: Issues found during the buyer's inspection are typically repaired by the seller using a licensed contractor the buyer selects. Taking care of needed repairs ahead of listing may be more cost-effective than having to pay a buyer's contractor to do the work.
Prioritize what needs to be fixed
Sellers may not be able to take care all the issues found in a prelisting inspection. As your agent, we at Indy Homes can help prioritize what is most important, including those issues that are frequent deal breakers, like foundation problems, mold and water damage. We can also recommend contractors from our list of trusted vendors, who provide negotiated rates for our clients.
The bottom line
Being proactive is always a smart move. As the seller, you'll get an objective view of the condition of your home and be able to address needed repairs before your home hits the market. Or, after reviewing the inspection, you may decide to forego the repairs, disclose the home's issues and price the home accordingly. Either way, it's a win-win situation for you and the buyer of your home. Both of you will have a clear idea of what to expect as you work through the buy/sell process.
Need a prelisting inspection? Call us at (317) 815-4450 for a list of our trusted home inspectors. If work is needed, we can also refer you to our partner contractors, with whom we've negotiated special rates for our clients.
---

About the Author
Kristie Smith
Kristie Smith is the founder and CEO of the Indy Homes Real Estate Team. She is a REALTOR, and is one of the most recognized and accomplished Indiana real estate agents. Ranked among Central Indiana's top 10 real estate teams, the Indy Homes Team specializes in relocating families moving to the Indy area, as well as Helping People on the Move locally in Indy.
---