Going mobile in Indianapolis: Which cell phone provider is best?
Posted by Kristie Smith on Wednesday, September 18, 2013 at 7:48 PM
By Kristie Smith / September 18, 2013
Comment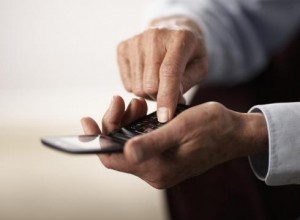 "What cell phone provider is best in Indianapolis?" This is a question our team is asked often from clients relocating to Indy. Choosing a cell phone provider can be a tough decision especially since every service claims to be better, larger, cheaper, higher customer satisfaction rate and so on. In addition to choosing a cell phone provider, you also need to consider a calling plan that works for your usage and budget.
Our clients concur: the worst cell phone catastrophe is learning (after the fact) that your cell phone doesn't work in your home. The best way to determine coverage is to consult user–created maps for the neighborhood in which you are moving. Another great tip is to ask a nearby neighbor.
One of the best user-created maps is DeadCellZones which has around 100,000 users that contribute pinpointed areas where coverage is lacking. If you can't find your area in DeadCellZones you can check out SignalMap.
We LOVE Verizon, and I personally recommend them to everyone. However, there are small pockets where even their stellar service is not always crystal clear. I have used AT&T and Sprint in the past, and hands down Verizon has the best coverage and least dropped calls. Verizon has the largest coverage area here in Indianapolis. Additionally they also provide a rich 4G and LTE experience for their users. Now, Verizon might be a bit pricier than the other networks but if speed and clarity are critical to you, Verizon is well worth it!
Thousands of US companies provide corporate discounts for Verizon. Click here to see how much of a discount your company has negotiated!
What cell phone provider do you use in Indianapolis? Are you happy? We'd love to hear of your experiences.
---

About the Author
Kristie Smith
Kristie Smith is the founder and CEO of the Indy Homes Real Estate Team. She is a REALTOR, and is one of the most recognized and accomplished Indiana real estate agents. Ranked among Central Indiana's top 10 real estate teams, the Indy Homes Team specializes in relocating families moving to the Indy area, as well as Helping People on the Move locally in Indy.
---