How To Make Moving Easier, More Economical, and Eco-Friendly
Posted by Kristie Smith on Sunday, February 28, 2021 at 7:20 PM
By Kristie Smith / February 28, 2021
Comment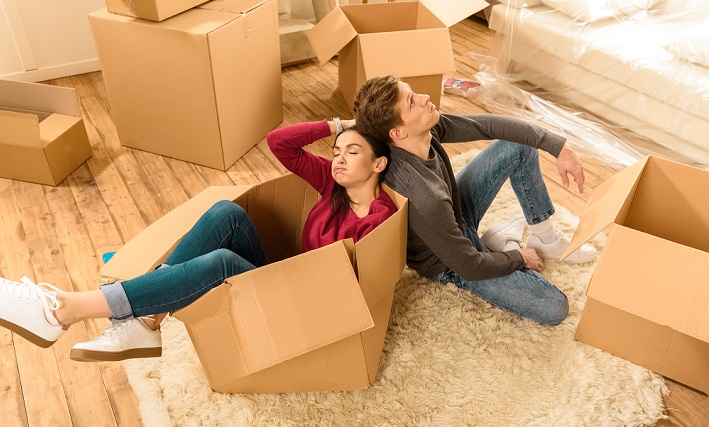 I love anything that makes moving easier, because let's face it, moving is one of the most tedious, expensive, stressful and most dreaded tasks there is.
So I was thrilled to run across this new-to-me moving solution: Bin It.
No more cardboard boxes! Instead, Bin It rents out plastic bins – made from recycled plastic – to pack your stuff, which means you won't be stuck with a bunch of cardboard boxes to recycle or offload via Facebook Marketplace or Nextdoor. With the glut of cardboard that's flooded recycling sites this past year, anything we can do to reduce or reuse is a plus for the planet. On top of being good for the environment, using Bin It is also cheaper than buying boxes from your big box store. Genius, right?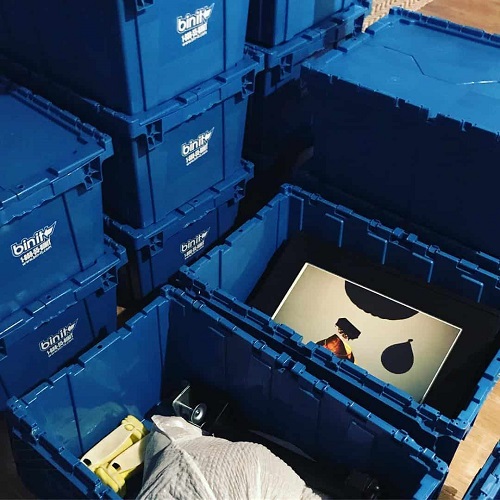 How Bin It Works
Reserve your bins online. A variety of cost-effective packages are offered based on the size of your move. With the package you select, you also get free labels and the use of a dolly to easily move the bins. Bin It also offers other supplies for purchase that come in handy, like wrapping paper, inserts to protect glassware and china, and bubble wrap.
Your bins and supplies are delivered to your home.
Pack!
Move! Your movers will love how easily the bins stack to maximize the use of space.
After you've unpacked, your empty bins are picked up.
Benefits of Using Bin It
Aside from the fact that the bins are delivered and picked up at your convenience, there are several other benefits to renting from Bin It:
According to Bin It, renting is 25% cheaper than purchasing cardboard boxes.
Bin It bins are stronger than boxes, which means your breakables won't be crushed.
Bin It bins are sanitized after every use.
You don't have to worry about assembly and taping, saving you time.
Bin It bins are all the same size and can be nested and stacked, making storage and moving easier for you and your movers.
The Indianapolis franchise of Bin It is locally owned and operated by Katelyn and Shea Stanley, which means you'll be supporting a local business, too. (Not to mention that Katelyn and Shea are super helpful and nice!)
In fact, the Stanleys and Bin It Indy were so kind as to offer Indy Homes' clients a 10% discount! Just ask us how!
Have you used Bin It for your recent move? I'd love to hear about your experience in the comments below!