Boat dock adds to home value at Geist and Morse reservoirs
Posted by Kristie Smith on Monday, April 6, 2015 at 2:19 PM
By Kristie Smith / April 6, 2015
Comment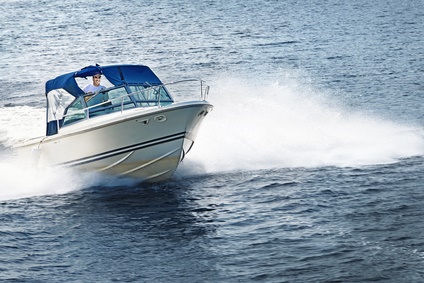 If you're looking for Geist or Morse waterfront real estate in Indianapolis, consider buying a home with a boat dock to maximize your enjoyment of life on the water. Having a boat dock offers several conveniences:
You'll have the peace of mind of having your boat safely stored on your Geist or Morse property.
Your boat will be readily handy for jaunts around the lake, entertaining guests and all kinds of other water fun.
You and your family will have the safety and convenience of swimming off your dock all summer-long.
This convenience comes at a relatively low cost—$15,000-$28,000, depending on the neighborhood. And of course, having a boat dock increases the attractiveness of your home for many buyers when you decide to sell.
Other options for docking your boat at Geist and Morse
If the Geist or Morse property you want to buy doesn't offer a boat dock, you do have other options. You could buy a separate dock—for the same $15,000-$28,000 price tag—elsewhere in your neighborhood. This means having to drive a golf cart or car to your boat and loading your boating essentials before sailing off.
The reservoirs' marinas also offer slip rental, which currently costs approximately $1,300 to $4,000 per season depending on your needs. For a small per-access fee, these marinas also offer public-access boat launching ramps, but that doesn't solve where to store your boat when it's not in use. (Your neighbors will frown upon a boat parked in your driveway, and in fact, this is against most neighborhood covenants anyway.)
The most economical alternative? Many Geist and Morse waterfront residents don't use their docks and as good neighbors may allow you to use theirs for free or a small fee. (Give a gift card, offer boat excursions or throw a dinner party to show your thanks!)
Whether you're a boating enthusiast or just want to maximize the value of your new Geist or Morse home, you do have a variety of options for docking your boat. We'd love to answer other questions you have regarding Geist and Morse waterfront real estate! Comment below, call Indy Homes Team at 317-815-4450 or send an email to ksmith@indyhomes.com.
---

About the Author
Kristie Smith
Kristie Smith is the founder and CEO of the Indy Homes Real Estate Team. She is a REALTOR, and is one of the most recognized and accomplished Indiana real estate agents. Ranked among Central Indiana's top 10 real estate teams, the Indy Homes Team specializes in relocating families moving to the Indy area, as well as Helping People on the Move locally in Indy.
---