Do you have what it takes to make it in real estate?
Posted by Kristie Smith on Wednesday, July 20, 2016 at 5:20 PM
By Kristie Smith / July 20, 2016
Comment
Have you ever considered a career in residential real estate? Contrary to what many might think, working in real estate goes way beyond showing houses.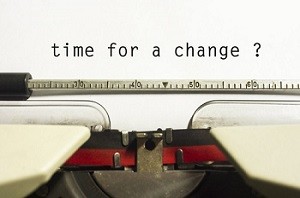 To be successful in real estate, you must be goal-oriented, ambitious and people-oriented. I won't sugarcoat it—a career as a real estate agent often means long hours and lots of hard work. But if you're driven, you can carve out a very satisfying career that offers flexibility, autonomy and a high income. On top of that you'll experience the emotional gratification of helping clients through the largest financial transaction of their life, the pleasure of handing over the keys to a new buyer, and the excitement of telling a seller their home has been sold.
What does a real estate agent really do?
For me, working as a real estate agent is about listening, advising and advocating for your client throughout the entire buying or selling process. To do this, you must develop deep knowledge of the Indianapolis market and its communities, sharpen your negotiating skills and keep up to date with continuing education. It also means being proactive with communication, keeping calm under pressure and being ready for anything. You'll find that you'll wear many hats—sounding board, consoler, interior decorator, even marriage counselor!
Work with the best
The Indy Homes Team, led by me, Kristie Smith, is looking for passionate, motivated people who love Indianapolis to join our team. I myself left the corporate world in 2003 to found the Indy Homes Team and I've never looked back! Today, I'm one of the top real estate agents in Central Indiana. Last year, we sold $46 million and executed 167 transactions. Our goal for 2016 is to top 200 transactions and $50 million in sales, and we're on track to achieve that goal. We are affiliated with Keller Williams Realty, the world's largest real estate franchise by agent count. Keller Williams' mission "to help build careers worth having, businesses worth owning and lives worth living" fits well with my values, and KW helps fulfill that mission by offering the most comprehensive education and training in the industry, innovative technology and marketing and a family-like culture.
I love this crazy career, and you just might too.
If you think you have what it takes, let's talk. Call me today at (317) 802-9338 to discuss your potential with the Indy Homes Team!
---

About the Author
Kristie Smith
Kristie Smith is the founder and CEO of the Indy Homes Real Estate Team. She is a REALTOR, and is one of the most recognized and accomplished Indiana real estate agents. Ranked among Central Indiana's top 10 real estate teams, the Indy Homes Team specializes in relocating families moving to the Indy area, as well as Helping People on the Move locally in Indy.
---