Carmel homes with 4-car garages
Posted by Kristie Smith on Monday, March 3, 2014 at 7:13 PM
By Kristie Smith / March 3, 2014
Comment
The Indy Homes team is catching onto some new trends in the Carmel real estate market this year. One request that keeps coming from our buyers is more garage space—higher ceilings, more depth. Trucks and SUVs grow taller and wider, requiring different garage space than the old normal.
And beyond just wanting larger garages, buyers seek more garage bays. Requests for Carmel homes with four-car garages are becoming more common—or four-car garages at a minimum. While family sizes shrink in the United States, homes still grow larger. This is true across all price points in Carmel homes.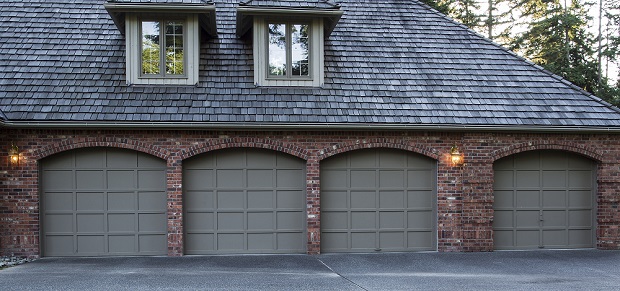 Different garage configurations
In addition to Carmel homes over $1 million that have four-car garages, the Indy Homes Team has even found increased garage bays in homes starting at $150,000. Some of these homes offer all attached garages while others may be detached garages. Other types of four-car garages on the market are tandem garages, where one car parks behind another vehicle. Depending on what prompts the need for the extra garage space, one style of garage may better serve a Carmel family's needs over the other.
Tandem garages provide safe storage for collector and classic cars that are not driven frequently. Also, tandem garages can be unassuming in relation to curb appeal. From the drive, it may appear to only be a two-car or three-car garage. Most Carmel homes on the market have been designed with a garage in proper proportion to the actual home, with attractive side-load garages or courtyard garage styles.
Multi-generational homes spur need for increased garage space
Aside from the car collectors, we're seeing the increased need for garage space based on changes to household make-up. As more and more baby boomers retire, their families want bedroom and garage space to accommodate them in their homes. Also, adult children staying in the home or returning to the home impact the need for additional garage space in Carmel homes.
See all Carmel homes four sale with four-car (or more) garages >>
---

About the Author
Kristie Smith
Kristie Smith is the founder and CEO of the Indy Homes Real Estate Team. She is a REALTOR, and is one of the most recognized and accomplished Indiana real estate agents. Ranked among Central Indiana's top 10 real estate teams, the Indy Homes Team specializes in relocating families moving to the Indy area, as well as Helping People on the Move locally in Indy.
---