Choosing a custom home builder: Top considerations
Posted by Kristie Smith on Monday, March 31, 2014 at 4:25 PM
By Kristie Smith / March 31, 2014
Comment
Custom homebuilding in Indianapolis can be intimidating—it was to me initially. From guiding numerous buyers through a custom home build, I've learned many pitfalls to avoid and experienced many happy stories. Before putting a shovel in the ground, it's important to take into consideration the complexity of the custom building process.
Top factors to consider when selecting an Indianapolis custom homebuilder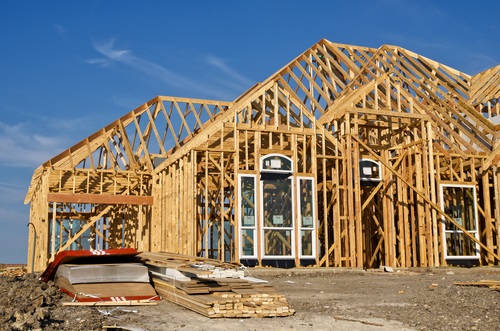 Investigate reputation. Your ears will likely start to tune into builders' names when you've made the decision to build. What are people saying about builders? Have you heard of this builder before?
Talk with others who have built. A referral from a good custom homebuilding experience is the best place to start with a builder selection. Talk to friends, family and acquaintances that have built a custom home in Indianapolis. Once you have a shortlist of builders, ask each builder to supply three previous customer references. A great question to ask people who have built: What do you wish you would've known but didn't at the time you selected your builder?
View product. Be sure to view homes built by the builder previously and if possible at different stages of construction. Custom builders rarely have model homes since the housing crisis. However, they do participate in home showcases like Home-A-Rama. Seeing the quality of material—likes lumber, insulation, house wrap and waterproofing—before the beautiful exterior and walls go up will give good insight into how quality-focused the builder is.
Understand energy efficiency. Every year, energy efficiency in new homes improves. The Builders Association of Greater Indianapolis (BAGI) is a membership trade association, which developed Quality Assurance Builder Standards for local builders. These standards outline minimums for energy efficiency materials like insulation rating among other quality factors. Each municipality deems minimums as well. A hot term in building right now is Home Energy Rating System or HERS index, which can be used to compare builders' ratings for energy efficiency.
Determine quality standards that are above code. Having a builder meet the minimum standards is vital, but find out what the builder you're considering are doing above code. Each community and municipality has minimum code requirements for materials inside and outside of the home such as wood or fiber cement siding, wood or vinyl windows, and minimum baseboard and trim sizes. Ask builders what they are doing above code and above community standards.
Discern the builder's detail orientation. Knowing how the actual construction process will be managed is a key factor in customer homebuilder selection. Ask each builder about construction supervision and management. Who will be on site every day? See if the builder will provide documentation of its inspection process. The municipality and bank will have regular inspection points, but what how is the builder inspecting its own work along the way?
Verify the quality of subcontractors. Have the builder describe its subcontractor selection process and what factors do they consider when aligning the sub team. You can request references for the subcontractors, too.

Require a no-lien contract. Indiana law allows an agreement between a purchaser and the primary contractor that no liens may be attached the real estate property. Indy Homes Team does not offer legal advice and encourages buyers to consider consulting a licensed attorney to review a no-lien contract. If a builder is opposed to a no-lien contract, buyers could deem that a red flag during the builder selection process.
If you decide to build a custom home in Indianapolis, follow the money. See proof from your builder that subs are being paid before allowing draws on a construction loan. Stay tuned for an upcoming post regarding the ins and outs of a construction loan.
Do you have experience with custom building? We'd love to hear your success stories and lessons learned!
---

About the Author
Kristie Smith
Kristie Smith is the founder and CEO of the Indy Homes Real Estate Team. She is a REALTOR, and is one of the most recognized and accomplished Indiana real estate agents. Ranked among Central Indiana's top 10 real estate teams, the Indy Homes Team specializes in relocating families moving to the Indy area, as well as Helping People on the Move locally in Indy.
---