Offline chats: Connecting more deeply
Posted by Kristie Smith on Friday, June 1, 2018 at 8:00 PM
By Kristie Smith / June 1, 2018
Comment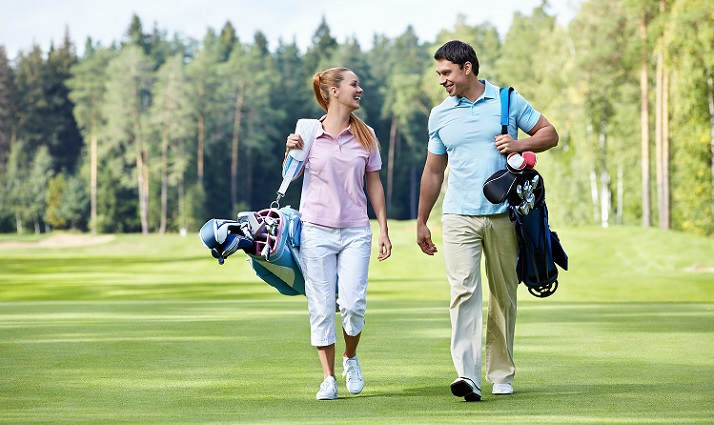 Where do you have your most intimate conversations with those that you love, where your deepest emotions and most personal thoughts come spilling out?
For my husband AJ and I, it's our swimming pool!
This habit of using the pool as a place to talk and share started right after our house fire. The home we briefly rented in Carmel came with a wonderful inground pool. We relaxed there every night, splashing and skimming through the water, sometimes sitting in the shallow end with cocktails, and AJ, a cigar. All the while, we talked through our grief and what we wanted to do next. Those vulnerable in-pool conversations brought intimacy at a devastating time and helped to forge a deeper bond between us.
When it came time to build our own house, we both were all-in on installing a pool, too, despite the cost and maintenance. And while our pool is a wonderful oasis and offers a great way to spend time with family and friends, it represents so much more to us, taking us back to a pivotal point in our marriage. We find that being in the pool together on a warm night still sparks deep conversations.
How and where do you connect with your loved ones?
Of course, you don't have to go through a trauma like a house fire to find ways to develop deeper bonds with your spouse or family. It's more about being intentional, removing distractions (i.e., smartphones!) focusing your attention and listening.
For example, some foodie friends of ours make a date every month to cook a gourmet meal together. Between planning the menu, shopping for ingredients, chopping veggies, measuring ingredients, preparing the food and dining together, they have a chance to chat, laugh and share in creating a fantastic meal (and memories).
Another couple we know lives on a golf course and enjoy hitting the green together. Sometimes their teenage boys join in, too. Friendly competition seems to bring out the fun in everyone, and this busy family is able to recharge their connection all in a Saturday morning.
Your turn: Do you have a special spot or activity that helps you and your loved ones connect on a deeper level? Feel free to share in the comments below!
And if you'd love to own a home with a pool where you can share special times with family and friends, check the list below.
Homes for Sale with Pools