Digital detox
Posted by Kristie Smith on Monday, December 29, 2014 at 5:58 PM
By Kristie Smith / December 29, 2014
Comment
How to take a break from technology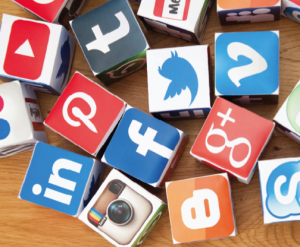 In this technology-focused world, it's hard to unplug from digital devices. And sure, modern inventions like smartphones and tablets exist to make your life more convenient and to entertain you. (Who hasn't used Google Maps for directions or watched a YouTube video online for a good laugh?) But when you rely on technology too much, all that screen time can end up distancing you from real life, damaging your personal relationships, and feeding your need for instant gratification from sunup to sundown.
Schedule screen-free time
Dedicate some device-free time each day to give yourself a chance to unplug and reconnect with the real world. You might avoid screens for the first hour of each day, and read a book in bed or take a walk outside instead. Or you could place your devices out of sight after work so you can reconnect with your friends and family over a digital-free dinner. Even if your work or family requires you to be available at all times (if you're a doctor, firefighter, parent, etc.), you can still distance yourself from your devices. Simply assign a separate ringtone to your important contacts and only respond to texts, e-mails, and calls when that special alert goes off.
TECH-FREE TIP: If you're an iPhone user, activate the Do Not Disturb feature to silence incoming calls and messages during a designated period of time.
Scale back on social networking
Social networking sites such as Twitter, Facebook, and Instagram can be endlessly entertaining and oh so addictive. But if you're overly involved in posting to your pages and feeds, you run the risk of interacting with the digital world more often than the real one. If that's the case, consider setting some simple rules that will help you put down your phone or step away from the computer, live in the moment, and experience activities in real time—not through the lens of an app or a website. Here's a good rule of thumb: If you are posting a picture, status update, or link just to rack up likes or impress your online audience, consider keeping it to yourself. If the post in question would bring joy to others or teach them something useful, post away.
TECH-FREE TIP: Got a real addiction to social networking sites? Download the free app SelfControl, which allows users to block their own access to digital distractions for a designated block of time.
Limit mindless surfing
Raise your hand if you've started channel surfing or scanning internet forums to kill a few minutes then looked up at the clock and realized you've been at it for hours. You can avoid the time suck of your digital devices by pledging to use them in more purposeful ways. Instead of reaching for your phone or the remote out of boredom, use them for defined activities like video chatting with an old friend or watching the latest episode of your favorite show.
TECH-FREE TIP: Don't want to give up mindless surfing entirely? A simple solution is to set a timer for a designated stretch of time and switch the screen off when the timer is up.
Stop multitasking
With so much technology at your fingertips, it's easy to find yourself scheduling online appointments while chatting on the phone, or firing off a few quick e-mails while simultaneously instant messaging with your mom. These multitasking behaviors might make you feel efficient, but they also prevent you from being completely engaged with one activity. Instead of trying to do multiple things at once, focus your attention on one task—and one device—at a time.
TECH-FREE TIP: Whether you're waiting in line at the bank or riding the subway to work, challenge yourself to slip your phone in your pocket, observe your surroundings, and be present in the moment.
Seek support
As is the case with most personal challenges, you'll have an easier time meeting goals if you seek social support from people around you. You might invite your coworkers to go tech free at lunch together, mention to your spouse that you're quitting channel surfing, or decide as a family to put your cell phones away each night so you can spend some quality time together.
TECH-FREE TIP: If you're really struggling to reduce your reliance on technology, sign up for a device-free workshop or retreat. Companies like Digital Detox aim to teach attendees how to disconnect with their devices and create balance in the digital age.
Fortunately, you don't have to go off the grid entirely to get a handle on technology addiction. Instead, institute these small changes to tweak your personal habits, and start dialing back your dependence on digital devices today.
---

About the Author
Kristie Smith
Kristie Smith is the founder and CEO of the Indy Homes Real Estate Team. She is a REALTOR, and is one of the most recognized and accomplished Indiana real estate agents. Ranked among Central Indiana's top 10 real estate teams, the Indy Homes Team specializes in relocating families moving to the Indy area, as well as Helping People on the Move locally in Indy.
---