Discover your local farmers market!
Posted by Kristie Smith on Friday, May 10, 2019 at 9:12 AM
By Kristie Smith / May 10, 2019
Comment
One of our favorite parts of summer in Indianapolis are the farmers markets that pop up all over the city. These farmers markets bring together communities while showcasing products from merchants who specialize in both niche and broad markets of food, health, beauty, and art. The markets below are open from May-September/October. Stop by your local market and discover treasures from your local community vendors!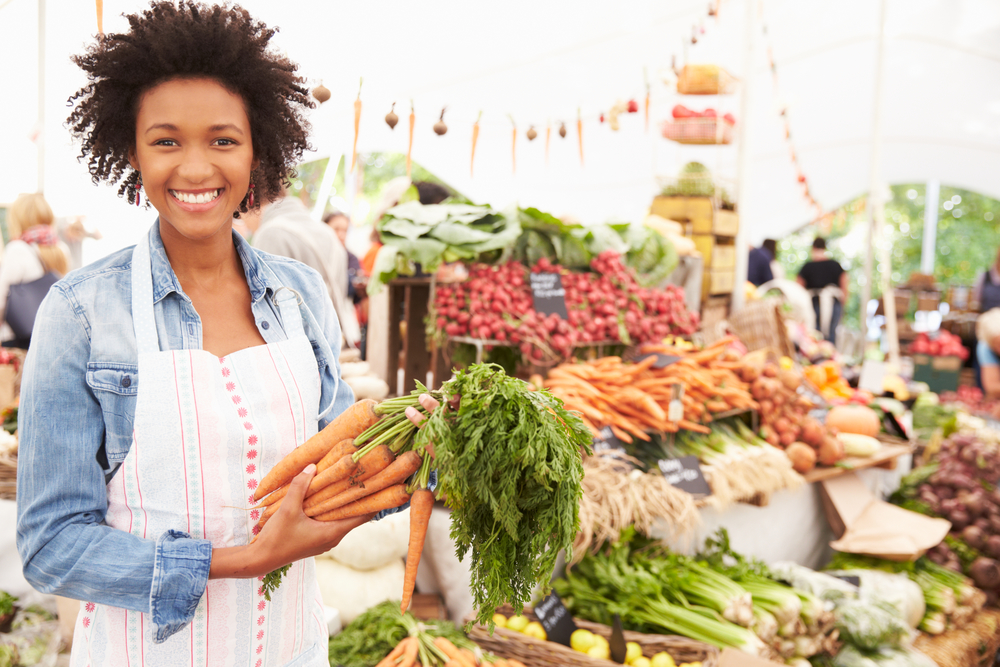 CARMEL FARMERS MARKET
2 Center Green, Carmel
Saturdays, 8-11 a.m.
ZIONSVILLE FARMERS MARKET
Corner of Main & Hawthorne, Zionsville
Saturdays, 8 -11 a.m.
BROAD RIPPLE FARMERS MARKET
1115 Broad Ripple Ave, Indianapolis
Saturdays, 8 a.m.-12 p.m.
THE ORIGINAL FARMERS MARKET
City Market, 222 E Market St., Indianapolis
Wednesdays, 9:30 a.m.-1:30 p.m.
GARFIELD PARK FARMERS MARKET
Southeast corner of Garfield Park, 2345 Pagoda Dr., Indianapolis
Saturdays, 9 a.m.-12:30 p.m.
BINFORD FARMERS MARKET
Lawn of Northview Church, 6620 Northview Way, Indianapolis
Saturdays, 8 a.m.-12 p.m.
CROOKED CREEK FARMERS MARKET
Lawn of the Fay Biccard Glick Neighborhood Center, 2990 W 71st St., Indianapolis
Wednesdays (starting June 7), 4 -7 p.m.

NOBLESVILLE FARMERS MARKET
175 Logan St, Noblesville
Saturdays, 8 a.m.-12 p.m.
Have you fallen in love with product or vendor from your farmers market? Leave a comment below to let us know all about your favorite merchants!