Do I have to replace my appliances to sell my home?
Posted by Kristie Smith on Tuesday, May 23, 2017 at 4:50 PM
By Kristie Smith / May 23, 2017
Comment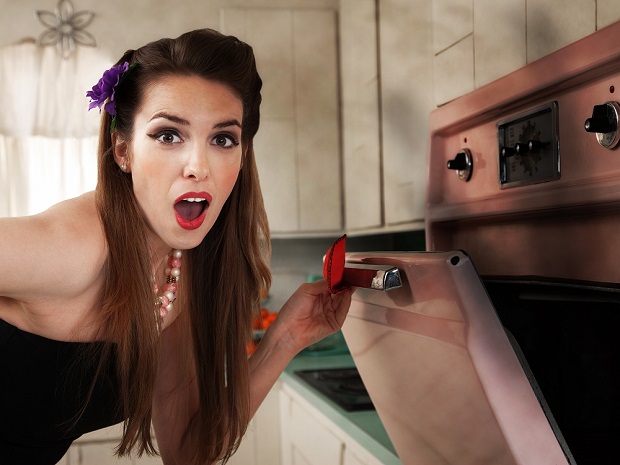 Many of our listing clients ask us if they need to update their kitchen appliances before selling their home. As you might guess, there are no hard and fast rules. It really depends on a number of factors: the home's price point, what the competition is offering, and how quickly homes are selling in the area.
How do your appliances fit into the larger context of your home?
To evaluate whether or not you need to replace your appliances, take a hard look at them within the larger context of the home. Is the rest of the kitchen up to date? If so, old or mismatched appliances are probably eyesores that detract from the way that the kitchen shows. And, as you probably know, the kitchen is the most important room of the house for most buyers. Buyers often can't get past outdated elements of a home to visualize what it could look like, and many don't want the hassle of purchasing new appliances after buying a new home.
Outdated appliances may even taint buyers' overall impression of the house, leaving them to wonder if the rest of the home is less than well-maintained. (If the home has an overall outdated feeling, we'll make recommendations to bring it up to today's buyers' standards—and that could include replacing your appliances!)
What is your competition offering?
Looking at comparable homes in the area will also give you a clue as to whether you need to update your appliances. Does every other home include a package of sleek stainless-steel appliances? Then you'll need the same to compete. Or, if your competition has so-so appliances, replacing yours with a beautiful new set will help your home stand out. Keep your audience in mind. The woman of the family usually makes the home-buying decision, and she wants an attractive, functional kitchen where the family can gather, share a meal and entertain.
In today's sellers' market where lower-priced homes are selling within a few days of listing, it may not be as important to update your appliances. If the rest of the home is as cute as a button, buyers most likely will look past the appliances in their eagerness to get the house. Luxury homes, on the other hand, are expected to be turn-key with the latest and greatest for today's time-starved, discerning luxury buyer. In this case, upscale appliances are a must-have.
Ultimately, replacing standard white appliances with stainless (or some other higher-end design) may not increase the value of your home (although kitchen upgrades return 76 percent of the investment on average), but it could help your home show better than competing homes and get it sold more quickly.
Bottom line: Ask your listing agent for advice before taking the plunge and investing in a new suite of appliances.
Ready to sell your home? We'll make pre-listing recommendations to ensure your home sells quickly and for a great price! Contact us today!
---

About the Author
Kristie Smith
Kristie Smith is the founder and CEO of the Indy Homes Real Estate Team. She is a REALTOR, and is one of the most recognized and accomplished Indiana real estate agents. Ranked among Central Indiana's top 10 real estate teams, the Indy Homes Team specializes in relocating families moving to the Indy area, as well as Helping People on the Move locally in Indy.
---