Does a pool make sense?
Posted by Kristie Smith on Tuesday, April 21, 2020 at 7:14 AM
By Kristie Smith / April 21, 2020
Comment
Being in 2020 quarantine with our recent hot, dry weather might have you thinking about adding a pool to your home or, if you're in the market, buying a home with a pool. Sounds great, huh? But before you take the plunge (pun intended!), learn how a pool could affect your home's value and your wallet.
A pool will add value to my home, won't it?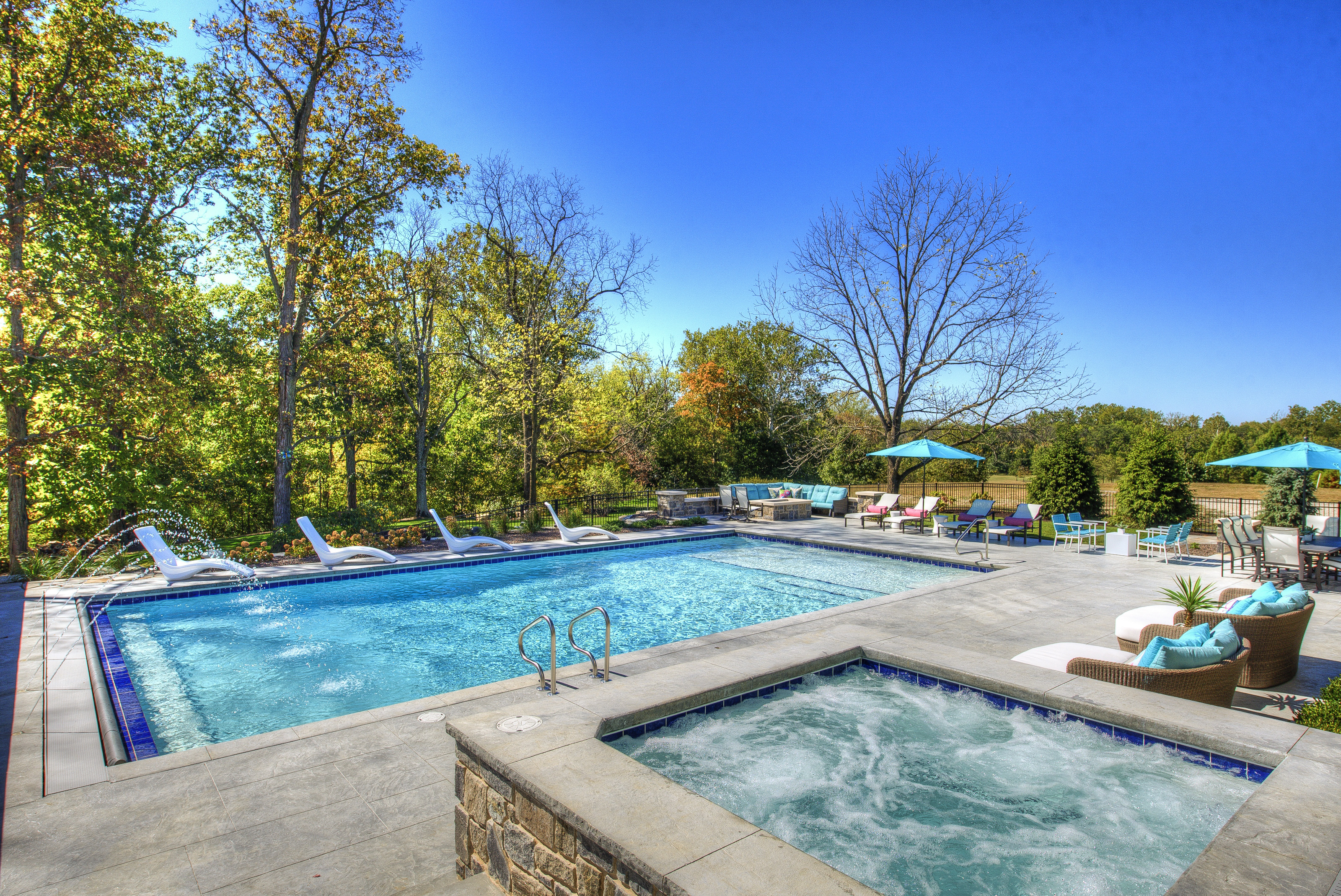 It might seem like a no-brainer; after all, pools are luxury amenities, right? Wrong. In Indiana, where outdoor pools can be used just a few months out of the year, a pool may not add to the value of your home in any significant way. And a pool could dramatically decrease the number of potential buyers when you need to sell, since many homebuyers don't want the hassle of pool maintenance, not to mention the safety worries.
An in-ground pool could add some value if it's well maintained, if it complements the overall style of the house and if it's accompanied by popular backyard amenities, such as an outdoor kitchen. Also, homes with pools are more likely to sell if they are protected by a fence or a cover.
It's important to note that above-ground pools, which are considered personal property, won't add any value to the home.
But I really want a pool!
If you are looking to buy a home and want to have a pool, your best bet is to buy a home with an existing, well-maintained in-ground pool, rather than adding a pool after you purchase a home. Pools are very expensive to build, and you will not recoup those costs when you sell your home.
Remember too that pools add to the home's overall maintenance—you'll need to add chemicals, monitor chlorine levels, scoop out debris, and prepare the pool as the seasons change. Do you and your family have time for all of this? In addition to labor and time costs, pools directly hit your wallet as well—your electricity and water bills will increase and so will your homeowners insurance. And of course, you'll have chemicals and other necessities to buy.
What should I know before I buy a home with a pool?
Before you buy, ask the seller for any maintenance and repair records he might have for the pool, and include the pool in the home inspection. THIS IS IMPORTANT!
Obtain recent prices from local pool companies on similar pools to see if you are overpaying for the seller's pool, especially if it needs updating. Most pool companies are happy to oblige in order to get the maintenance, repair, or redesign business from the new owner.
With so much to consider when opting for a pool, it's important to weigh all the pros and cons. Be realistic with yourself. Will you really use the pool? Will you make time for all of the required maintenance? Can you afford the upkeep? Do you have the proper insurance and safety features in-place for pool ownership?
Lastly, a great alternative to pool ownership is to purchase a home in a neighborhood that offers a community pool. You can enjoy all the aquatic fun without the cost or hassle of your own pool. Be sure to ask us for our list of Indianapolis neighborhoods with swimming pools.
However you're staying cool, I hope you're enjoying your summer in Indianapolis!
---

About the Author
Kristie Smith
Kristie Smith is the founder and CEO of the Indy Homes Real Estate Team. She is a REALTOR, and is one of the most recognized and accomplished Indiana real estate agents. Ranked among Central Indiana's top 10 real estate teams, the Indy Homes Team specializes in relocating families moving to the Indy area, as well as Helping People on the Move locally in Indy.
---