Don't Let Frightening Economic Headlines Scare You!
Posted by Kristie Smith on Thursday, March 26, 2020 at 9:25 AM
By Kristie Smith / March 26, 2020
Comment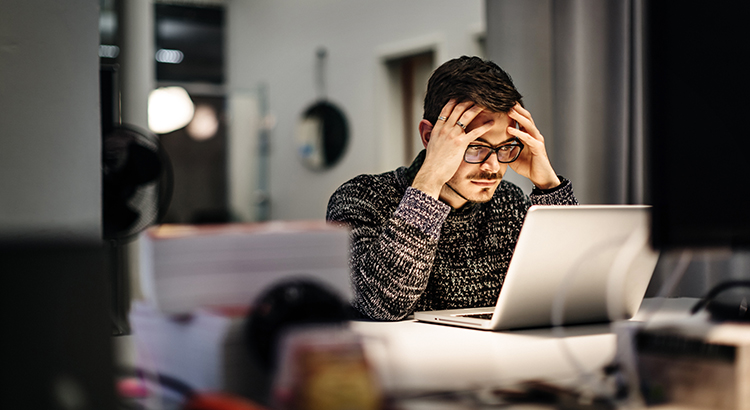 There is a great deal of anxiety right now regarding the coronavirus pandemic. The health situation must be addressed quickly, and many are concerned about the impact on the economy and the real estate market as well.
Amidst all this anxiety, anyone with a megaphone – from the mainstream media to a lone blogger – has realized that bad news sells. Unfortunately, we will continue to see a rash of horrifying headlines over the next few months. Let's make sure we aren't paralyzed by a headline before we get the full story.
When it comes to the health issue, you should look to the Centers for Disease Control and Prevention (CDC) or the World Health Organization (WHO) for the most reliable information.
Finding reliable resources with information on the economic and housing impact of the virus is more difficult. For this reason, it's important to shed some light on the situation. There are already alarmist headlines starting to appear. Here are two such examples surfacing this week.
1. Goldman Sachs Forecasts the Largest Drop in GDP in Almost 100 Years
It sounds like Armageddon. Though the headline is true, it doesn't reflect the full essence of the Goldman Sachs forecast. The projection is actually that we'll have a tough first half of the year, but the economy will bounce back nicely in the second half; GDP will be up 12% in the third quarter and up another 10% in the fourth.
The true fact of the Goldman Sachs GDP Forecast released this week indicates that although there is no growth anticipated immediately, gains are forecasted heading into the second half of this year and getting even stronger in early 2021.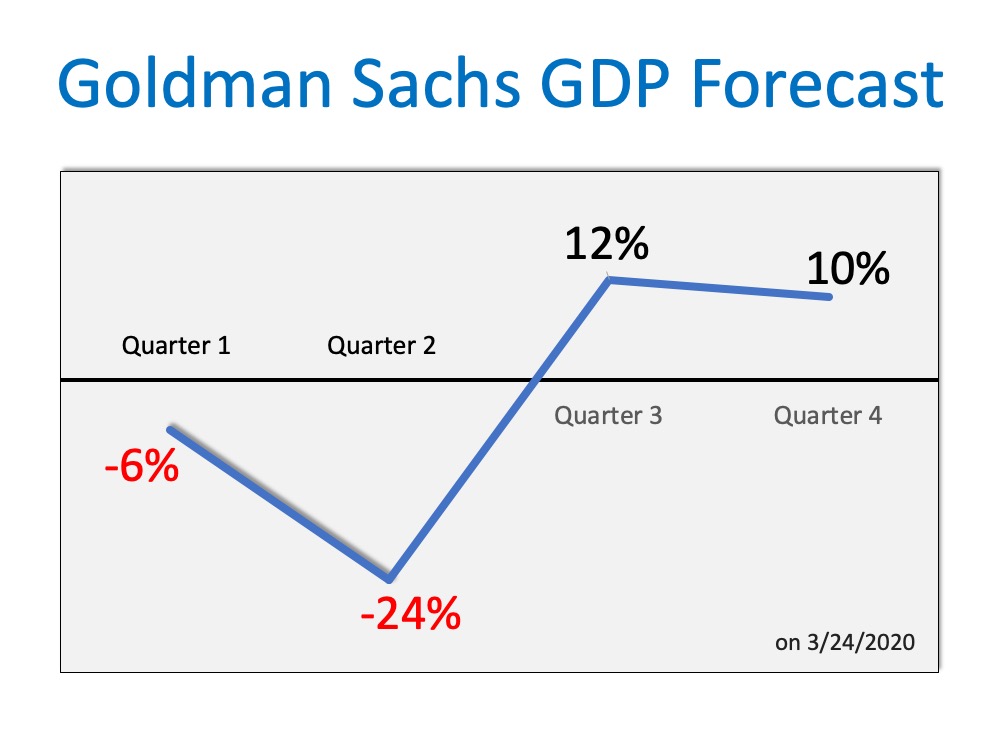 This aligns with research from John Burns Consulting involving pandemics, the economy, and home values. They concluded:
"Historical analysis showed us that pandemics are usually V-shaped (sharp recessions that recover quickly enough to provide little damage to home prices), and some very cutting-edge search engine analysis by our Information Management team showed the current slowdown is playing out similarly thus far."
**The economy will suffer for the next few months, but then it will recover. That is certainly not Armageddon.**
2. Fed President Predicts 30% Unemployment!
That statement was made by James Bullard, President of the Federal Reserve Bank of St. Louis. What Bullard actually said was it "could" reach 30%. But let's look at what else he said in the same Bloomberg News interview:
"This is a planned, organized partial shutdown of the U.S. economy in the second quarter," Bullard said. "The overall goal is to keep everyone, households and businesses, whole" with government support.
According to Bloomberg, he also went on to say:
"I would see the third quarter as a transitional quarter" with the fourth quarter and first quarter next year as "quite robust" as Americans make up for lost spending. "Those quarters might be boom quarters," he said.
**We will have a tough first half and rebound quickly.**
Now, let's look to facts about the housing market:
1. A Recession Does Not Equal a Housing Crisis
Take a look at the past five recessions in U.S. history. Home values actually appreciated in three of them. It is true that they sank by almost 20% during the last recession, but as we've identified above, 2008 presented different circumstances. In the four previous recessions, home values depreciated only once (by less than 2%). In the other three, residential real estate values increased by 3.5%, 6.1%, and 6.6% (see below):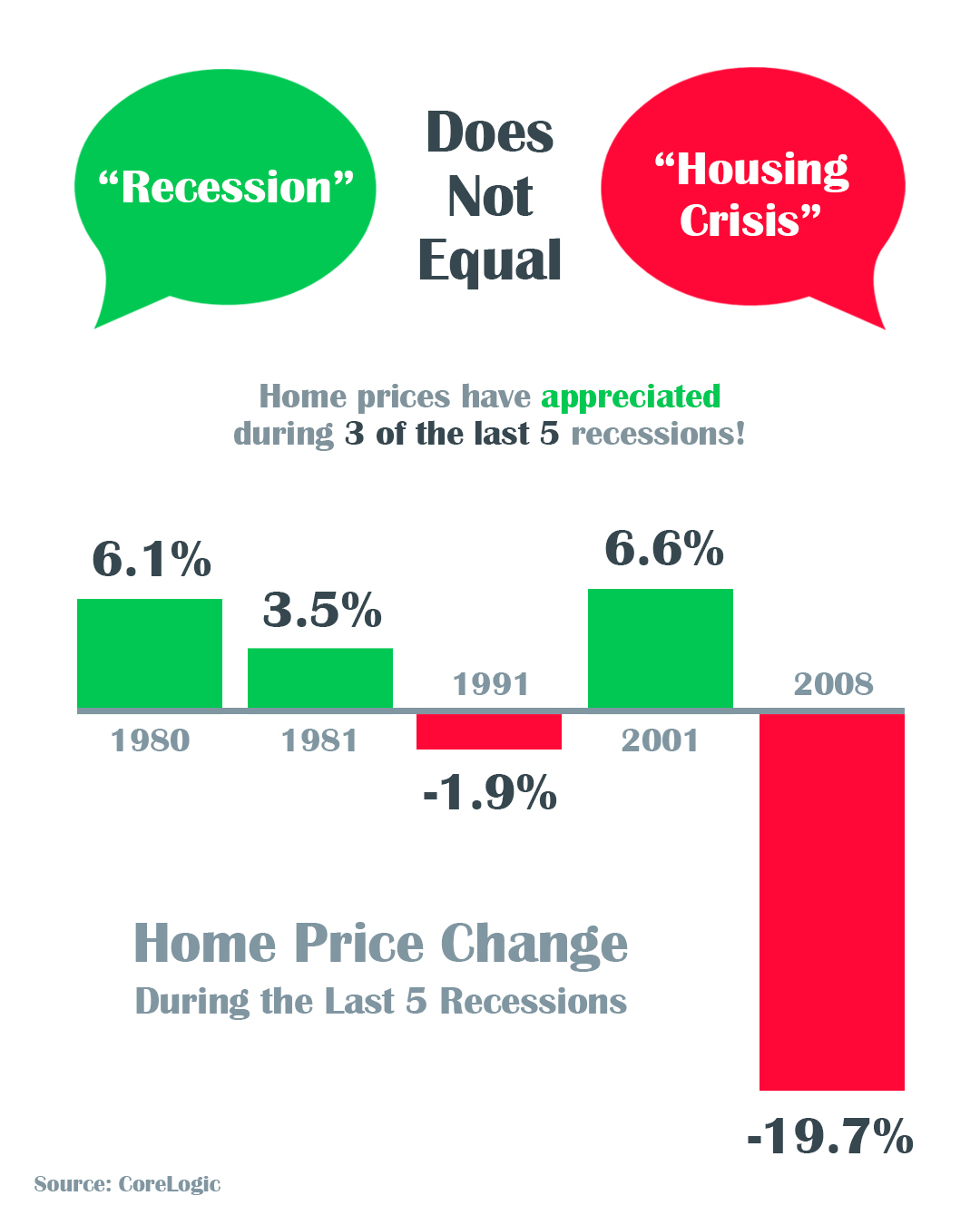 2. The Market Today Is Vastly Different from 2008
We all remember 2008. This is not 2008. Today's market conditions are far from the time when housing was a key factor that triggered a recession. From easy-to-access mortgages to skyrocketing home price appreciation, a surplus of inventory, excessive equity-tapping, and more – we're not where we were 12 years ago. None of those factors are in play today. Rest assured, housing is not a catalyst that could spiral us back to that time or place.
According to Danielle Hale, Chief Economist at Realtor.com, if there is a recession:
"It will be different than the Great Recession. Things unraveled pretty quickly, and then the recovery was pretty slow. I would expect this to be milder. There's no dysfunction in the banking system, we don't have many households who are overleveraged with their mortgage payments and are potentially in trouble."
Both of these expert sources indicate this is a momentary event in time, not a collapse of the financial industry. It is a drop that will rebound quickly, a stark difference to the crash of 2008 that failed to get back to a sense of normal for almost four years. Although it poses plenty of near-term financial challenges, a potential recession this year is not a repeat of the long-term housing market crash we remember all too well.
3. We Can Be Confident About What We Know
Concerns about the global impact COVID-19 will have on the economy are real. And they're scary, as the health and wellness of our friends, families, and loved ones are high on everyone's emotional radar.
According to Bloomberg,
"Several economists made clear that the extent of the economic wreckage will depend on factors such as how long the virus lasts, whether governments will loosen fiscal policy enough and can markets avoid freezing up."
That said, we can be confident that, while we don't know the exact impact the virus will have on the housing market, we do know that housing isn't the driver.
The reasons we move – marriage, children, job changes, retirement, etc. – are steadfast parts of life. As noted in a recent piece in the New York Times, "Everyone needs someplace to live." That won't change.
Bottom Line
There is an onslaught of misinformation out there. If you want the best advice on the economic impact on Indianapolis housing and the real estate market, let's talk today. We have also broken down the actual coronavirus' impact on the Indianapolis real estate market. And remember, no matter what happens, this downturn will be nothing like the crash of 2008!