Easter brunch, baskets and gratitudes
Posted by Kristie Smith on Sunday, March 20, 2016 at 7:08 PM
By Kristie Smith / March 20, 2016
Comment
This year my husband and I will be staying in Indianapolis for Easter. Not sure if we will make a yummy brunch or venture out to one of the amazing restaurant brunch choices around town.
For those of you who are all-in with Easter festivities for the kiddos, here are some ideas for the cutest Easter baskets.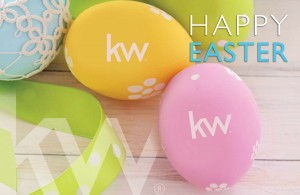 As I think about the true meaning of Easter, it seems so frivolous to fret about any discomfort and inconveniences this past year has brought about. Nothing even close to compares to the pain and suffering that Jesus endured — all for me and you.
This Easter I am focused on gratitude. Each night my husband and I have been telling each other five gratitudes we have for each other. What an impact it has made on our marriage.
Here are my top gratitudes at this moment:
Wonderful husband, AJ, a true gift
My real estate career — I am so fortunate to have a job that I love & clients that are so special to me
The journey of building our new home
The joy of our temporarily living experience in downtown Indianapolis
The friendships and special relationships that I have in my life
As you ponder the gift of salvation given to you this Easter season, also take a moment to list out your five greatest gratitudes. I can't wait to hear them so please share!
---

About the Author
Kristie Smith
Kristie Smith is the founder and CEO of the Indy Homes Real Estate Team. She is a REALTOR, and is one of the most recognized and accomplished Indiana real estate agents. Ranked among Central Indiana's top 10 real estate teams, the Indy Homes Team specializes in relocating families moving to the Indy area, as well as Helping People on the Move locally in Indy.
---