Enjoy Indianapolis' June events, festivals and fun!
Posted by Kristie Smith on Monday, June 3, 2019 at 4:34 PM
By Kristie Smith / June 3, 2019
Comment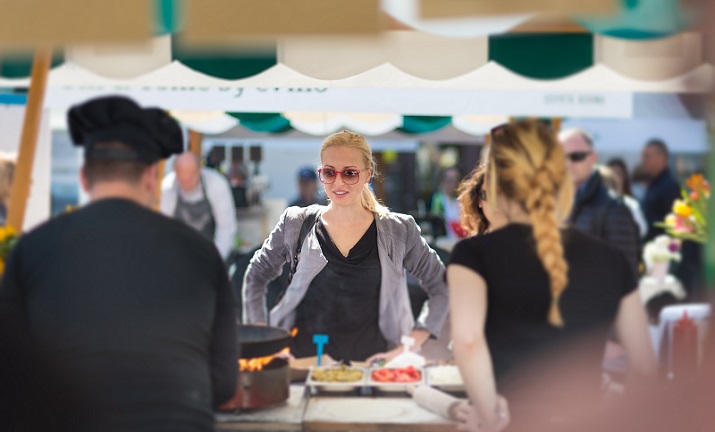 While the month of May in Indianapolis is spectacular, June in Indy has its own delights. As summer takes hold, the festivals, cultural standbys and arts events are plentiful, and plenty fun! This list we compiled reflects just a fraction of all the things taking place in Indy this month. Get out and enjoy!

First Friday Food Truck Festival: June 7—Every first Friday of the month this tasty festival kicks off! Come and enjoy beverages and food from all of your favorite Indy food trucks—all in one spot! Jump from truck to truck and check out all of the great food Indy has to offer! Details>>
National Donut Day: June 7—Who makes the best donut in Indy? Live from Monument Circle, WIBC and WIBX crown a winning donut! Stop by to see local celebrity judges and snag a free donut from The Salvation Army. Details >>

Carmel EggFest: June 8—Hosted at the Carmel Farmers Market by O'Malia's Living, this festival celebrates one culinary trademark (not eggs) but BBQ! Hop in line to get served by an Indy grillmaster and enjoy some amazing BBQ! Details>>
Summer Nights Film Series at Newfields: Fridays, June 7-August 31—Bring a picnic dinner and catch some great black-and-white classics and modern-day blockbusters during the 2018 Summer Nights Film Series. Friday nights and several Saturday nights in Newfield's fantastic outdoor amphitheater. Details >>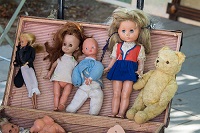 Woodruff Place Flea Market: May 31-June 2—Every year, the Woodruff Place Flea Market promises two days of treasure-hunting and treasure-finding, combined with food, fun, and terrific people-watching! The Flea Market began as a neighborhood fundraiser in 1977, and has grown from neighbors selling stuff in their yards to 80 acres and over 200 yards filled with stuff for sale. Be sure to wear your comfy walking shoes! Details >>
Concerts on the Canal, Marilyn and Eugene Glick Indiana History Center: Thursdays, May 30-July 18—Museum Nights on the Canal return this summer with concerts that will range from jazz, soul, R&B and pop favorites. And admission is free to the Indiana History Center! Catch a concert and enjoy extended hours to see the latest exhibits. Details >>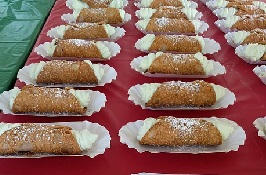 Italian Street Festival: June 14-15—Come out for the city's much-loved and most-attended church festival! Enjoy delicious Italian food, wine and beer, live music, amusement rides and free admission. Details >>

Posh Picnic at Coxhall Estate: June 15 — Enjoy a night of elegance and beauty hosted by the Guild of Coxhall Estate. The guild encourages guests to create a theme for their tables, so bring your most posh and elegant centerpieces and decor to be eligable for prizes! Details>>
Indy Pride Festival: June 8—This all-ages event, Indiana's largest LGBT celebration, features live entertainment, drag performances, comedians, vendors of all sorts and community service booths. Details >>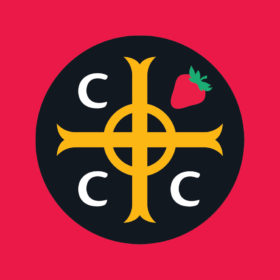 Strawberry Festival: June 14—Celebrate the perfection of fresh Indiana strawberries! Pick up your strawberry shortcake on the Circle and support local, national and international not-for-profit outreach groups through Christ Church Cathedral. Details >>
Symphony on the Prairie: weekend nights, June 14-September 2—Sit back, relax with some wine and a picnic and enjoy the wonderful sounds of Symphony on the Prairie! This year's lineup includes a variety of musical styles from pop to swing to classical to rock 'n' roll. Details >>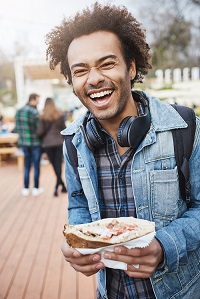 Independent Music + Art Festival: June 15—Now in its 18th year, IMAF is a free, daylong outdoor festival at the Harrison Center highlighting the best independent local and regional musicians, visual artists, food vendors and crafters. IMAF celebrates musicians who perform original live music and artists who create original work. Details >>
Historic Meridian-Kessler Home & Garden Tour: June 8-9—The annual tour features six homes and gardens in one of our favorite Indy neighborhoods. Homes are selected not just for their superb design and architectural elements, but to highlight a wide variety of styles—from DIY bungalows and cottages to professionally decorated manors. Details >>

Zoobilation 2019: June 14—Come and enjoy the biggest fundraiser for animal conservation in the state! This annual black-tie event serves cocktails, upscale dishes from 70 of Central Indiana's most popular restaurants, and live entertainment on different stages throughout the Zoo. Details>>

Cool Creek Summer Concerts: June 14-28—A different local band will perform on five Fridays in June, July & August. Enjoy available food & drinks at this fun summer concert series! Details>>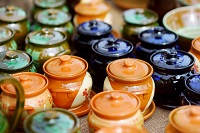 Talbot Street Art Fair: June 15-16—With more than 270 artists from across the U.S., this juried art fair continues to be ranked as one of the finest fairs in the country. As always, admission is free (as is gawking at the pretty Victorian houses of Herron-Morton)! This is a family-friendly event with a wide range of artist styles and mediums for all to enjoy. Details>>

Indiana Fashion Week: June 18-22—This series of events all aim to inform and celebrate the Indianapolis community's fashion world: featuring industry conferences, the Emerging Designer Competition, and the Youth Designer Challenge. Details>>

Taco Fest: June 21 & 22—Come and enjoy tacos and margaritas from the best restaurants in Indy! There will be a taco themed t-shirt contest AND a taco eating contest! Get your summer on with delicious drinks & treats from south of the border! Details>>

Marion County Fair: June 21-22—This amazing county fair is bustling with activities for every member of the family. From classic attractions such as pony rides, the 4-H exhibit hall, and the poultry barn, the 2019 fair brings new special features such as an interactive dinosaur show, the Baird petting zoo, and more! Details>>
Gardens of Zionsville Tour: June 22—Tour seven beautiful gardens around Zionsville! This year, the Garden Market returns, with its collection of specialty retail and art boutiques to liven up the home and garden. The SullivanMunce Cultural Center kicks off the tour with a garden party and reception the night before. Details >>

Carmel's Clay Terrace Concert Series: Thursday Nights—Spend your Thursday nights soaking in music from Indianapolis's favorite local bands at Clay Terrace from 6-9 p.m.! Grab a blanket to sprawl on and relax at this intimate outdoor venue! Details>>

Grateful Dead Night @ Indy Eleven vs. Atlanta: June 22— Come enjoy Grateful Dead Night at Lucas Oil Stadium while watching our Indy soccer team play Atlanta! Details >>
Eiteljorg Indian Market & Festival: June 22—Meet Native American artists from tribes across the U.S. and Canada, and purchase their handmade art, including jewelry, pottery, beadwork, cultural items, basketry, paintings, sculpture and weavings. The weekend also features family-friendly cultural demonstrations of Native art, cooking and storytelling. Details >>

Asian Fest 2019: June 23— Every year the Asian American Alliance hosts this amazing cultural event at Indiana State Museum. Each year the event features one Asian country, this year being: South Korea. Come and learn about South Korean heritage and culture at this event, which features a special appearance by a singer-songwriter, entertaining cultural performances, and more. Details>>

Pride Night @ Indy Eleven vs. Birmingham: June 26— Celebrate Pride Month with Indy Eleven! Let your rainbow colors fly during this fun themed game! Details>>
Taste of Indy: July 6—The Annual Taste of Indy blends the city's most unique restaurants with an exhibition of the city's best live local music, with events and activities for the entire family. Details >>

Indy's Backyard Folk Music Festival: June 6, July 18 & August 8— Presented by Sun King Brewery, this once per month folk festival is guaranteed to be a spectacular night with great beer paired with classic American folk music. Details>>
Do you have a can't-miss, favorite summer event that you go to every year? Tell us in the comments!
This post was originally published June1, 2017 and has been updated for 2019.
---

About the Author
Kristie Smith
Kristie Smith is the founder and CEO of the Indy Homes Real Estate Team. She is a REALTOR, and is one of the most recognized and accomplished Indiana real estate agents. Ranked among Central Indiana's top 10 real estate teams, the Indy Homes Team specializes in relocating families moving to the Indy area, as well as Helping People on the Move locally in Indy.
---