Experience the ultimate in amenities at Chatham Hills in Westfield
Posted by Kristie Smith on Tuesday, July 25, 2017 at 5:49 PM
By Kristie Smith / July 25, 2017
Comment
You make a thousand decisions at work every day. It's nice to come home to a place where the amenities are so plentiful and well thought out that you don't have to think. Everything is just easy:
Take Buddy to the private dog park. Check.
Casual dinner at the clubhouse. Check.
Post-dinner stroll with the spouse along a wooded neighborhood trail. Check.
This is life at Chatham Hills, Westfield's newest luxury development, where the motto is "Live more. Think less."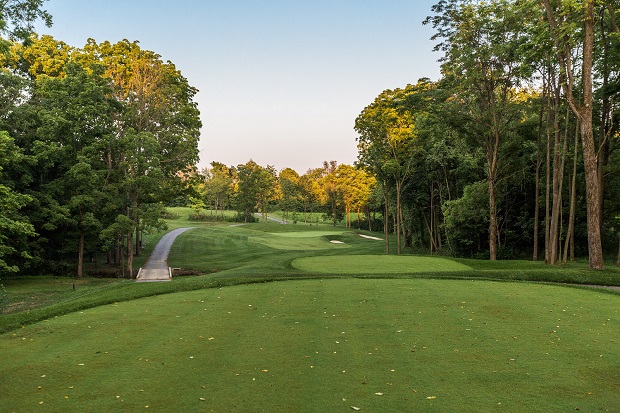 Carved out of the lush Indiana countryside, Chatham Hills features natural beauty—creeks, ravines, wooded trails—and the best that humankind can offer—gorgeous homes, a comfortable, yet refined, clubhouse with a wide array of amenities, and two golf courses designed by the legendary Pete Dye. The developers (those that designed and built the acclaimed Bridgewater Club in Carmel) have also preserved the Lindley family's 130-year-old farmhouse and 200-year-old red barn, landmarks for so many who live in and travel the area. It's a nice touch that grounds Chatham Hills residents with the history of the land. We imagine that these historic buildings will continue to serve those living in Chatham Hills for the next 150 years.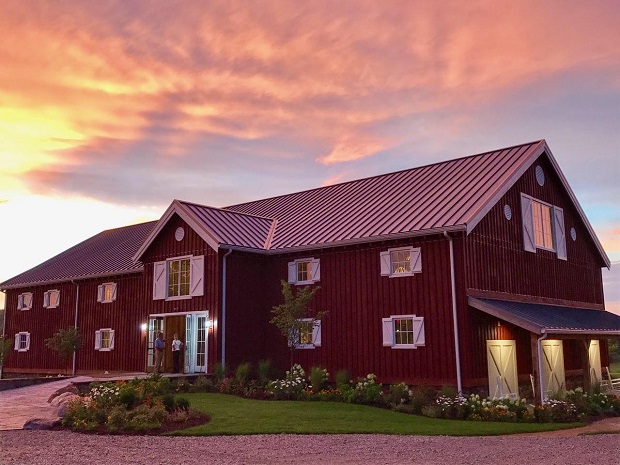 Build your home, or move right in
Conveniently located near U.S. 31 in Westfield, Chatham Hills recently opened its Phase 3. A variety of lot types are available, whether you desire an expansive view on the golf course with lakes and trees in the distance, close proximity to the Monon Trail, or private wooded and creek settings. Home prices range from $450K to $1 million-plus. Buyers have more than a dozen builders to choose from and the flexibility of beginning construction within a two-year time frame after closing on the lot. That's certainly a lot of time to plan your dream home!
---
FOR SALE – the best lot in Chatham Hills: 201 Old Ashbury Rd. on the front nine with 220-degree views of the 5th fairway and green! Lot is in gated section and tucked back on a private road with extra parking. Priced at $275,000. Call Kristie Smith at (317) 815-4450 for more information.
---
The folks at Chatham Hills let us know that they will likely preview Phase 4 later this year for interested buyers, with lot selections taking place in the first quarter of 2018. If you would like to be placed on a Lot Reservation List, a fully refundable deposit of $500 is required.
If you want to move sooner, Chatham Hills also offers several homes in the process of being built that await your final touches. Move-in ready homes are also available.
Introducing: Chatham Hills Residential Phase 3 Coming Soon! from Chatham Hills on Vimeo.
The amenities that make life easy
Imagine waking up and driving your golf cart to the clubhouse to get in a swim or a session of yoga before heading into work.
And coming home and enjoying a tennis match with your neighbor at the neighborhood court.
Or taking your kids on a bike ride on one of the neighborhood's many bike paths and your dog to the private dog park for some canine fun.
If it's raining, heading over to the clubhouse and hitting the bowling alley!
The weekends are yours with a round of golf on either the 18-hole or 9-hole golf course, lounging at the community pool and al fresco dinners at the club.
You might even find yourself celebrating a wedding or anniversary at the restored Lindley farmstead.
This could be your life at Chatham Hills.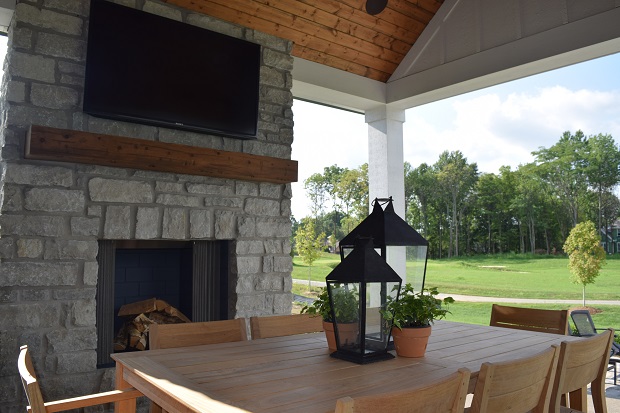 Learn more about owning a luxury home in Chatham Hills
Want to learn more about living in Chatham Hills? At Indy Homes, we're well-versed in the process of building a luxury custom home and can help you select a builder and negotiate for the best deal. And of course, we can also help you find the perfect home from those that are close to completion or move-in ready.
For more information, please contact us at (317) 815-4450.
---

About the Author
Kristie Smith
Kristie Smith is the founder and CEO of the Indy Homes Real Estate Team. She is a REALTOR, and is one of the most recognized and accomplished Indiana real estate agents. Ranked among Central Indiana's top 10 real estate teams, the Indy Homes Team specializes in relocating families moving to the Indy area, as well as Helping People on the Move locally in Indy.
---