Farewell Fenix!
Posted by Kristie Smith on Friday, December 13, 2019 at 12:24 PM
By Kristie Smith / December 13, 2019
1 Comment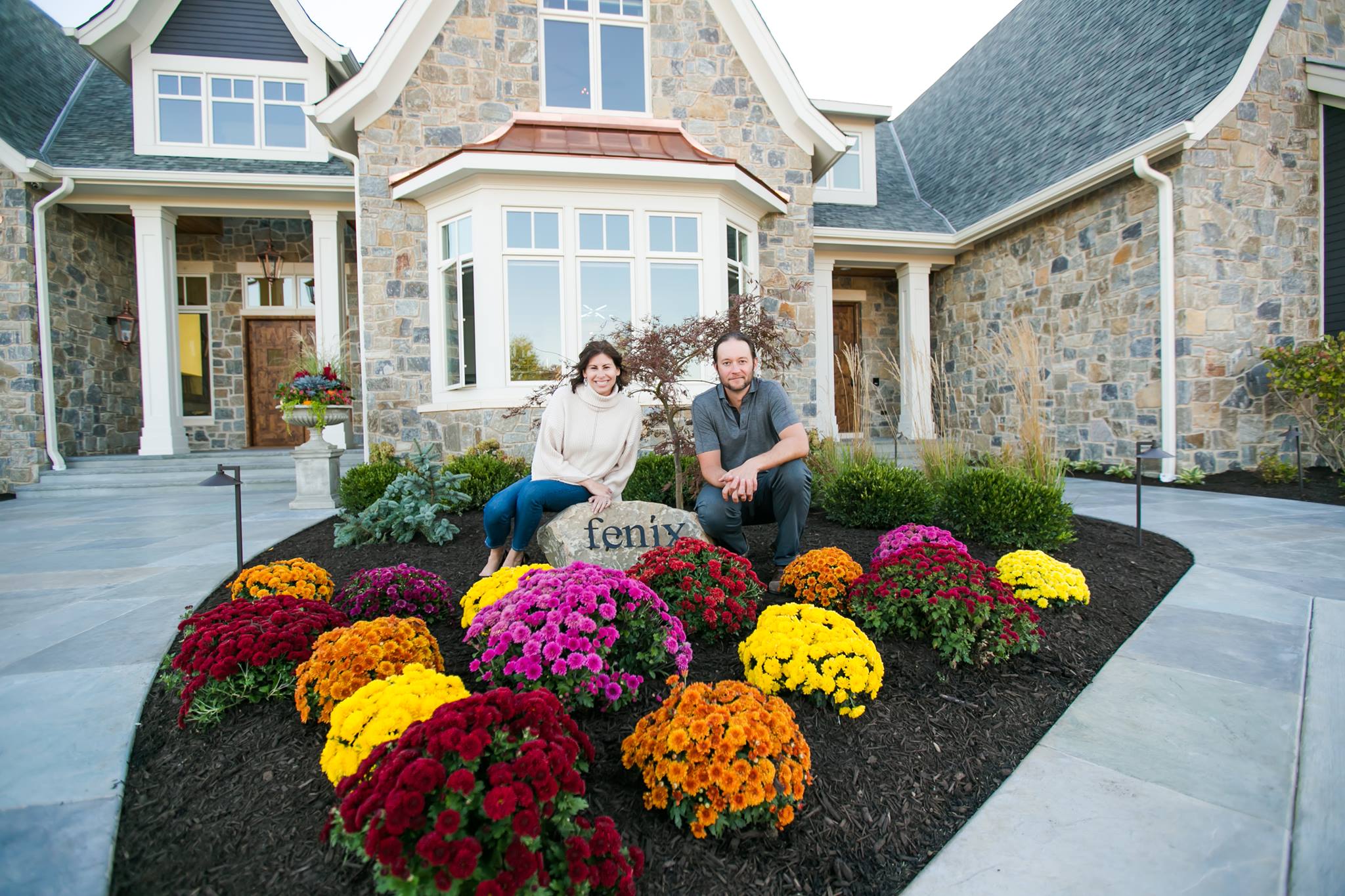 Have you ever felt like you don't belong?
Back in middle school I remember not fitting in with the "cool" kids and feeling like an outsider—craving to fit in and be accepted. Ironically, I was seeking to fit in with those who I really didn't have much in common with. I wasn't "like them," yet yearned to belong with those girls. At age 13, I'm sure it was just a desire to be popular. As an adult, however, I've realized what true friendship means, and I've had a variety of adult friendships that have been wonderful. Today I have a true tribe of amazing friends. When you meet the right people, those relationships are effortless and easy! As humans, we are naturally drawn to people we like and it's awesome when relationships just "click."
Fast forward to 2019, and I must chuckle at life and how it's funny sometimes. Two years after building and moving into Fenix—our home I loved so much that was built with life energy post-fire—all 12,000 square feet of it—AJ and I now find ourselves living in a 1,600 square-foot apartment.

No, we didn't have another fire or file for bankruptcy. Rather, in October we unexpectedly received an offer for our home and all its furnishings, and we decided to sell Fenix. Our house wasn't on the market, per se, but we knew in our hearts that we wanted to move from our neighborhood. Sitting here in this Carmel apartment, we can't help but breathe a sigh of relief. Because as beautiful as our home was, living there didn't bring us as much joy as we had expected. In fact, quite the opposite was our experience.
Our purpose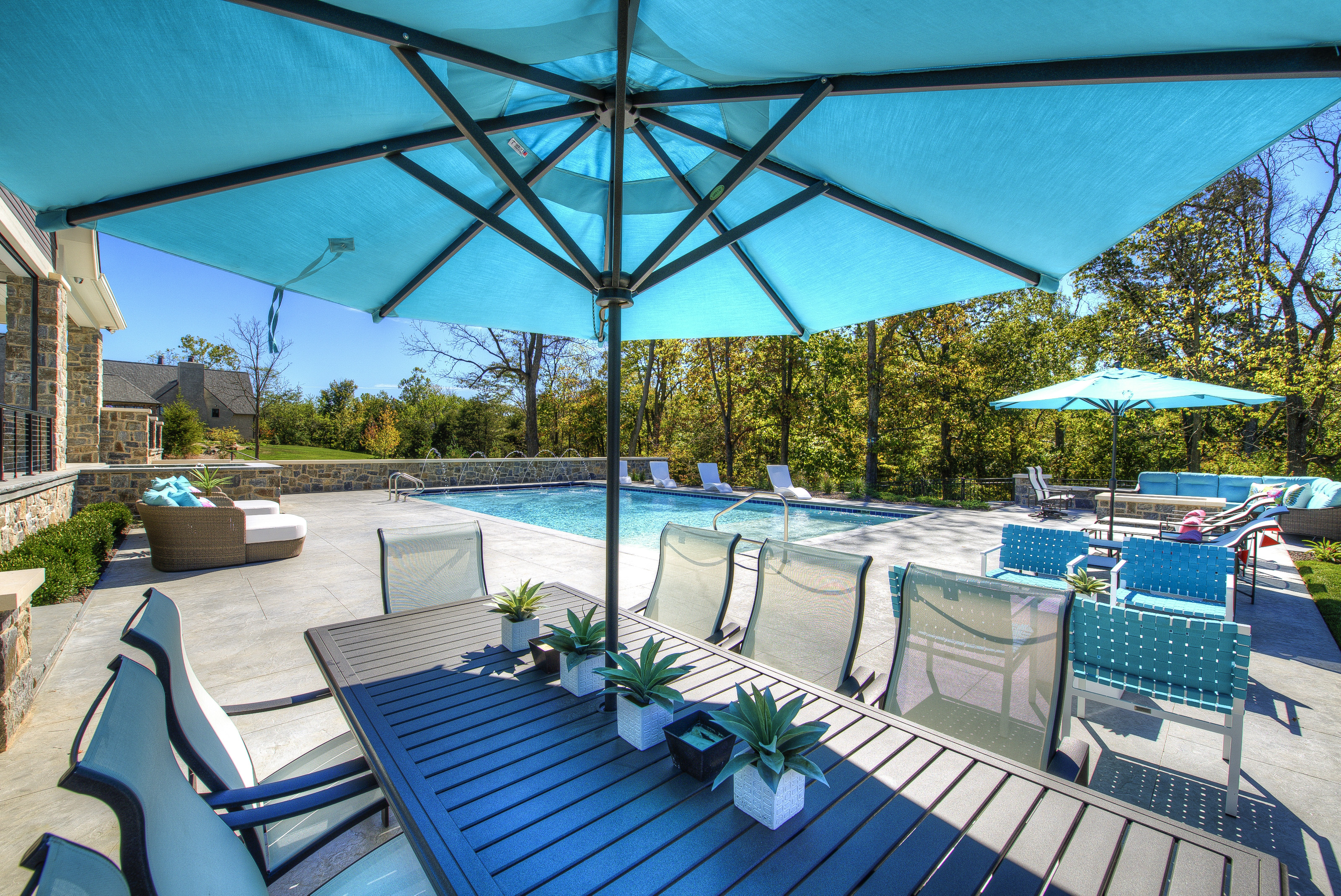 AJ and I built our grand home with purpose—be generous, share Fenix with others, and make fun memories. We enjoyed using our home for good—raising money by holding modest fundraisers, supporting our favorite political candidates, and hosting fun gatherings that connect people. Now, these weren't loud, all-night parties. In my opinion, we were low-key and respectful of our neighbors. We just love, love, loved sharing our home, having people over and creating experiences with others. Some of our greatest memories were the kids swimming in our pool on Sunday Fundays with smiles and laughter.

Unfortunately, it quickly became clear that our neighbors didn't jibe with us and our hospitable nature. In fact, the majority of our 11 neighbors felt the exclusivity and privacy of the gated neighborhood were tarnished by our visitors and friends. It was like being 13 again—we didn't belong. Once we were even asked for a guest list for one of our gatherings. We refused and the HOA would not open the gates for our visitors. HOA rule after rule was passed with the intention of deterring us from entertaining with ease in our own home. Street parking was disallowed 24-hours/day by any guest, and covenants were amended to disallow any kind of activity that was "altruistic, commercial, trade, educational or religious," Hosting my company Christmas party, conducting church small group, having non-family guests stay with us, or raising money for our favorite charity were all disallowed.
As time wore on, our days were filled with complaints and certified letters in our mailbox. We were deflated and burned with anger as a result of the bullying. They reported us to the City of Zionsville Zoning Department when we had our dear friends & Thailand missionaries living with us for a short time during their US furlough. And, they forced us into a mediation hearing because they didn't like me using my beautiful Fenix photos in Indy Homes online marketing -- they thought the neighborhood was "too exclusive" and it "impacted property values," if I used my own photos for marketing online. WHAT? We were continually jaw-dropped believing that it couldn't get any worse & that they couldn't top their irrationalities....
Until the last straw: we received a letter in September complaining about a few weeds in our mulch beds. Really? A few weeds? I couldn't find them. We even had a full-time landscaper & the nicest yard in the neighborhood. It was so clear that we didn't belong in this neighborhood. So, when our buyer and his offer came along, we were ready to pack our few belongings and get out. I wasn't emotionally ready to leave Fenix -- trust me, many tears were shed with AJ -- but we were mentally ready to be gone from a place where we didn't fit in with the elitest, mean culture where it was clear we weren't welcomed.
Life is too short
Life is too short to live in an environment with people intent on destroying your happiness. This experience has forced us to think about what it REALLY means to be happy, be neighborly and live in abundance. We'll be pondering that question long and hard before we make our next move. Perhaps the fire and all that came after it is the universe's way of telling us that we should simplify our lives. What do we really need to be happy? Heck, right now we don't even own a couch since our buyer also bought all of our furnishings.
This is the first time we've lived in an apartment in more than 20 years. It's certainly been an adjustment. This foodie misses my kitchen the most. And gas cooking! I'm using one of those apartment stoves with the electric coils!

Where in your life have you not belonged? And, have you ever made a major life 180 in the pursuit of contentment, fulfillment and happiness? I'd love to hear about it! Email me at ksmith@IndyHomes.com or leave a comment below!
p.s. Fenix was the highest priced home sale in Zionsville or Carmel in 13 years. I guess part of me can smile about that!
Here's a photo on our last day at Fenix.--ready for our next chapter. The top photo was when we first move into Fenix -- full of optimism, hope & the possibilities of how we would use our home to love & give back to others.