A Forest Hills Pinterest birthday party success story
Posted by Kristie Smith on Thursday, February 27, 2014 at 5:02 PM
By Kristie Smith / February 27, 2014
Comment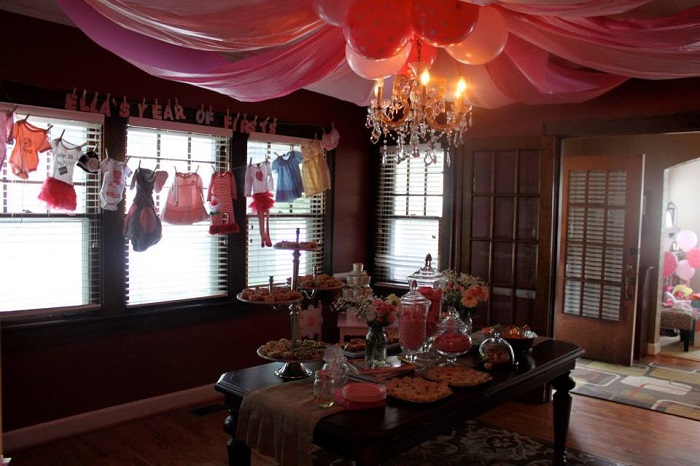 When crafty ideas don't come to mind easily, Pinterest is there. When just the start of something swirls around in your thoughts for the creative showcase to wow friends and family, Pinterest is there to bring it home. That's what happened for one Forest Hills homeowner, Sarah Bigler, when it came to planning her daughter Eloise's (Ella) first birthday party.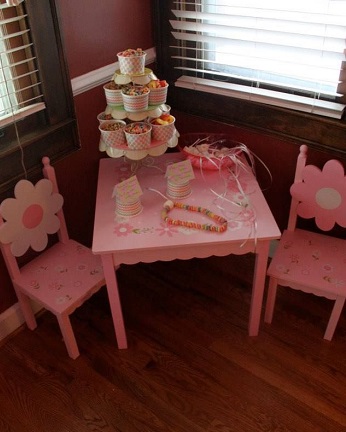 Sarah knew she wanted pink, pink, and more pink. So she turned to Pinterest, the third-largest social networking site that bookmarks photos and others sites, for some clear-cut instructions and visual aids. Chances are that most Indianapolis-area residents have heard of Pinterest and have tried a few recipes and small projects. But Sarah and her husband, Matt, went big for Eloise's big party. Out-of-town guests were coming to their Indianapolis home for the first time.
"We fell in love with our Forest Hills home the first time we saw it, and just as much with our dining room," Sarah said. "We knew we'd be entertaining in this home."
What a better reason to celebrate and entertain than a one-year-old birthday?! Sarah started searching and scrolling through Pinterest for crafty party decoration ideas. She selected a pink candy and sweets theme with some approachable projects.
"My creative ideas required my husband's creative hands," Sarah said. "I could envision what I wanted but I just couldn't get the logistics like Matt could."
3 Pinterest birthday party project successes
Ella's Year of First – A piece of string and a bunch of clothes pins were all it took to pull together a look-at-all-the-first-outfits-Ella-sported display. It can be hard to pack away the outfit the baby wore home from the hospital and the frilly Easter dress—here's a way to revisit and treasure them again.
Candy Necklace Station – All this took was some little dishes, candy, and string. It was a cute corner for the party but also kept the children at the party busy with a fun project they could take away with them.
Draped Ceiling – Two rolls of two different colored pink tablecloths draped the ceiling for a magical setting. Sarah said this is where Matt's handy skills came into play. He used clear thumbtacks to put the drape in place without leaving holes in the ceiling.
Sarah offered up two tips to anyone interested in pulling off a Pinterest-driven party:
Don't expect perfection. Be inspired by the pin but it your own and make it work for you.
Pin as much as you want on Pinterest but only pick a couple of projects to actually complete. Choose the ones that most excite you and do them well. Leave the rest for another year.
If you are on Pinterest, follow me at http://www.pinterest.com/indyhomesteam. Do you have any Pinterest success (or less-than-so) stories in your Indianapolis-area home to share?
All photos courtesy of Sarah Bigler.
---

About the Author
Kristie Smith
Kristie Smith is the founder and CEO of the Indy Homes Real Estate Team. She is a REALTOR, and is one of the most recognized and accomplished Indiana real estate agents. Ranked among Central Indiana's top 10 real estate teams, the Indy Homes Team specializes in relocating families moving to the Indy area, as well as Helping People on the Move locally in Indy.
---