May chock-full of fun Indianapolis 500 events
Posted by Kristie Smith on Monday, May 7, 2012 at 5:20 PM
By Kristie Smith / May 7, 2012
Comment
With the Indianapolis 500 Mini Marathon run last weekend, the month of May in Indianapolis is officially under way. (Check out what celebrities have to say about May in Indy in the video below.) In addition to all the 500 events happening throughout the month leading up to the 96th running of the world's largest single-day sporting event, some other iconic events will take place, including the Broad Ripple Art Fair. What's your favorite May event? Check out our calendar and have an aMAYzing May!
Indianapolis Indians Baseball: Monday, May 7 through Thursday, May 31—Take me out to the ball game! The Indians have 14 home games scheduled for the month of May, so you shouldn't have any problem getting your dose of American's favorite pastime. Details >>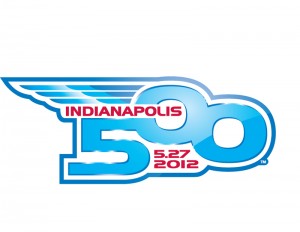 Opening Day for the 2012 Indianapolis 500: Saturday, May 12—Opening Day features the Celebration of Automobiles Vintage and Historic Car Show for car buffs, the pace car presentation and practice for the drivers. Details >>
Indianapolis 500 Kids' Day: Saturday, May 12—New this year, kids can ride a 70-foot Ferris wheel, race remote-controlled cars and test their skills in a race car simulator. The fun-filled day also includes the 500 Festival Rookie Run for kids ages 3-12, more than 10,000 prizes, race-themed arts and crafts, games, face painting, tons of entertainment, food and so much more! It's fun for the whole family and absolutely FREE! Details >>
National Bike to Work Day: Friday, May 18—Take advantage of Indy's new bike lanes and other great biking paths, like the Monon Trail, and ride to work on two wheels. All bicycling commuters are invited to stop first at the Indianapolis City Market, where they will be treated to FREE bicycle parking, breakfast, giveaways and information about bicycling. Details >>
500 Festival Breakfast at the Brickyard: Saturday, May 19—Legendary "spin and win" Indianapolis 500 champion Danny Sullivan is the guest speaker for the 2012 Breakfast. Guests will enjoy a hearty Hoosier breakfast, take a lap around the famed oval in their own vehicle, tour the garages and experience Pole Day Qualifying immediately following the event. The 2012 500 Festival Queen will also be crowned. Details >>
Pole Day Qualifications for the 2012 Indianapolis 500: Saturday, May 19—Who will earn the coveted pole position for the race? Come out to the track and see! Details >>
Broad Ripple Art Fair: Saturday, May 19 and Sunday, May 20—One of my favorite events of the year and a sure sign that summer is here! This year's fair will feature more than 225 artists from the U.S. and Canada, booths from local cultural organizations, a children's creative area, gourmet food courts, a beer and wine garden and live entertainment on four stages. All proceeds from the Art Fair directly benefit Art Center programs. Details >>
Indianapolis 500 Community Day: Wednesday, May 23—Ever want to take a lap around the 500 track? Now you can! Experience the oval in your own car before the real race cars hit the track just four days later!
Indianapolis 500 Memorial Service: Friday, May 25—A wreath-laying ceremony dedicated to the memory of all Hoosiers in all wars and conflicts who sacrificed their lives in defense of the nation will take place while the names of those Indiana servicemen and women who have fallen within the past year will be read aloud. Details >>
Carb Day featuring Lynyrd Skynyrd: Friday, May 25—Legendary Southern rock band Lynyrd Skynyrd rocks the track, beginning at 3:30 p.m. Details >>
Indianapolis 500 Parade: Saturday, May 26—Join 300,000 other race fans in downtown Indianapolis for this slice of Americana! The Indianapolis 500 Parade will also be broadcast locally on WISH-TV and nationally on NBC Sports Network. Details>>
Snakepit Ball: Saturday, May 26—Dress in your black-tie attire and come out to see the stars at the Indiana Roof Ballroom! Rick Springfield performs! Details >>
Indianapolis 500: Sunday, May 27—Ladies and gentlemen, start your engines! It's Race Day! It's been an amazing month of fun and celebration. Cheer your favorite driver and enjoy! Details >>
---

About the Author
Kristie Smith
Kristie Smith is the founder and CEO of the Indy Homes Real Estate Team. She is a REALTOR, and is one of the most recognized and accomplished Indiana real estate agents. Ranked among Central Indiana's top 10 real estate teams, the Indy Homes Team specializes in relocating families moving to the Indy area, as well as Helping People on the Move locally in Indy.
---