Eliminating blood cancers: Someday is today
Posted by Kristie Smith on Wednesday, April 11, 2018 at 1:11 PM
By Kristie Smith / April 11, 2018
Comment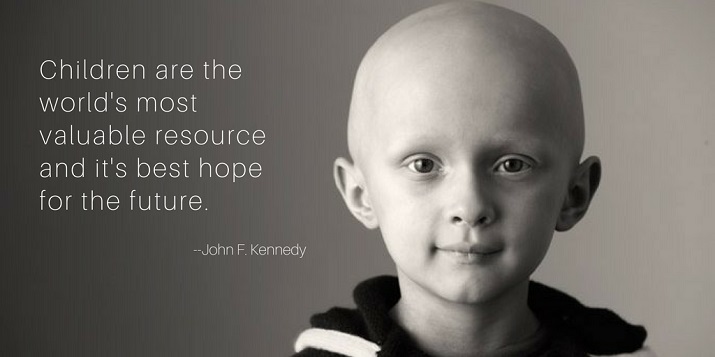 A world without blood cancers. No more leukemia, lymphoma, Hodgkin's disease and myeloma.
This is the vision of the Leukemia & Lymphoma Society, and I'm proud to have supported such a noble cause for many years.
You may know that in 2011 I participated in LLS' annual competition, Man/Woman of the Year, and in the process raised nearly $70,000—donations that were used to help fund research and ensure access to treatments for all blood cancer patients, including children. As the top female fundraiser, I was honored to be named Indy's "Woman of the Year."

This year, I'm returning to the MWOY competition a second time, as an "All Star." (I'm told I'm the first-ever All Star Woman of the Year candidate from Indianapolis.) This time around my goal is much larger—$100,000!
I'm representing two kids, Jillian and Maddox. Jillian is a firecracker of a little girl who was diagnosed with leukemia in December 2011. She's currently in remission, but suffers from neurological, orthopedic and behavioral issues due to her chemotherapy. Maddox was diagnosed in October 2015 and will complete his nearly 3 ½ years of treatment in January 2019. I will be thrilled to see the day when these two brave children are able to lead a typical teenager's life!
My deadline to raise $100,000 is May 19. In the name of eliminating blood cancers once and for all, will you consider making a donation to help my efforts? Visit my fundraising web page at http://pages.mwoy.org/in/indy18/ksmith.
Thank you in advance for contributing to a cause that is near and dear to my heart!
---

About the Author
Kristie Smith
Kristie Smith is the founder and CEO of the Indy Homes Real Estate Team. She is a REALTOR, and is one of the most recognized and accomplished Indiana real estate agents. Ranked among Central Indiana's top 10 real estate teams, the Indy Homes Team specializes in relocating families moving to the Indy area, as well as Helping People on the Move locally in Indy.
---