Getting your Indy home ready to sell – Part I
Posted by Kristie Smith on Wednesday, May 21, 2014 at 3:19 PM
By Kristie Smith / May 21, 2014
Comment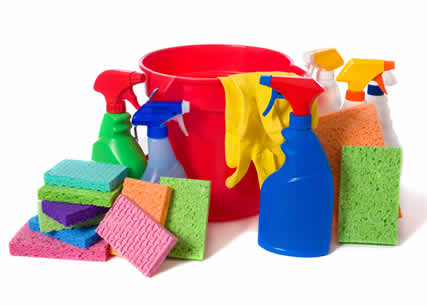 First impressions are everything when you're trying to sell your Indianapolis home, even with record-low real estate inventory. It's a great time to list and sell your home but remains crucial to put your home's best foot forward once it hits the market. Buyers are making quick decisions to put an offer on a home. It's a competitive time, and buyers will only buy one home. Put your home in the best position to grab these buyers—with fewer days on the market and offers as close to list price as possible.
Declutter
Buyers look to eliminate homes and narrow down to one home, and only one. Why would a buyer choose your home over the many, many competitors? Your listed and staged home will need to create an emotional experience and connection for people looking at your home—it's typically a female driving the buying decision. Can they see their family living there? By decluttering your home, you'll leave room for these buyers' imaginations. If you need to get a storage unit, get a storage unit. Prospective buyers will open and inspect closets and cabinets. Let them see how easily organized and arranged your storage space can be.
Depersonalize
Along with decluttering your home, it's a good idea to depersonalize it as well. By emotionally detaching yourself, you allow buyers to attach personally to the home. Remove family photos, sports memorabilia, and any potentially disagreeable items from walls and shelves. According to a National Association of Realtors® 2009 Profile of Home Buyers and Sellers, 90% of buyers can't visualize the potential of a home. That's why it's so important to stage your home to show its full potential.
If you need some inspiration on how to stage and declutter your home, visit builder's model homes in the area. Sure they're professionally decorated, but you'll also see how less is more. Pinterest and Houzz also offer great visual references for finely staged home to sell.
The Indy Homes Team has sold hundreds of homes and we know what sells. We'll be honest with you and tell you what needs to happen in your home to get it sold—quickly! And often we'll encourage you to pull away from the emotional ties to your home to see it as business transaction that needs to be marketed the right way —because that's the truth.
---

About the Author
Kristie Smith
Kristie Smith is the founder and CEO of the Indy Homes Real Estate Team. She is a REALTOR, and is one of the most recognized and accomplished Indiana real estate agents. Ranked among Central Indiana's top 10 real estate teams, the Indy Homes Team specializes in relocating families moving to the Indy area, as well as Helping People on the Move locally in Indy.
---