Getting your Indy home ready to sell – Part II
Posted by Kristie Smith on Saturday, June 14, 2014 at 2:34 PM
By Kristie Smith / June 14, 2014
Comment
inteSelling your home can be an emotional process and often an overwhelming one. The Indy Homes Team will guide you through each step in the process to ensure it's the most enjoyable and profitable experience it can be.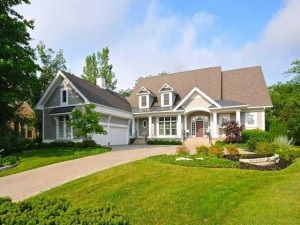 In Getting Your Indy Home Ready to Sell – Part I, we talked a lot about the emotional aspects of preparing your home for listing. In Part II, we're focusing on the practical and tactical items you'll need to address to attract as many buyers to your home listed in Indianapolis.
Here's a checklist of items to get ready to sell your home.
Paint – A fresh coat of neutral paint is optimal but at a minimum you will need to touch up your walls and baseboards. This is one of the simplest things to do in your home that will go a long way in first impressions. Earth tones, neutral colors and grays are prime picks for interior colors. Remember we live in Indiana—a more traditional locale—where bright turquoise exteriors aren't as common as they are in Florida. Investing in paint for the home interior and exterior will have a great return when it comes to your final sales price.
Carpet – Builders love to talk about brand new carpet in their homes and leverage that fact in their pitches against the existing housing market. Keep this in mind when you decide whether to clean or replace your carpet prior to listing your home. Capet is a great keeper of odors, stains and allergens. Do your best to eliminate these detractions—especially pet odors. Like paint colors, neutral tomes are best for carpet.
Appliances – Modern appliances draw buyers in to imagine using and living in your kitchen. It's true: the kitchen is the heart of the home. You don't have to have the latest and greatest, top-of-the-line kitchen appliances, but they do need to be a reliable brand, clean and current. This is a safe place to invest a little money, knowing you'll likely get it back out of the sale.
Fixtures – Be sure to bring your lighting, doorknobs and bathroom fixtures to current styles. Builder's grade lighting fixtures need to be updated. If you have a special chandelier or foyer fixture that you plan to take with you, that will need to be included in your seller's disclosure. Or you can take those down and replace with a current style fixture to leave in the home. If a buyer sees that chandelier, then wants that chandelier, and then you tell them they can't have it—well, then buyer will be disappointed.
Flooring – Replace cracked, chipped, or scraped floor tiles and hardwood planks. Your floors don't have to look brand new (but if they do, that's a plus) but they need to show wear-and-tear well. Spiff up and shine hardwoods and touch up grout in your tiled surfaces.
Landscape – Your yard's appearance along with home exterior material comprise your curb appeal. People eat their dinner with their eyes first and the same principle applies to a home's overall appeal. Easy-to-maintain yards are most appealing to today's buyers. Trim bushes, edge flowerbeds and incorporate color into your landscaping—yellow is a buying color. Be sure that buyers can see your house number.
Maintenance – Pull out your service records on your HVAC units, plumbing, roofing, electrical, etc. Buyers will want to know when the last time your furnace and air conditioner were last serviced, which is typically written directly on the units. All flawed mechanical will be unveiled with a buyer's home inspection; so don't be caught off guard. It's a good idea to have your roof inspected ahead of time. Roof repair can be higher priced ticket item that you may need to address in an inspection response if you don't address before listing your home.
The Indy Homes Team has some great ideas, tips, and tricks to get your home primed for listing. Call us today for a consultation. We love what we do and will help you every step of the way! We'll even manage the transformation process for you and refer you to our wonderful vendor partners.
---

About the Author
Kristie Smith
Kristie Smith is the founder and CEO of the Indy Homes Real Estate Team. She is a REALTOR, and is one of the most recognized and accomplished Indiana real estate agents. Ranked among Central Indiana's top 10 real estate teams, the Indy Homes Team specializes in relocating families moving to the Indy area, as well as Helping People on the Move locally in Indy.
---