Green home cleaning in Indy
Posted by Kristie Smith on Saturday, March 1, 2014 at 7:42 PM
By Kristie Smith / March 1, 2014
1 Comment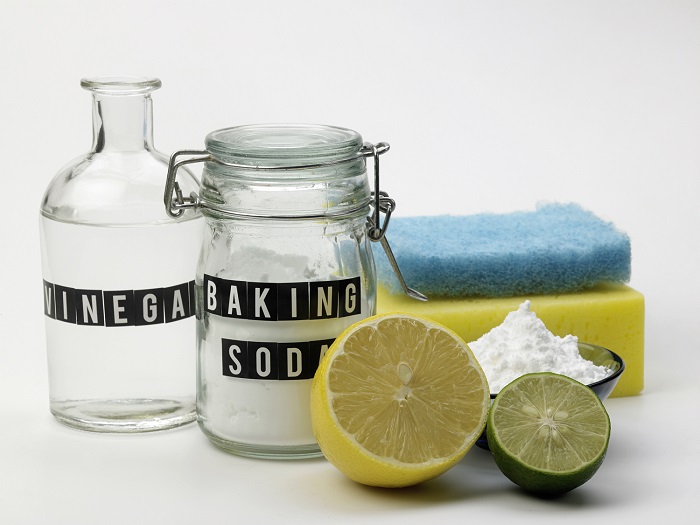 With spring-cleaning right around the corner, what types of cleaning products will you bring into your Indy home? With all the flu viruses that hit this winter, an obvious urge is to douse the whole home in bleach. Before you take to the floors and walls with harsh chemicals, you may consider a few "green cleaning" alternatives.

Did you know that the cleaning chemicals sitting under the sink of your Indianapolis home are not regulated?
"There are no regulatory agencies that monitor the products that are brought into your home. There is no Federal Drug Administration for cleaning products," according to an Educating Wellness blog post.
The good news is that there are so many gentle alternatives. Here are a few to consider for your Indianapolis-area home.
Make your own natural cleaners
Pinterest is stocked-full of green cleaning recipes. From lemon to baking soda to apple cider vinegar, you may be amazed by the extra duties regular household items can take on. Making your own green cleaners can be a great money-saving trick, too.
Try chemical-free, bacteria-fighting microfiber cloths
One Geist-area home has been a launch pad to raving fans around Indy for Norwex cleaning cloths. Angela Barnes of McCordsville was turned onto the innovative antibacterial microfiber cloths by a family member and quickly became a believer in the environmental and health benefits.
"I used to always get headaches when I would clean, especially when cleaning the shower," Barnes said. "But now when cleaning with Norwex I'm able to clean faster and better, without the use of any harmful chemicals. Cleaning with Norwex saves me time and money as well as my family's health."
Invite a green cleaning crew into your home to do the dirty work
Spring is great time to get the carpets cleaned after months of closed windows and salt-ridden footprints. Real Green Cleaning services Zionsville, Fishers, Carmel and Brownsburg homes with toxic-free carpet cleanings. And this locally owned company comes with 5-star reviews on Google. For getting down to the nitty-gritty of the rest of your Indianapolis home, you can hire cleaning service like Fishers-based A-1 Quality Service Cleaning, who will "go green" at customers' requests.
This is just a short list of ways to get green with your Indianapolis home cleaning. Information is readily available online regarding dangers of bringing toxic cleaners into your home and even more ways to take a green approach to your spring-cleaning.
We'd love to hear what green cleaners you've used. What's worked well and not for your home?
---

About the Author
Kristie Smith
Kristie Smith is the founder and CEO of the Indy Homes Real Estate Team. She is a REALTOR, and is one of the most recognized and accomplished Indiana real estate agents. Ranked among Central Indiana's top 10 real estate teams, the Indy Homes Team specializes in relocating families moving to the Indy area, as well as Helping People on the Move locally in Indy.
---