7 reasons to hire a Realtor when building a new home
Posted by Kristie Smith on Tuesday, August 30, 2016 at 7:25 PM
By Kristie Smith / August 30, 2016
Comment
The Indianapolis Business Journal recently reported that area builders are off to the best first half of the year since 2007. These results are a reflection of how far the market has come since the housing bust of 2008, as well as the current low inventory of homes for sale in the Indianapolis area. With few choices to select from, home buyers who don't want to put off moving into a new home are opting to build their own.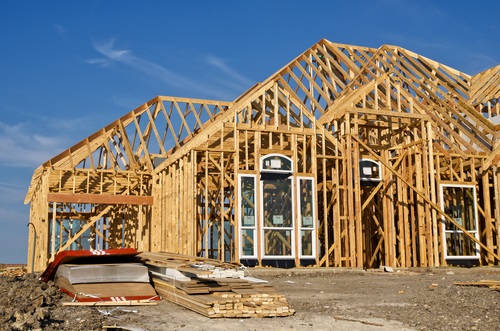 Do I need a Realtor when building a new home?
When building a new home, you might assume that you don't need to bring a Realtor into the process. After all, you're working directly with the builder, right? The fact is that the builder's sales representative is working in the best interest of the builder, and often, the builder's best interest may not coincide with your own.
Another misconception is that you will save money if you don't use a Realtor. This is not true—builders will not discount the price of the home because you don't have a Realtor's representation.
Make sure your interests are represented, too
You need someone to represent your interests when building—enter a Realtor. Hiring an experienced, reputable Realtor to help you through the building process will save you time, money and headaches. Here are seven good reasons to hire a Realtor to help build a home.
A good Realtor will:
Help you understand the financial implications of buying a home, as well as help you get preapproved for a home loan.
Recommend communities that fit your needs and share perspectives on production and custom builders in your area.
Help you select the best lot and floorplan to maximize the resale value of your home.
Attend all meetings and walkthroughs with the builder.
Negotiate the best deal for you, including the home's final sales price.
Manage the loan process and the closing setup to ensure they stay on track.
Go to bat for you with the builder if there are issues.
For more detail on these points, check out the Building Your Home page on IndyHomes.com.
But how much does using a Realtor cost?
I know what you're thinking, "This sounds great, but what is it going to cost me?" Good news—there are absolutely no out-of-pocket costs for the buyer! Instead, the commission that a Realtor is paid typically comes out of the builder's marketing budget. You have nothing to lose, and everything to gain when hiring a Realtor to be your homebuilding advocate.
Looking to build a home in the Indianapolis area? We can help you—call us at (317) 815-4450 to get started.
---

About the Author
Kristie Smith
Kristie Smith is the founder and CEO of the Indy Homes Real Estate Team. She is a REALTOR, and is one of the most recognized and accomplished Indiana real estate agents. Ranked among Central Indiana's top 10 real estate teams, the Indy Homes Team specializes in relocating families moving to the Indy area, as well as Helping People on the Move locally in Indy.
---