Holliday Farms - Zionsville's new country club community
Posted by Kristie Smith on Friday, August 17, 2018 at 3:52 PM
By Kristie Smith / August 17, 2018
Comment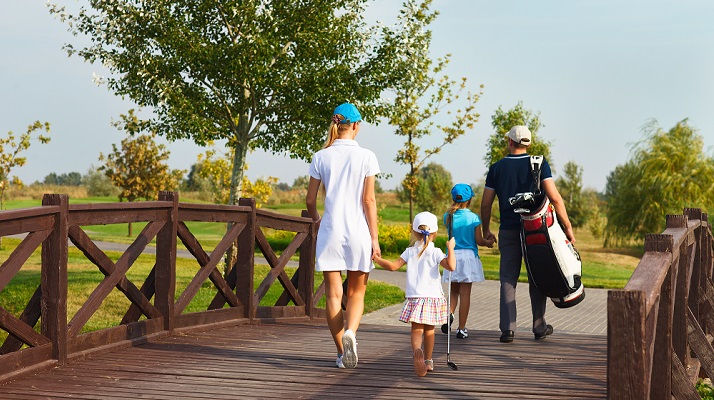 With a unanimous vote on July 2, the Zionsville Town Council approved the rezoning of 597 rural acres at Michigan and Willow roads that will become a luxury community in the heart of Zionsville. And while Zionsville already has an abundance of luxury neighborhoods, Holliday Farms represents a new kind of community in Zionsville, complete with a mix of residence types, nature-filled green spaces, an 18-hole Pete Dye designed golf course (plus 9-hole executive course) and a club house overlooking Eagle Creek.
Our team was fortunate to meet recently with Brad Henke of Henke Development Group, the developer of Holliday Farms, to get an overview. We gathered at the old brick Holliday farmhouse just northwest of Interactive Academy. Under the noontime sun, Brad showed us a proposed map for the community, which is approved for up to 595 residences, a "village" area that will be home to a variety of restaurants and businesses, nature trails and park, and an enormous club house that will be the epicenter of the neighborhood with a fitness center, tennis, a pool with swim-up bar, several dining options and much more. As with their developments Bridgewater Club in Carmel and Chatham Hills in Westfield, the Henkes envision a highly livable neighborhood that puts family and community at its center.
Hold your lot for $500
Lots will be staked in February 2019, and work on the golf course, which is expected to be completed in the spring of 2021, also begins this coming winter. A list of builders will be unveiled soon. A $500 fee, which is fully refundable, holds your lot. With a variety of housing options to choose from—everything from two-acre estate homes to empty nest ranches to multi-story townhomes—lots are expected to be priced $95,000 - $500,000. Lot selection will be done via lottery, and those who hold their lots early will be prioritized. So, the sooner you hold your lot the better your selection will be!
I'm certain that Holliday Farms will enhance the overall appeal of Zionsville. In fact, my husband AJ and I just became founding members of Holliday Farms' club—we're that excited about this fabulous addition to our town!
If you're building, you need a REALTOR
If you plan to build in Holliday Farms, and haven't considered hiring a REALTOR to represent you, I invite you to read this article, "Five good reasons to hire a REALTOR when building your house." In short, hiring a Realtor when building your home will ensure that your best interests are looked after and that you get the most value for your money. Our team also has detailed information about each Holliday Farms builder and will help you choose the right builder for your property, your budget and your needs.
Learn more
If you're interested in learning more about Holliday Farms, I'd love to tell you all about it. And, having just completed my custom home last summer, I have many tips to share as you design and build your home, too! Please fill out the form below and I'll be in touch, or feel free to call me at (317) 313-3200.
---

About the Author
Kristie Smith
Kristie Smith is the founder and CEO of the Indy Homes Real Estate Team. She is a REALTOR, and is one of the most recognized and accomplished Indiana real estate agents. Ranked among Central Indiana's top 10 real estate teams, the Indy Homes Team specializes in relocating families moving to the Indy area, as well as Helping People on the Move locally in Indy.
---