School spotlight: Allisonville Elementary School
Posted by Kristie Smith on Thursday, February 15, 2018 at 1:49 PM
By Kristie Smith / February 15, 2018
Comment
Washington Township has excellent public schools, and we often get questions about one of its elementaries, Allisonville Elementary School. In fact, we've helped many families move within the school's boundaries for the specific reason that they want their kids to attend Allisonville.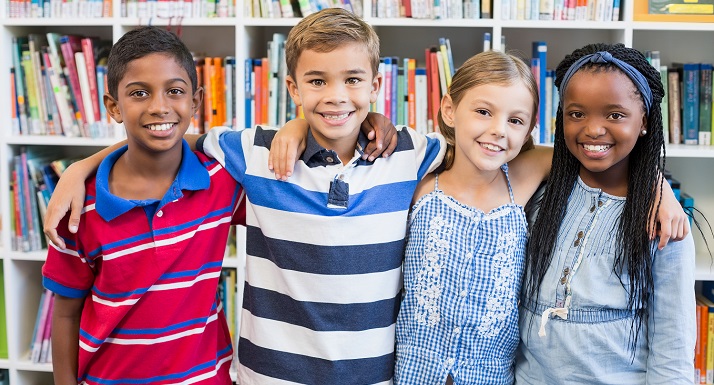 Quality education and dedicated staff
Serving more than 700 students in grades 1-5, Allisonville Elementary is known for providing a quality education to its diverse student population. The school's parents and volunteers are active and supportive, and the dedication of its teachers is mentioned frequently in online reviews. Allisonville's own Mrs. Oldham was named Metropolitan School District of Washington Township Teacher of the Year for the 2016-2017 school year.
Like all Washington Township schools, Allisonville follows the International Baccalaureate curriculum, which focuses on the development of the whole child. IB emphasizes intellectual, personal, emotional, and social growth through the study of languages, humanities, technologies, sciences, mathematics, and the arts. Allisonville also provides enriching extracurricular activities for its students, including athletics, publications, academic teams, and clubs that cater to a variety of interests.
Neighborhoods that feed into Allisonville Elementary
Located at 4900 E. 79th St., Allisonville's boundaries stretch up to 96th St. and south to 62nd St. The White River serves as the western boundary and Graham Rd. as the eastern. This large swath includes a variety of neighborhoods, including these favorites:
Homes in the $100,000s can be had, or if your budget is upwards of $1 million, there are options for you, too! (Of course, you'll also find many homes between those two price points!)
Scroll down to view current homes for sale within Allisonville's boundaries
Thinking about moving?
Enrollment for Allisonville Elementary typically takes place in early July; in order to enroll your child, you must show proof of address. If you're thinking about moving so that your child can attend Allisonville in the fall, give us a call at (317) 815-4450. It's not too early to start your home search!
---

About the Author
Kristie Smith
Kristie Smith is the founder and CEO of the Indy Homes Real Estate Team. She is a REALTOR, and is one of the most recognized and accomplished Indiana real estate agents. Ranked among Central Indiana's top 10 real estate teams, the Indy Homes Team specializes in relocating families moving to the Indy area, as well as Helping People on the Move locally in Indy.
---