Housing hits biggest high in seven years. Are you on board?
Posted by Kristie Smith on Friday, February 7, 2014 at 6:08 PM
By Kristie Smith / February 7, 2014
Comment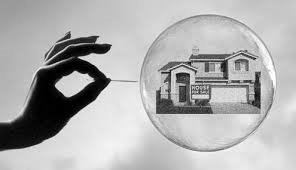 In 2007, the housing market took the biggest blow many of us have ever seen. It's been a slow and hard road to today's improved real estate landscape. The Indianapolis housing market continues to show strong signs of improvement—building permits are up, sales prices rise, and multiple offers become more common.
Last week, the National Association of Realtors (NAR) reported that 2013 existing-home sales hit a new high since 2006. According to NAR chief economist, Lawrence Yun, the recent two-year housing recovery has been healthy. "Existing-home sales have risen nearly 20 percent since 2011, with job growth, record low mortgage interest rates and a large pent-up demand driving the market," he said. "We lost some momentum toward the end of 2013 from disappointing job growth and limited inventory, but we ended with a year that was close to normal given the size of our population."
Interest rates experienced volatility in 2013, but remain historically low. Many buyers stood still in the aftermath of the housing bubble burst of 2007 and have slowly edged back out into the market. Indianapolis home inventory remains extremely low, which has resulted in higher sales prices. Even with increased sales prices, Indy housing remains affordable with low interest rates.
There's been a bit of "housing bubble" chatter due to a January The New York Times op-ed piece written by Peter Wallison, a senior fellow at the American Enterprise Institute. Wallison describes the relationship of incline of rental (or shelter) pricing in comparison to home sales' incline. "Today, after the financial crisis, the recession and the slow recovery, the bubble is beginning to grow again. Between 2011 and the third quarter of 2013, housing prices grew by 5.83 percent, again exceeding the increase in rental costs, which was 2 percent."
One factor that distinctly differs in today's real estate landscape in comparison of that of 2006 heyday, is stricter mortgage lending regulations. Qualified Mortgage (QM) restrictions took effect in January. Gone are the days of loosey-goosey loans of stated income and low credit scores.
Understanding the total implications of the rise in existing-home sales and the clamp on lending can overwhelm just about anyone. The Indy Homes Team is well versed in the economy of housing. We are your expert professionals whose aim is to guide you to the soundest real estate investment–-we're here to help.
Tell us about your housing experience in the last seven years. Have you seen the benefits of our strengthened housing market?
---

About the Author
Kristie Smith
Kristie Smith is the founder and CEO of the Indy Homes Real Estate Team. She is a REALTOR, and is one of the most recognized and accomplished Indiana real estate agents. Ranked among Central Indiana's top 10 real estate teams, the Indy Homes Team specializes in relocating families moving to the Indy area, as well as Helping People on the Move locally in Indy.
---