Keep your Indianapolis basement from flooding
Posted by Pete Gilbert on Thursday, September 3, 2015 at 1:45 PM
By Pete Gilbert / September 3, 2015
Comment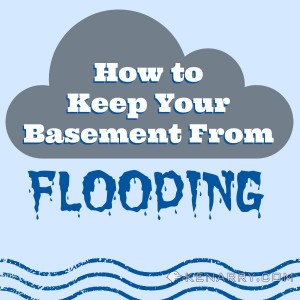 I stepped on the carpet, and it felt like I was walking on a waterbed. You couldn't tell it at the time, but the carpet was floating. Apparently when the power shut off last Monday night, the sump pump never came back on — flooding my basement for six days while we were out of town.
I hooked up my swimming pool pump and began pumping out the stale smelling water. We spent the better part of the night removing furniture, exercise equipment, a fried TV with a cord submerged in water, and all other ruined former valuables. We took pictures of everything for insurance purposes. We then removed carpet padding and carpet. By the end of the night, the basement was nothing more than a concrete floor surrounded by ruined drywall.
Could something like this be completely prevented? No. Can you take precautions to decrease the chances of something like this happening inside your home? Absolutely.
Precautions you can take
First, make sure your homeowner's insurance has you covered against basement flooding due to sump pump failure. It is likely a separate coverage from your regular insurance policy. Our coverage was $20,000. The peace of mind of being insured is well worth the extra $12/mo. the increase in premium.
Second, look into a backup sump pump system. There are two main types of backup sump pumps, battery backup and water powered backup. Both types have their advantages (battery backups are relatively inexpensive, water powered backups are maintenance free) and their disadvantages, but the most important thing is having something in place as a backup in case your main sump pump fails.
Unless, of course, your goal is to turn your basement into a gigantic musty waterbed, then by all means, disregard everything you just read.
---

About the Author
Pete Gilbert
Pete is a former teacher, turned stay-at-home dad of kids ages 3, 5, and 8. When not packing lunches and shuttling kids all over town he writes a blog titled, "A Dad Influence" for IndysChild.com.
---