Indianapolis cavemen diet: How to eat Paleo in Indy
Posted by Kristie Smith on Saturday, February 1, 2014 at 6:27 PM
By Kristie Smith / February 1, 2014
Comment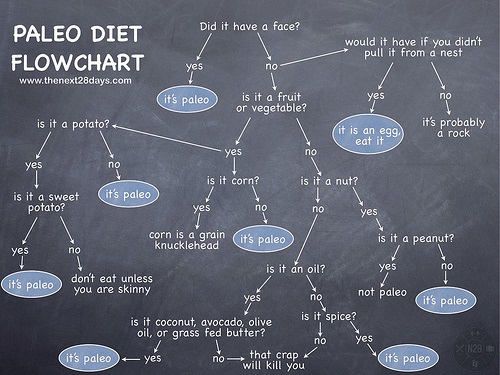 Each year, new diets and health plans emerge as hot topics—some may call them fads. However, the Paleo Diet that Indianapolis homes are adopting is backed by a long history. Popularizing of the Paleo Diet dates back to the 1970's and is based on the hunter-gatherer ways of our cavemen ancestors, when farming grains (and gluten) was non-existent. Our entire Indy Homes Team kicked off 2014 by doing the Whole30 Challenge.
The protein and produce-driven diet can easily be executed at home by adjusting your grocery list and with some thoughtful planning. Paleo-eating in Indy can be a great way to focus on sustainable and local shopping.
Here are some easy ways to eat Paleo in Indy: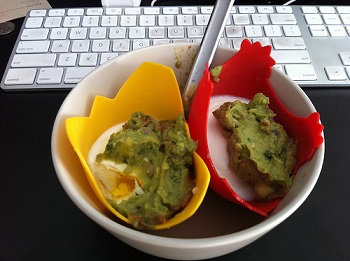 Why is the Indianapolis community seemingly just getting on the Paleo bandwagon? Some may attribute this prehistoric diet's recent popularity to the increasing presence of CrossFit gyms in Indianapolis. According to CNN.com, the CrossFit community has greatly influenced the support and following of this diet.
As with every new diet and nutrition regimen, it is vitally important to consult your health care provider before adopting the new practice. The Paleo Diet is not without critics, so consulting your doctor will help determine if it's the right diet for you.
Flowchart Image: Some rights reserved by thenext28days
Photo: Some rights reserved by sbshine
Have you tried the Paleo Diet? Are you a member of the Indy CrossFit community? We'd love to hear your experience in the comments.
---

About the Author
Kristie Smith
Kristie Smith is the founder and CEO of the Indy Homes Real Estate Team. She is a REALTOR, and is one of the most recognized and accomplished Indiana real estate agents. Ranked among Central Indiana's top 10 real estate teams, the Indy Homes Team specializes in relocating families moving to the Indy area, as well as Helping People on the Move locally in Indy.
---