August 2013 events in Indianapolis
Posted by Kristie Smith on Friday, August 2, 2013 at 5:39 PM
By Kristie Smith / August 2, 2013
Comment
August in Indy is loaded with the hottest events that can help end your summer with a bang! Make memories galore by attending some of the best events that this fine city has to offer.
First on our recommendation list is Marsh Symphony on the Prairie (June 21-Aug 30). You still have five weeks left to attend this 32-year beloved music tradition! For those new to Indianapolis or who have never attended, Symphony on the Prairie is a music extravaganza concert held in an outdoor amphitheater in Fishers, Indiana. The music performed ranges from classical to country, Motown to disco, and this year lots of Rock-n-Roll! Not only will you be entertained by great musicians, but enjoy the opportunity to connect with your friends and family picnic style! Most patrons bring their own food, drinks, blankets and chairs. And since the concert is held outside, you also have a stunning view of the sunset over the prairie. View the schedule, see the musical line up and buy tickets here.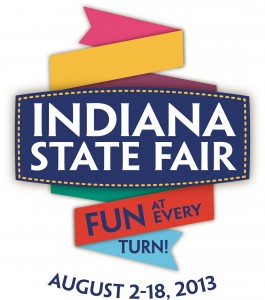 And the much-anticipated Indianapolis State Fair (August 2-18) is back like never before! As usual you will have the opportunity to have fun your way as you choose from a variety of great attractions like competitions, concerts, animals and of course what is the state fair without food?! And this year don't miss the glass barn. More details.
If you enjoy animals and love music, Animals and All That Jazz Concert Series (August 1-15) is the don't-miss Indianapolis event for you. The Indianapolis Zoo welcomes the "Animal and All That Jazz Series" where guests will be entertained by smooth jazz sounds while enjoying Indy's world-class zoo. Zoo member? If so, you can ride the featured zoo attraction for free! More details.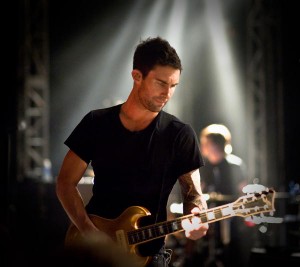 Get your Jagger moves ready. Maroon 5 is coming to Klipsch Music Center with special guest Kelly Clarkson (August 3). This concert has been sold out most of the year, so if you landed this coveted ticket, send us photos!! More details.
If you missed out on Adam Levine, maybe a close second choice could be Bruno Mars & The Moonshine Jungle Tour (August 19). With 10th consecutive single to hit the top 10, Bruno Mars is one of the hottest male artist of 2013. Let him serenade you with hit songs like "When I Was Your Man", "Locked Out Of Heaven", "Streaming Gainer" and so much more. More details.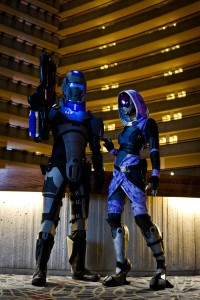 Gamers put down your controllers and head to downtown Indianapolis! The Gen Con Indy Conference is coming August 15-18 where you will can unleash the inner child in you. This convention will feature award-winning authors, artists, the newest games on the market...AND, THE COSTUMES! Last year 134,775 turnstile and 41,000 unique attendees experienced Gen Con Indy! No wonder it's the longest-running, best-attended, gaming convention in the world. Not a gamer? No worries. People-watching this weekend is just as fun. More details.
Dust off your light sabers and head to The Indiana State Museum Exhibit: Star Wars. Here you'll land a chance to enter the Star Wars universe where imagination meets science. Exhibit Details.
Do you love magic? August is your month to explore your inner David Copperfield. Indy Magic Monthly 64: Things to Come (August 6) will show the magic acts of Ulises Galeano and Ryan Siebert. Whether it's juggling on a unicycle or mesmerizing card tricks. This event won't disappoint audiences young and old! More details.
Mark your calendar for the 9th annual Indianapolis Theatre Fringe Festival (August 15), a big, bold and bodacious celebration of alternative theatre and performing arts. New to Indy Fringe? You might call this an event that provides an accessible, affordable outlet that draws diverse elements of the community together and inspires creative experiences through the arts. Meet locals who share the same creative passion as you and prepare to be inspired Check out the Festival!
Ever wanted to go visit Greece, but lack time and funds? No worries. Indianapolis Greek Festival is coming August 23 – 25. Experience yummy Greek cuisine, cooking demonstrations, a cultural bazaar, traditional Greek folk dancing, church tours and children's activities during this annual two-day festival that will make you say foveró! And, remember, the mega Greek church is now in Carmel, Indiana! More details.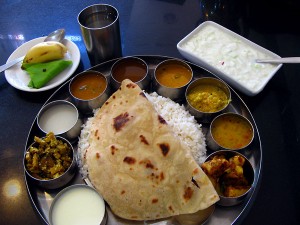 Another international event is India Day (August 11). Visit Monument Circle and enjoy a taste of India! More details.
And calling all foodies: You do NOT want to miss Dig-IN: A Taste of Indiana (August 25). Yes it is back! Bring all your friends to White River State Park where Dig-IN will feature chefs, brewers, vintners and food artisans who gather in the park to celebrate all that Indiana agriculture has to offer. This is a Farm-to-Fork experience that will keep you away from processed foods for good! More details.
Since you will be loving your new-found health kick, why not sweat a little while having tons of fun? Indianapolis Run or Dye 5k is your best bet. How does it work? As you run/walk/jog the 5k course, you will get showered by safe and eco-friendly-plant-made dye at each kilometer! As you cross the finish line, you'll find yourself in the middle of a color storm! More details.
iRun Family 5k Challenge (August 3) is another fun way to get fit! This even is a family-focused event that is worth your while, and the best part—your $20 fee will land you an entrance pass to the Fishers Biggest Pizza Party! Music, games and pizza. You'll receive two slices of Marcos Pizza with every ticket. Food, fitness, music, entertainment and games? Sounds like the perfect event to me! More details.
Football season is back! "The return of football in Indianapolis is truly a special feeling of excitement and anticipation," said Stephanie Pemberton, Indianapolis Colts Sr. Director of Marketing. What better way to kick-off but the Colts 5k Race (August 24)—a great event for fans to come together and celebrate their team in a positive and healthy way. More details.
Motorcycle enthusiast? Mark your calendar, the 2013 Red Bull Indianapolis GP is back for its 6th annual event! The race features high-tech, 200-mph motorcycles under the control of some of the world's best riders. This year's event will see some new machinery: 1000cc prototype motorcycles with more speed and power than the 800cc bikes used since 2007. More details.
E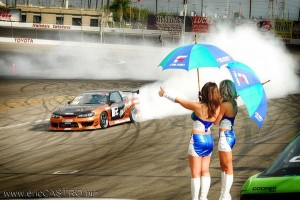 ach Labor Day weekend, NHRA racers and fans descend on Lucas Oil Raceway at Indianapolis for the biggest, oldest, richest drag race in the world. Get ready to meet your favorite race car driver and land an autograph! Check out the top-12 fuel cars on this year's NHRA Chevrolet Performance US Nationals Fanfest and Press Conference (August 28 – September 2). More details.
Top welterweight contenders Carlos Condit and Martin Kampmann face off in the Ultimate Fighting Championship (UFC) (August 28) here in Indianapolis! Plus lightweights Donald "Cowboy" Cerrone vs. Rafael Dos Anjos, Sara mcMann vs. Sarah Kaufman for the women's bantamweight title,Ultimate Fighter Team Jones vs. Team Sonnen, and more. Get your ticket here!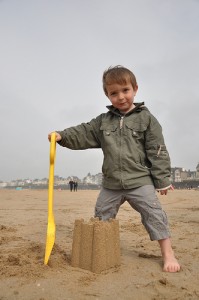 Let's not forget about kids! Indy has the best fun events for those under 4 feet tall! Fishers Park & Recreation will be hosting several camps that would surely satisfy your kids hunger for fun and games! Two popular camps: Little Tykes Summer Camp Fantasy Land (August 5-9) for kids ages 3-4; they'll have fun creating crafts and playing in fantasy land; and Adventure Club Beach Party (August 5-9) is for kid 7 – 10, various activities that will definitely keep them entertained would be like sand castle making, sea-shell craft making, water balloon fun and more!
These are just a FEW of the events and activities you can do in Indianapolis this month. Have fun managing your social calendar!
What other don't-miss events are on your calendar to end the summer with a bang? We'd love to know (and maybe snag an extra ticket too)!
---

About the Author
Kristie Smith
Kristie Smith is the founder and CEO of the Indy Homes Real Estate Team. She is a REALTOR, and is one of the most recognized and accomplished Indiana real estate agents. Ranked among Central Indiana's top 10 real estate teams, the Indy Homes Team specializes in relocating families moving to the Indy area, as well as Helping People on the Move locally in Indy.
---