Fill your calendar with Indianapolis fall festivals and events!
Posted by Kristie Smith on Monday, September 5, 2016 at 12:45 PM
By Kristie Smith / September 5, 2016
Comment
We love this time of year for many reasons (changing leaves, crisp air, pumpkin spice everything), but mostly because it brings with it a wide variety of Indianapolis fall festivals and events! Here are some of the Indy-area fun events we plan to check out this September. And tell us below: What Indianapolis fall festivals and events are on your must-do list?
Be sure to check back soon for our list of October fall festivals and Halloween-related events!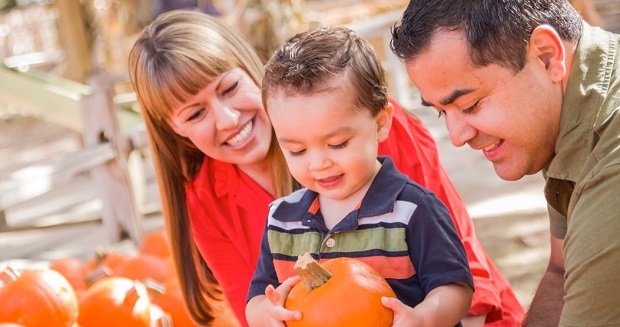 Penrod Arts Fair – Sept. 10
For 50 years now, Penrod has been billed "Indiana's Nicest Day," and we would have to agree! More than 300 artists' booths, six stages of entertainment, a large children's area and the Indiana Craft Beer Garden situated on the lovely grounds of the Indianapolis Museum of Art are planned for 2016.
More info: www.penrod.org
French Market – Sept. 10
Calling all francophiles! St. Joan of Arc's annual French Market dishes up French staples like escargot en croute, seafood crepes and pastries. Enjoy a glass or wine or two as you take in the live music and browse the artisan booths on the grounds of this Meridian-Kessler parish.
More info: www.sjoa.org/frenchmarket/
Herron-Morton Home Tour – Sept. 11
The historic Herron-Morton neighborhood, just north of downtown Indy, opens its doors for a tour of nine new and vintage homes. Get inspired by the amazingly diverse homes of Herron-Morton, enjoy a bit of the "porching" movement (Herron-Morton loves its vast porches) and experience great hospitality all along the tour's route.
More info: www.herronmortonhometour.com
Indy Irish Fest – Sept. 15-18
Immerse yourself in all things Irish during the annual Indy Irish Fest, held in Military Park in downtown Indy. Experience Irish step dancers and their fancy footwork, dance to both traditional and Celtic rock bands, run a mile in your kilt, watch border collies herd sheep, and much more!
More info: www.indyirishfest.com
Indy Jazz Fest – Sept. 15-24
Yep, we're jazzed about the Indy Jazz Fest, a celebration of Indy's jazz legacy. The festival includes 10 days of concerts, master classes and panel discussions in various locations around Indianapolis. Artists such as Norman Brown, Ravi Coltrane, Pat Martino, Russell Malone, and Chuck Loeb are performing, and various styles will be featured including smooth jazz, Dominican-Jazz and Afro-Caribbean music.
More info: www.indyjazzfest.net
Art Squared – Sept. 17
If you like art, you'll love Art Squared, which is actually three events in one in Indy's hip Fountain Square neighborhood: Fountain Square Art Fair, Masterpiece in a Day, and the Fountain Square Art Parade. Shop local Indiana artists and vendors, watch artists create masterpieces before your eyes (you can participate too!) and take in a parade like no other!
More info: www.facebook.com/events/186392138442673/
Carmel International Arts Festival – Sept. 24-25
This year's Carmel International Arts Festival, to be held in the Carmel Arts and Design District, features more than 130 juried artists exhibiting in watercolor, oil, jewelry, photography, wood, sculpture, pottery and more!
More info: www.carmelartsfestival.org
Circle City Classic – Sept. 24
The Circle City Classic celebrates educational achievement and raises funds for college scholarships while showcasing the spirit, energy and tradition of America's historically black colleges and universities. The weekend includes a spectacular parade, pep rally and battle of the bands, culminating in the Kentucky State and Central State football teams going head to head at Lucas Oil Stadium.
More info: www.circlecityclassic.com
---

About the Author
Kristie Smith
Kristie Smith is the founder and CEO of the Indy Homes Real Estate Team. She is a REALTOR, and is one of the most recognized and accomplished Indiana real estate agents. Ranked among Central Indiana's top 10 real estate teams, the Indy Homes Team specializes in relocating families moving to the Indy area, as well as Helping People on the Move locally in Indy.
---