Buying a home is cheaper than renting in 38 states!
Posted by Kristie Smith on Monday, October 1, 2018 at 1:59 PM
By Kristie Smith / October 1, 2018
Comment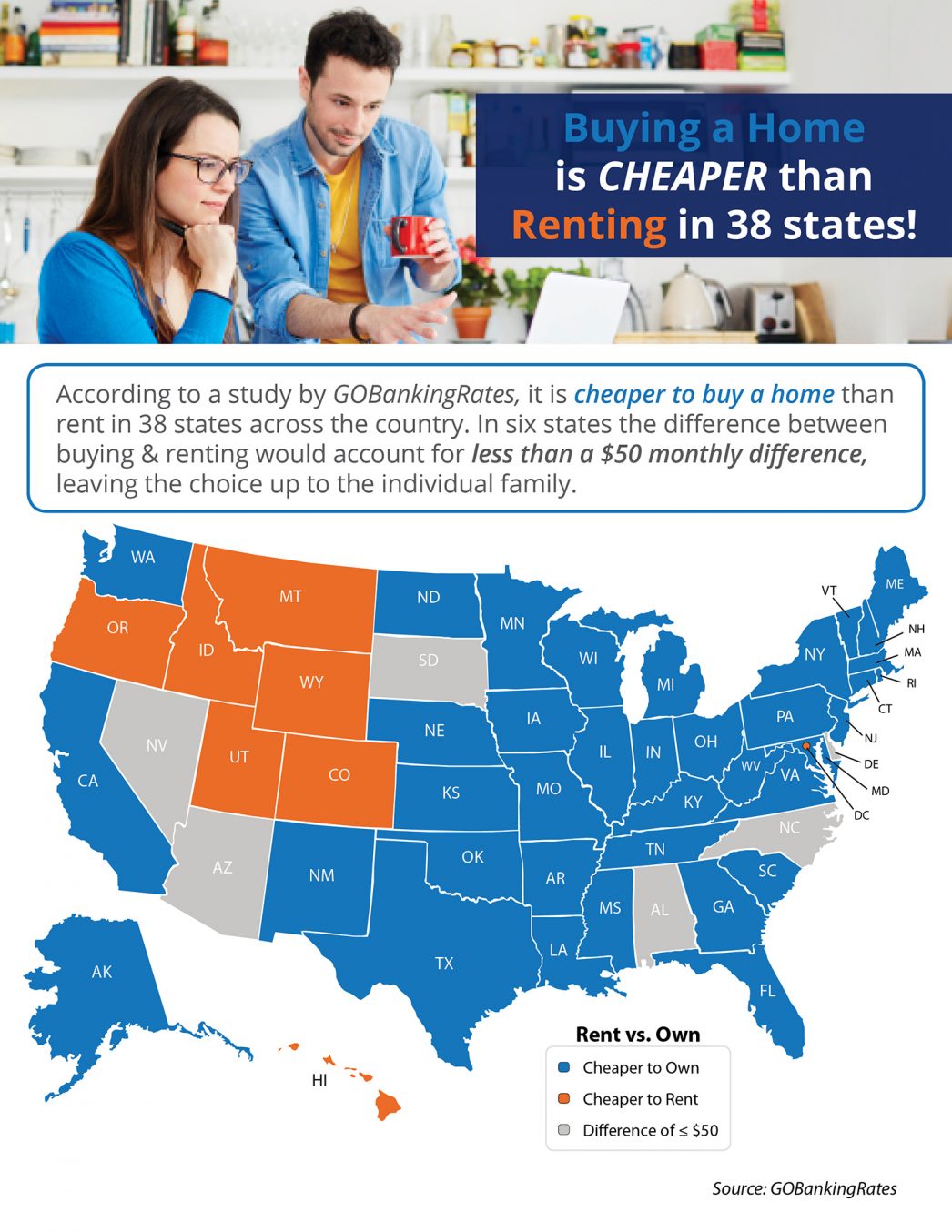 According to a study by GOBankingRates, it is cheaper to buy a home than rent in 38 states across the country.
In six states the difference between buying & renting would account for less than a $50 monthly difference, leaving the choice up to the individual family.
Nationwide, it is now 26.3% cheaper to buy.


---

About the Author
Kristie Smith
Kristie Smith is the founder and CEO of the Indy Homes Real Estate Team. She is a REALTOR, and is one of the most recognized and accomplished Indiana real estate agents. Ranked among Central Indiana's top 10 real estate teams, the Indy Homes Team specializes in relocating families moving to the Indy area, as well as Helping People on the Move locally in Indy.
---