The luxury shed: So much more than a "man-cave"
Posted by Kristie Smith on Sunday, May 1, 2016 at 6:22 PM
By Kristie Smith / May 1, 2016
Comment
I know what you're thinking: luxury shed? Sheds have historically been used as a place to store farm equipment, garden supplies, firewood, and seasonal sports equipment. Not so long ago, you would've been more likely to find a possum in a backyard shed than someone reading a novel on a rainy day! But you can forget the corrugated metal and plastic siding. Luxury homeowners today are recasting backyard sheds as a vessel for their dreams, built and decorated with the same attention to detail and quality of materials as the main household.
You call that a shed?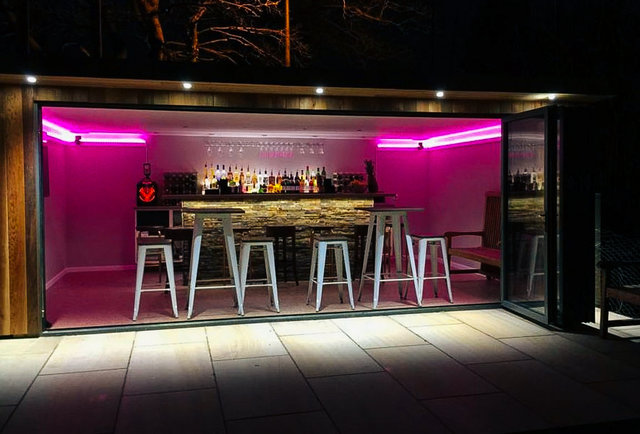 A "man cave" is a room in the house dedicated to a male head of the household—
essentially a no-girls-allowed clubhouse for adult men. The trend of tricked-out sheds really took flight when homeowners began moving these so-called "man caves" out of the house and into the outdoors. The women's equivalent, which some refer to as the "she-shed," is becoming increasingly popular.
In general, luxury sheds are designed to provide a private hideaway for working or relaxing. (Because sometimes being behind a locked door in the same house just isn't enough space!) Sheds also offer an opportunity for homeowners to attain the home of their dreams. If the existing floor plan doesn't have a room with adequate space or privacy for one of the homeowner's needs, a luxury shed can offer the perfect solution.
Some of the most popular uses for luxury sheds:
Cozy, private reading room complete with coffee maker
Gardening shed and greenhouse for growing things year-roundshed
Master bathroom expansion (if you want the bath to be really relaxing, put it in a different building)
Woodshop, workshop, or hobby space
Artist's studio for painters or sculptors
Recording studio
Backyard home office
Adult tree house (for the young at heart)
Backyard bar or cocktail lounge
Endless possibilities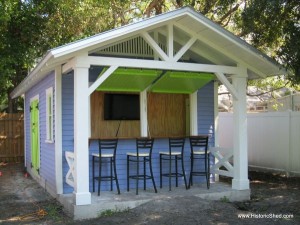 Sheds are a way to expand our clients' possible uses of a given space or piece of property. If you are a client looking for something with a more wooded lot, why not a luxury shed in a secluded wooded corner of the property? If an existing luxury home doesn't have the right space for a bar and lounge, a private office, a craft space, or a recording studio—why not add a luxury shed? The endless possibilities afforded by luxury sheds.
The best part? They are affordable, comfortable, and customizable. Because of their small footprint, sheds can be built virtually anywhere and erected in a matter of days.
---

About the Author
Kristie Smith
Kristie Smith is the founder and CEO of the Indy Homes Real Estate Team. She is a REALTOR, and is one of the most recognized and accomplished Indiana real estate agents. Ranked among Central Indiana's top 10 real estate teams, the Indy Homes Team specializes in relocating families moving to the Indy area, as well as Helping People on the Move locally in Indy.
---