Indianapolis is a seller's market and your home is in demand!
Posted by Kristie Smith on Monday, February 27, 2017 at 6:37 PM
By Kristie Smith / February 27, 2017
Comment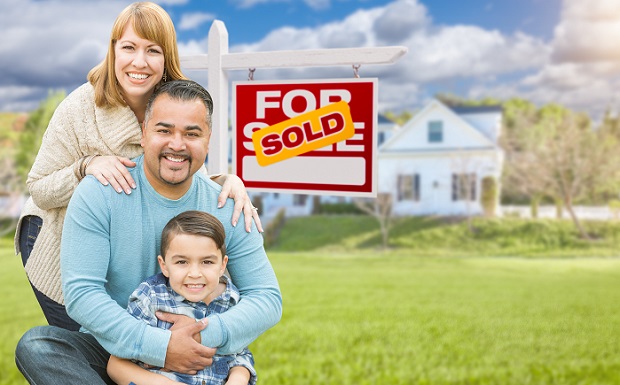 If you're a homeowner who's been thinking about selling, NOW is the time! Demand for homes is high, and the Indianapolis real estate inventory is sparse—which means you're in a good position to sell your home for a nice price. In this seller's market it's not uncommon for desirable homes to get multiple bids!
Our buyer agent Amy is busy with many buyers who are seriously looking. If you own a home like one of those described and you've been on the fence about selling, consider this your call to action! You may not even have to go through the hassle of putting your home on the market—call Amy at (317) 815-4450 and she'll bring her buyers!
What our buyers are looking for
ZIONSVILLE/WEST CARMEL under $280K: Smaller home or townhome built in 2010 or newer; hardwood floors throughout the main floor.
ZIONSVILLE/WEST CARMEL under $450K: 4-plus bedrooms with finished basement and nice lot—at least .30 acre but prefer 0.5 acre.
ZIONSVILLE/CARMEL up to $800K: Great custom home with 4-plus bedrooms.
ZIONSVILLE VILLAGE under $700K: Cute and move-in ready!
CARMEL under $250K: Amy has three buyers looking for nice homes in this price range.
CARMEL under $325K: 4-bedroom with basement, Clay Middle School.
CARMEL up to $800K: 2-bed/2-bath ranch OR home with master on main and possibility of installing elevator.
DOWNTOWN/BROAD RIPPLE AREA under $300K: House or condo that's at least 1700 square feet and move-in ready.
DOWNTOWN under $400K: Condo.
MERIDIAN KESSLER or BUTLER TARKINGTON under $900K: 4-5 bedrooms, great private lot. Buyer doesn't mind if house needs work.
PIKE TOWNSHIP under $225K: 4-bedroom home in any neighborhood off Reed Road.
BROWNSBURG under $225K: Nice 3-plus bedroom home in an established neighborhood.
Wonder what your home is currently valued at? Get a quick, easy estimate at indycuriosity.com.
---

About the Author
Kristie Smith
Kristie Smith is the founder and CEO of the Indy Homes Real Estate Team. She is a REALTOR, and is one of the most recognized and accomplished Indiana real estate agents. Ranked among Central Indiana's top 10 real estate teams, the Indy Homes Team specializes in relocating families moving to the Indy area, as well as Helping People on the Move locally in Indy.
---