Indianapolis, you nailed it!
Posted by Kristie Smith on Wednesday, February 22, 2012 at 6:14 PM
By Kristie Smith / February 22, 2012
1 Comment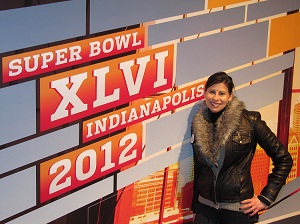 And I can say that completely without bias, since the country's media and the 150,000 visitors that descended on the city for Super Bowl XLVI agree. Just a few raving headlines from various media:
And the kudos go on and on—for our walkable downtown with its great restaurants and bars, for the incredibly fun and festive Super Bowl Village and, of course, for our storied Hoosier Hospitality.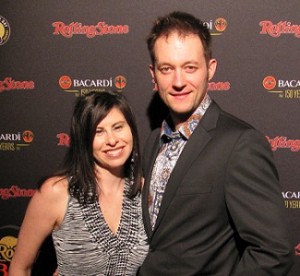 My Super Bowl week consisted of a flurry of activity—starting with coordinating rental agreements for 15 clients' homes and renting out my own home (I had sooo hoped that Madonna would rent it—I even tweeted her some pics!). Throughout the week, I also took in several of the outdoor concerts at the Super Bowl Village, did the NFL experience, shopped at The Huddle and attended the Jeff Saturday fundraiser/dance party at the Skyline Club. Time seemed to fly by at Saturday's Rolling Stone party with its Miami-like scene. LMFAO, Cobra Starship and Gym Class Heroes performed, and it was so awesome to rub elbows with so many sports and Hollywood celebrities!
What incredible memories! I was so proud to see my adopted hometown put its best foot forward and for others to recognize its unsung charms. Now the rest of the country knows what makes our city so SUPER!
---

About the Author
Kristie Smith
Kristie Smith is the founder and CEO of the Indy Homes Real Estate Team. She is a REALTOR, and is one of the most recognized and accomplished Indiana real estate agents. Ranked among Central Indiana's top 10 real estate teams, the Indy Homes Team specializes in relocating families moving to the Indy area, as well as Helping People on the Move locally in Indy.
---