IndyHomes creative writing contest!
Posted by Kristie Smith on Friday, May 10, 2019 at 2:05 PM
By Kristie Smith / May 10, 2019
Comment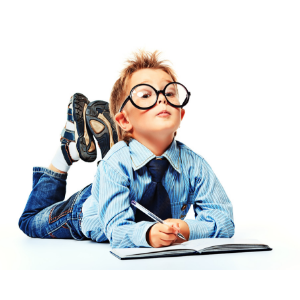 With writing icons like Kurt Vonnegut (Slaughterhouse-Five) and John Green (The Fault in Our Stars) hailing from Indianapolis, writing has long been an important part of this city's cultural history. Here at Indy Homes, we want to seek out Indy's next great writer by kicking off the summer with our own CREATIVE WRITING CONTEST! For the first time ever, we at Indy Homes are accepting short story submissions from children ages 14 and younger.
The topic for this contest is: What happens in your home after dark? Can you depict the world's most epic slumber party? Can you imagine a scenario where late-night snacking goes wrong? Feel free to tell a personal story or make one up! Wherever the pen leads you, follow! Whatever mysterious or joyous happenings might occur in the confines of your imagination or in real life, we want to read about it.
We are seeking out the most creative and captivating story we can find, so grab a pen and get creative Indy writers!
WINNERS will have their story published on our website, IndyHomes.com for the entire Indianapolis community to see!
Guidelines:
Please keep stories between 1200-1800 words, double-spaced.
Nonfiction & fiction will be judged together
Ages 14 and younger
Font: Times New Roman, 12 pt.
Please provide name, date, age, in top left-hand corner and page numbers in bottom right-hand corner
Don't forget to title your story!
Deadline: June 30, 2019
Winners will be announced on July 12, 2019.

Please send all submissions to Indy Homes Marketing Specialist Samantha Tkac at stkac@indyhomes.com
If you have an artist in the family that you want to support, please remember to check out all of the ecclectic events happening in Carmel Arts & Design district on our Carmel events calendar, which offers great refuges for budding arts, such as the Hamilton County Artists' Association Kids Art Camp!