Carmel's hot new neighborhood: Jackson's Grant on Williams Creek
Posted by Kristie Smith on Wednesday, January 31, 2018 at 4:40 PM
By Kristie Smith / January 31, 2018
1 Comment
Steeped in history and imbued with natural beauty and classic architecture, Jackson's Grant on Williams Creek is one of Carmel's newest and hottest neighborhood developments. Nestled between Spring Mill Road and Clay Center Road just north of 116th Street, Jackson's Grant is what the name implies—land personally granted from President Andrew Jackson to a long-ago Indiana settler. Once home to a horse farm, the land has been well-preserved through the years. As it begins a new chapter, the developers of Jackson's Grant, Republic Development, are dedicated to preserving the land's pristine beauty and have designed the neighborhood around native tree stands, rolling hills, a 13-acre arboretum and Williams Creek, which bisects Jackson's Grant into halves.
View Jackson's Grant homes for sale >>
Housing options for your lifestyle
Jackson's Grant comprises seven neighborhood enclaves, each with its own character, price points and building timeframe. Home buyers will find family homes, secluded estate lots, maintenance-free townhomes and even a Euro village that features brick or stone driveways and wrought iron gates. Architectural styles throughout Jackson's Grant vary from Craftsman to French Eclectic to Greek Revival and were inspired by the types of homes often found in historic Central Indiana neighborhoods. Architectural standards have been carefully planned to exacting criteria and will be strictly enforced by a review board to preserve the character of Jackson's Grant.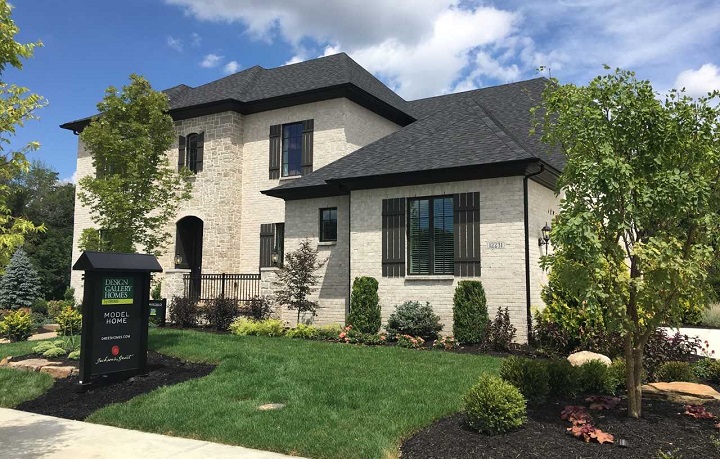 Fully built spec homes are currently available, or home buyers can choose their own lot and builder (from a select list) to build a home customized to their tastes and specifications.
The unique amenities of Jackson's Grant
With a system of walking trails connecting all the neighborhoods, nature is seamlessly woven into the Jackson's Grant lifestyle. Trails meander through the Williams Creek Nature Preserve, Flat Woods Arboretum and the community gardens. Observation points, rest stations, and natural common areas dot the way.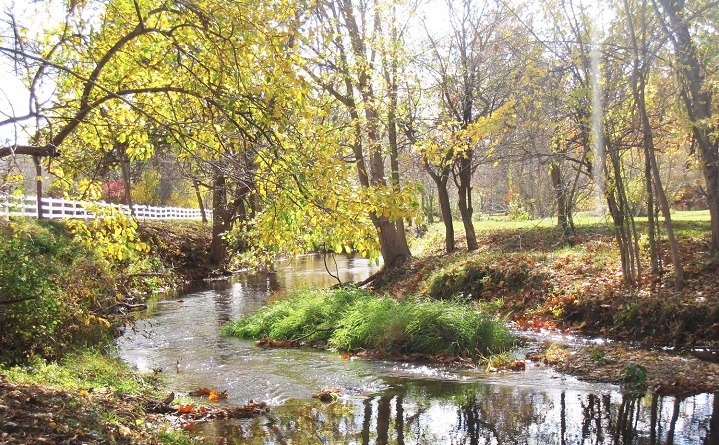 The Jackson's Grant Community & Recreation Center, currently under construction and scheduled to be completed Summer 2018, will bring neighbors together for fellowship, fitness and fun. Inside, the center will feature a gathering room complete with fireplace, bar and kitchen, a fully equipped fitness center and a large deck overlooking Williams Creek Nature Preserve and the aquatics center, which includes three pools. Other outdoor amenities include a tennis court, playground, firepit and play fields.
The developers of Jackson's Grant envision a tight-knit and social neighborhood, and with the help of local architect Gary Nance are preserving and repurposing the historic Hobby Horse barn as an adults-only activity center where residents can connect and make new friends. In addition to indoor and outdoor gathering spaces, the barn will feature multiuse workshops where residents can hone their skills in woodworking, crafting and gardening. Such a unique feature!
Learn more about owning a luxury home in Jackson's Grant
Want to learn more about living in Jackson's Grant? At Indy Homes, we're well-versed in the process of building a luxury custom home and can help you select a builder and negotiate for the best deal. And of course, we can also help you find the perfect home from those that are close to completion or move-in ready.
Let's tour Jackson's Grant's model homes together! Contact us at (317) 815-4450.
READ: 5 good reasons to hire a REALTOR when building your home
---

About the Author
Kristie Smith
Kristie Smith is the founder and CEO of the Indy Homes Real Estate Team. She is a REALTOR, and is one of the most recognized and accomplished Indiana real estate agents. Ranked among Central Indiana's top 10 real estate teams, the Indy Homes Team specializes in relocating families moving to the Indy area, as well as Helping People on the Move locally in Indy.
---