Kristie Smith wins Leukemia Society Woman of the Year fundraising campaign
Posted by Kristie Smith on Friday, June 3, 2011 at 8:59 AM
By Kristie Smith / June 3, 2011
Comment
This past February, my friend Larry Mitsch asked me to be a candidate
for the "Man & Woman of the Year" campaign in Indianapolis. This
campaign is one of the many ways that the Leukemia and Lymphoma
Society (LLS) raises money. Each year, in cities across the country,
dynamic and passionate individuals engage in a spirited competition
to earn The Leukemia & Lymphoma Society's "Man & Woman of the
Year" titles by raising funds for blood cancer research. The candidates
compete in honor of children who are local blood cancer survivors, the
Boy & Girl of the Year. Every dollar raised is tallied and an award is
granted to the man and woman with the most dollars raised at the end
of only nine weeks.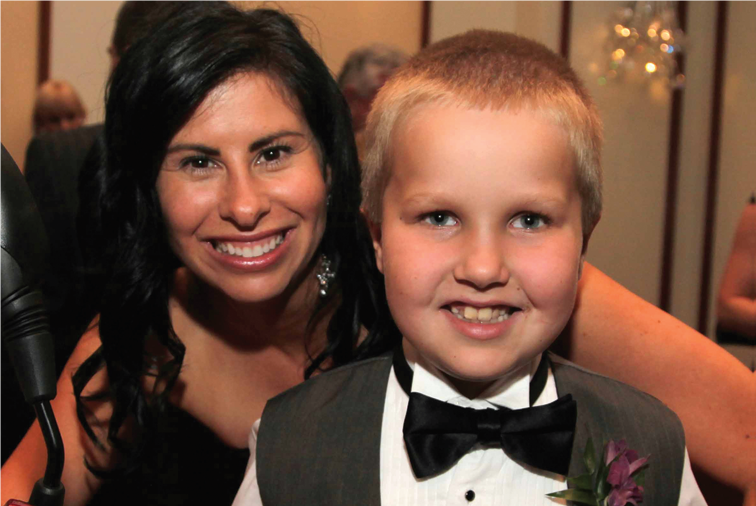 When Larry (an LLS board member) approached me with this opportunity, I was
hesitant and gave every excuse in the book to say no: "I've never raised money
before;" "It's the busy season at work;" "I am not personally connected to this
disease;" and on and on. However, I believe that being a great friend is also to
support causes and passions that are true to them. So, with Larry's help (and a
full team that I organized), I jumped off of the fund raising cliff and started
asking EVERYONE for money. I am sure that if you are a friend of mine, you
became very sick of my requests for money, enticements to buy a cookbook, and
pleas to buy tickets to The Gala.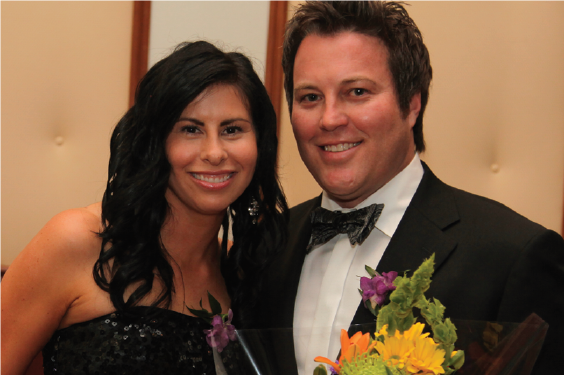 In the end, Scott Shepherd and I did win Man & Woman of the Year! It was such
an exciting night in May at The Gala when my name was announced. Giving
an acceptance speech was a bit nerve racking; overall the night was one that I
will always remember.