Celebrate May with Indianapolis 500 events and more!
Posted by Kristie Smith on Wednesday, April 19, 2017 at 5:01 PM
By Kristie Smith / April 19, 2017
Comment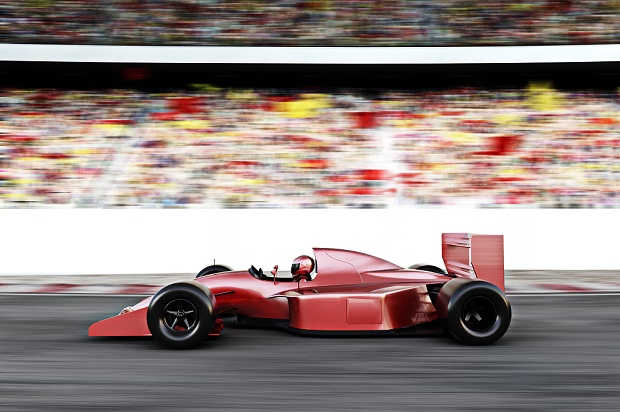 May in Indy… it's hard to resist. As the sun shines down its springy warmth, the city becomes festooned with not only new flora, but black and white checkerboards as well. Drive through a neighborhood or two—we bet you'll see at least a few friendly "Welcome Race Fans!" signs hanging from front porches. We love it—the tradition, pageantry and Hoosier hospitality that envelope the Indianapolis 500 make the month of May so special here. Whether you're an avid race fan or not, it's hard to not get caught up in the festivities! And lest we forget… there are other fun things going on in the city, too! Here are our picks for an aMAYzing month in Indy.
All Month: Indianapolis Indians Baseball
Let me root, root, root for the home team; if they don't win it's a shame! Right, Indianapolis Indians fans? Join in the great American pastime at Victory Field this month and all summer through September. Details >>
May 5: Grand Opening of the Biergarten at the Rathskeller
The reopening of the Rathskeller's Biergarten serves as an unofficial kickoff for summer, with the much beloved Polka Boy providing their special form of music and entertainment. Details >>
May 6: 500 Festival Mini-Marathon
Whether you compete or cheer from the sidelines, this premiere half-marathon is a much-anticipated event every year. This year marks the 41st Mini Marathon, and of course, features a lap around the famous Indianapolis Motor Speedway. Details >>
May 12-21: IndyFringe OnyxFest
An IndyFringe festival, OnyxFest celebrates and is dedicated to the stories of African American playwrights. Now in its sixth year, OnxyFest is striving to become a festival that "informs its viewers of the human condition and its power to heal." Details >>
May 13: Virginia Avenue Folk Fest
Ten thousand attendees are expected for the third annual Virginia Avenue Folk Fest, which will feature 100 bands playing 13 stages all along Virginia Ave. This year, the festival will benefit Southeast Community Services, which works "to serve, strengthen and support our neighbors in southeast Indianapolis." Free admission, and all ages welcome. Details >>
May 13: 500 Festival Rookie Run
If your kid dreams of someday running the Mini-Marathon, he or she can get a taste for what that's like by participating in the 500 Festival Rookie Run! All kids ages 3-10 are invited to join in, and they'll receive a goodie bag, a runners bib with the number 1, and a finisher's medal. After your kids are done running, head over to Kids' Day! Details >>
May 13: 500 Festival Kids' Day
This is the largest free outdoor festival for kids in Indiana, and the organizers go all out to make sure the kids in attendance and their families have a fantastic time! Kids can meet local mascots, race mini cars, bounce in giant inflatables, get free kids haircuts by Great Clips, make sashes with the 500 Festival Princesses and so much more! Details >>
May 15: Opening Day for the 2017 Indianapolis 500
Ladies and gentlemen, start your engines! The Indianapolis Motor Speedway roars to life on May 15 as practice for the 101st running of the Indianapolis 500 begins! Details >>
May 19: Bike to Work Day
You don't have to be an avid cyclist to pedal to work, and it may be easier than you think! Break out your bike and helmet and try an alternative commute. You can even join a bike train if you want a group to cycle with. The city will mark the occasion with remarks and light refreshments in the City Market East Plaza from 7 – 9 a.m. Details >>
May 20: Rainbow 5K Run/Walk
Organized by Circle City Pride, this sixth annual event will benefit Indiana Youth Group's "The Power of Safe" capital campaign. IYG is a not-for-profit that creates safe spaces, provides wellness programming, and educates LGBTQ youth and the community. Details >>
May 20-21: 47th Annual Broad Ripple Art Fair
This juried art fair, now in its 47th year, will feature fine art and crafts from more than 225 artists and artisans, live music, gourmet food and drink, and fun activities for the kids. Find that perfect, one-of-kind piece to enliven your living space, or just enjoy the browse and atmosphere. Details >>
May 21: Pole Day Qualifications for the 2017 Indianapolis 500
Who will earn the coveted pole position for 101st running of the 500? Come out to the track and see! Details >>
May 26: Indianapolis 500 Memorial Service
In the midst of the Indianapolis 500 celebrations happening during the Memorial Day weekend, the 500 Festival has carved out time to remember the Indiana men and women who died while serving our country in the armed forces. This solemn event takes place at the Indiana War Memorial and Museum. Details >>
May 26: Carb Day and Steve Miller Band Concert
Excitement is sure to run high as the 2017 Indianapolis 500 weekend kicks off with Carb Day at the Indianapolis Motor Speedway. Rock and Roll Hall of Fame inductee Steve Miller and his band headline the Carb Day concert, with the Barenaked Ladies opening. The concert is free with Carb Day admission. Details >>
May 27: Firestone Legends Day with Keith Urban
The 500 celebration continues with Firestone Legends Day, featuring country rocker Keith Urban! Details >>
May 27: Indianapolis 500 Parade
More than 300,000 spectators will line the streets of downtown Indianapolis to witness one of the nation's premier parades. And it will be an amazing spectacle with floats, balloons, bands and the 33 starting drivers leading the way. Eva Mozes Kor, a survivor of the Holocaust and forgiveness advocate based in Terre Haute, will serve as the parade's grand marshall. Details >>
May 27: 500 Festival Snakepit Ball
The theme of race weekend's most exclusive party is the "Art of the Race." Expect an interesting combination of art and racing at the ball, as well as an eclectic mix of local and national celebrities and business and civic leaders. The event is black tie optional, but guests are encouraged to make an artistic statement. Be bold and colorful, or don your most creative black and white. The X Ambassadors headline the night's entertainment. Details >>
May 28: Indianapolis 500
It's the day racing fans worldwide have been waiting for all year—the Greatest Spectacle in Racing! Details >>