Moving to Indy: What is the best Internet and cable provider?
Posted by Kristie Smith on Saturday, January 17, 2015 at 4:06 PM
By Kristie Smith / January 17, 2015
1 Comment
People moving to another city like Indianapolis usually do not know which provider offers the best Internet or cable service. It might not be the first thing you think of when moving, but it should definitely be one of the things you check ahead of time before moving to your new home.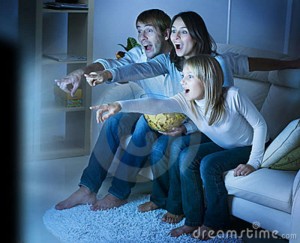 Just like cellphone providers, people's needs are different, and they might require a different provider. Searching the Internet, I found this website called HighSpeedInternet.com, which is actually pretty helpful. The website offers a compilation of Internet/cable provider reviews by Indy residents. So far, based on what I see in the graph in the website the top 3 choices would be AT&T Mobility LLC with the highest ranking; the only downside to it is that they only offer high speed internet and no cable. Next place goes to Comcast Xfinity, which offers high speed internet and cable TV; third place is a tie between Internet Communications Inc.—it also offers only high speed Internet—and AT&T Uverse, which offers high speed DSL connection, home phone and cable in a bundle.
If you are not interested in getting an Internet connection, Indianapolis also has companies that offer only cable. The most recommended cable TV providers in Indianapolis are Direct TV and Brighthouse.
Another thing to keep in mind is that in some areas, you can only get a particular cable/Internet provider. I found a website that offers to help you decide which Internet/cable TV provider is suitable for your area. It also offers advance installation so when you move, you already have internet/cable TV setup in your new home! Visit the website for more information.
I personally use Comcast as my cable and Internet provider. So far, I'm really happy with their service and have not yet experienced that much trouble. With my job, speedy Internet is very important because it's one of the ways I stay connected with my clients. That's why I stick with the best service I know.
With all things said, I really do suggest that you do your own homework. Call all of the service providers listed above and ask them if they are available in the area you are moving to and start comparing plans and prices. It's better to be ready, so when you finally move to Indianapolis it's one less thing you need to worry about!
Have you picked your Indianapolis Internet/cable TV provider yet? Do you have any recommendations or advice you want to share with people about to move to Indianapolis? Feel free to share! Leave a comment below and I know someone will be really thankful for it.
---

About the Author
Kristie Smith
Kristie Smith is the founder and CEO of the Indy Homes Real Estate Team. She is a REALTOR, and is one of the most recognized and accomplished Indiana real estate agents. Ranked among Central Indiana's top 10 real estate teams, the Indy Homes Team specializes in relocating families moving to the Indy area, as well as Helping People on the Move locally in Indy.
---