New beginnings in Zionsville
Posted by Kristie Smith on Tuesday, October 10, 2017 at 8:04 PM
By Kristie Smith / October 10, 2017
Comment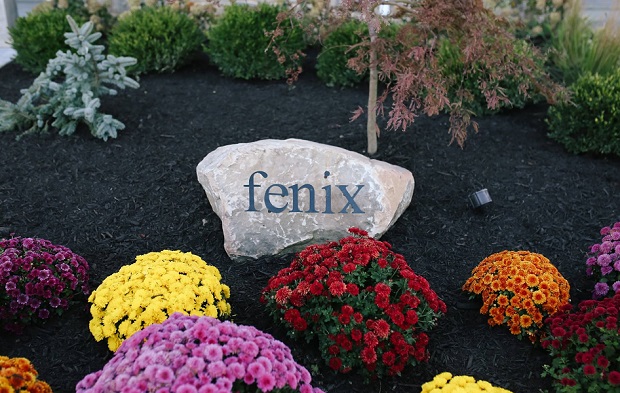 We officially closed and moved into our new Zionsville home at the end of June! It has been a long two years since our house fire, and it feels inexplicable to have reached this milestone! So many feelings flood my heart—pure joy, bittersweetness, serenity, hope and gratitude.
My husband AJ and I christened the new house "Fenix"—meaning "reborn from the ashes." Perfect, right? And we have been busy creating new memories here. Some of my favorites so far: hosting family over the long Fourth of July weekend, helping our baby niece with her bath in our brand-new kitchen sink (Auntie Kristie thinks she is THE CUTEST NIECE EVER), planting hundreds of hosta starts from my in-laws' yard, relaxing in the summer sun at our pool, and our BLOWOUT housewarming party at the end of September.
The charms of living in Zionsville
It's been fun too, getting into the groove of small-town life. Our new neighbors have been so welcoming, and we even received a bottle of bubbly the day we moved in. We haven't wasted any time exploring the best that our new community has to offer. I shopped the farmers market every Saturday this summer, regularly walk to the Village for errands or dining, and we celebrated Independence Day at Lions Park with just about every other Zionsville resident! AJ is loving his long bike rides on the country roads and is itching to get a dog. The baristas at the 116th and Michigan Starbucks know me by name now (I stop there for my caffeine fix every morning!), and it's a short commute to our church. Business-wise, it's wonderful being close to all my Zionsville listings! So, all in all, life is GOOD.
Gratitude for a new chapter and wonderful people
On our closing day, I decided that I would no longer let our house fire define my life, and it has truly been refreshing to begin a new chapter. While to this day we miss some of our possessions—those that meant home, those that held fond memories, and those that are irreplaceable—like wedding photos—we learned and grew so much from this experience. As stressful and as sad as it was, we found renewed love and trust in each other, gratitude for our memories, and a new realization of what truly is important in life.
You—my family, friends and clients—are a huge part of what is important to me! Thank you to all of you who have wished us well with our new beginning, and to those who have supported us throughout our journey. We appreciate it so much from the depths of our hearts!
---

About the Author
Kristie Smith
Kristie Smith is the founder and CEO of the Indy Homes Real Estate Team. She is a REALTOR, and is one of the most recognized and accomplished Indiana real estate agents. Ranked among Central Indiana's top 10 real estate teams, the Indy Homes Team specializes in relocating families moving to the Indy area, as well as Helping People on the Move locally in Indy.
---