New Residents, We'll Help You Find the Perfect Home!
Posted by Kristie Smith on Sunday, March 22, 2020 at 10:28 PM
By Kristie Smith / March 22, 2020
Comment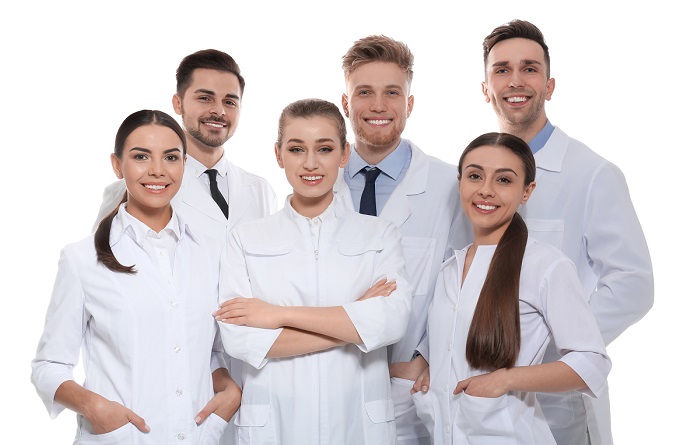 Congratulations to all fourth-year medical students around the country who celebrated Match Day on Friday March 20th! Hopefully your Match celebration parties will be rescheduled so that you can celebrate in-style versus sequestered inside your homes.
You must be so excited to begin the next phase of your medical training. For those of you who matched in Indianapolis residency programs, whether at IU School of Medicine, Ascension St. Vincent, Marian University or Community Health Network, we are personally thrilled for you. Many years ago my anesthesiologist husband AJ matched with IU School of Medicine (transitional year at St. Vincent) here in Indy, and I still remember how excited we were to be moving to Indianapolis!
Our real estate team has assisted many newly minted residents relocate to Indianapolis and find the perfect residency home. Our vast knowledge of Indianapolis as well as our background in the medical field (Amy McIntyre, our lead buyer's specialist, was a nurse in her former career) enable us to guide residents to the neighborhoods and homes that fit their special needs. (If you'll be new to the Indianapolis area, you might want to brush up on Indy jargon so you can speak like a local. And learn more about your new city in our Why Indianapolis section.)
Our team is Indy's leading real estate agent working with the physician and medical resident community! Led by REALTOR, Kristie Smith, she is married to a local physician and has helped over 100 medical residents move!
Our team's familiarity with Indianapolis and the popular resident-dominated neighborhoods ensures that you will live in the most desired areas – surrounded by many of your friends and peers.
Kristie's relationships with Indianapolis' top private bankers guarantees that you will work with professionals who are familiar with physician lending – and that you get the best rates.
As relocation director for Keller Williams Realty, Kristie and her team has moved over 1000 people to Indy. She even handles the relocations for several top Indinapolis companies – managing the relocation of their new employees and executives to Indianapolis.
Kristie is the REALTOR® most recommended by residency coordinators, physicians and past residents.
Our team has earned the 2009-2019 Super Service Award from Angie's List (based on client feedback and reviews). Less than four percent of the companies on Angie's List received the award!
Need to sell your current home? Kristie often has immediate buyers for residents who sell! By using Kristie to sell, you'll have access to her large network of incoming buyers – an extra way to ensure that your home sells quickly!! Contact her for a listing consultation right away so that she can effectively market your home to her many clients.
Don't wait! Visit our search page to research homes currently on the market and to learn more about Indianapolis and relocation. The entire Indy Homes Real Estate Team looks forward to working with you!
If you've been matched to a program in another state, we can help you out, too. Let us refer you to a great resident-dominant REALTOR who specializes in residents and adheres to the same level of quality service that we do.
Let us know how we can help you. No question is too insignificant. Feel free to reach out to us at (317) 313-3200 or send us a message via our contact form.
---

About the Author
Kristie Smith
Kristie Smith is the founder and CEO of the Indy Homes Real Estate Team. She is a REALTOR, and is one of the most recognized and accomplished Indiana real estate agents. Ranked among Central Indiana's top 10 real estate teams, the Indy Homes Team specializes in relocating families moving to the Indy area, as well as Helping People on the Move locally in Indy.
---