New Thanksgiving traditions
Posted by Kristie Smith on Monday, November 6, 2017 at 5:50 PM
By Kristie Smith / November 6, 2017
Comment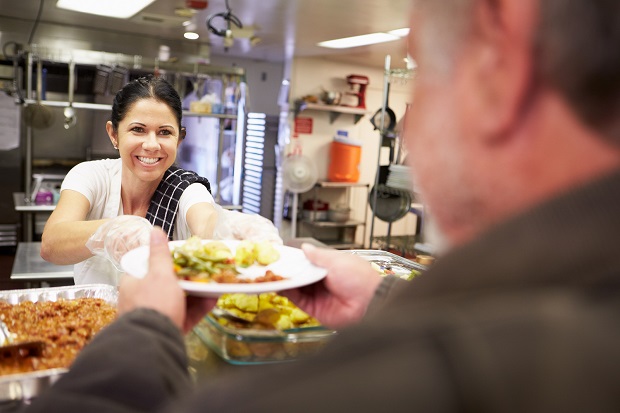 Do you and your loved ones have special traditions for the Thanksgiving holiday beyond watching football, stuffing yourself and taking an afternoon nap? If you're looking to shake up your routine or add more meaning to the holiday, all these activities in and around Indianapolis are good for the heart! Start a new Thanksgiving tradition!
Learn to cook something new
For many people, Thanksgiving is an intimidating holiday to cook for. Try a cooking class to enhance your skills, learn new recipes and enjoy the camaraderie and support of those in the same boat!
Indy's Kitchen - Indy chef Jenny Fox offers a Thanksgiving cooking class that teaches you everything you need to know to cook the best Thanksgiving dinner. You'll get some tips on how to relieve some of the stress from cooking for the big day too!
Date and time: Nov. 9, 6:30 p.m.
Location: Indy's Kitchen, 2442 Central Avenue, Indianapolis
Cost: $35
Register >>
Sur la Table - Learn to cook a modern Thanksgiving meal at Sur la Table in Carmel! Work alongside classmates to make approved recipes from Bon Appetit, with tips and techniques to help you cook with confidence.
Dates and times: Nov. 10, 11 a.m.; Nov. 18, 9 a.m.; Nov. 19, 4 p.m.
Location: Sur la Table, 14400 Clay Terrace Blvd, Suite 100, Carmel
Cost: $79
Register >>
Chef JJ's Back Yard - We would recommend our friend Chef JJ's Hands-on Gobble Gobble class, but it's already sold out. Watch for it next year!
Volunteer to serve others
On a day that is dedicated to giving thanks and expressing gratitude, spending some time serving others who are less fortunate seems like a natural way to celebrate the holiday. Here are a few Indianapolis organizations that are looking for volunteers on and around Thanksgiving.
Mozel Sanders Annual Thanksgiving Dinner "Feed The Hungry" event: This is the largest day of feeding for Indianapolis, and the Mozel Sanders Foundation couldn't accomplish it without the help of its volunteers.
Good Samaritan Network Thanksgiving food distribution and prep: Good Samaritan Network, a collaborative of nonprofits in Hamilton County, distributes food baskets to Hamilton County families in need so they can enjoy a bountiful Thanksgiving meal.
Zionsville Food Pantry Thanksgiving food distribution: The Zionsville Food Pantry helps approximately 125 families in Boone County every week, and distributes food before the holiday to ensure all have a nice Thanksgiving meal.
Meals on Wheels: Active in Central Indiana for 46 years, Meals on Wheels delivers more than 500 meals every day to seniors, and those who are disabled and chronically ill. A special Thanksgiving meal is delivered on Thanksgiving Day and Black Friday.
Run or walk for a good cause… and to burn calories
Gather your friends and family and join in on a fun run/walk Thanksgiving morning. You'll be raising money for a good cause while burning enough calories to justify that extra slice of pumpkin pie!
Gobble Gallop (Avon)
Drumstick Dash (Broad Ripple)
Bolt for the Heart (Carmel)
Wishbone 5K (Fishers)
Z Gravy Chase (Zionsville)
Whatever you decide to do to celebrate Thanksgiving, we wish you a very happy holiday full of love and gratitude!
Do you have a Thanksgiving tradition that you love? Tell us in the comments!
---

About the Author
Kristie Smith
Kristie Smith is the founder and CEO of the Indy Homes Real Estate Team. She is a REALTOR, and is one of the most recognized and accomplished Indiana real estate agents. Ranked among Central Indiana's top 10 real estate teams, the Indy Homes Team specializes in relocating families moving to the Indy area, as well as Helping People on the Move locally in Indy.
---