Now open: Carmel's Cake Bake Shop
Posted by Kristie Smith on Monday, July 8, 2019 at 8:18 AM
By Kristie Smith / July 8, 2019
Comment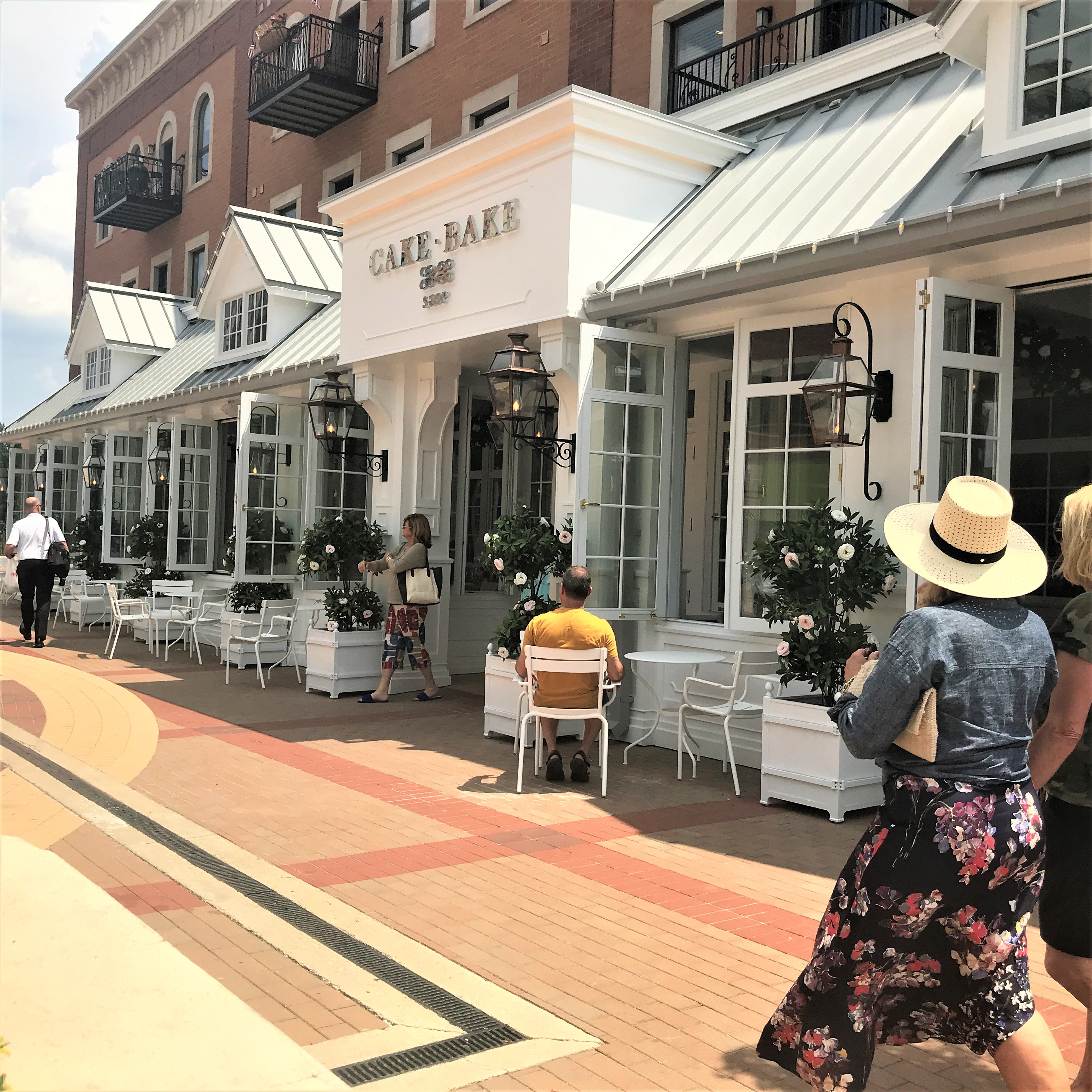 Think: Parisian mornings and storybook castles; shooting stars and royal weddings. These fantasies lie at the heart of Gwendolyn Roger's new location of the Cake Bake Shop in Carmel City Center. The restaurant inspires whimsy long before the first bite of cake. In a display case outside, guests are greeted by a life-size unicorn and a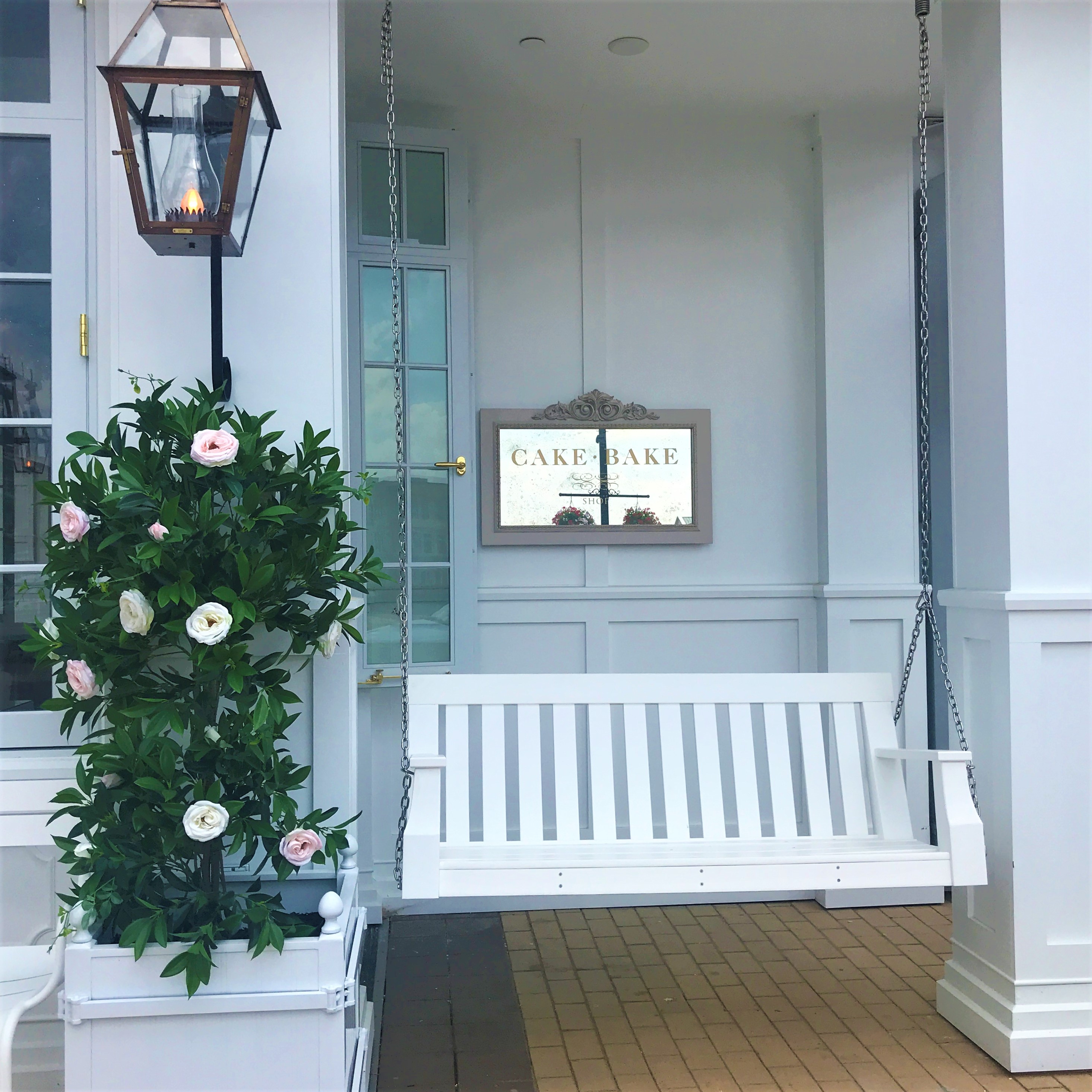 rotating crystal air balloon. Beside the display is a beckoning porch swing that serves as the perfect respite after a rich slice of chocolate ganache cake on a hot summer night.
Carmel's new Cake Bake opened on July 1st on the cul-de-sac of Carmel City Center. The new shop provides an additional eating option in the shopping district, alongside Matt the Miller's Tavern, divvy, Eggshell Bistro and Hubbard and Cravens. This second location of the Indianapolis-based Cake Bake Shop reaches new heights in both size and menu. In comparison to Broad Ripple's 36 seats, the Carmel location boasts 154 seats, and has a full bar in combination with the restaurant and bakery. It will also be offering tasty brunch treats.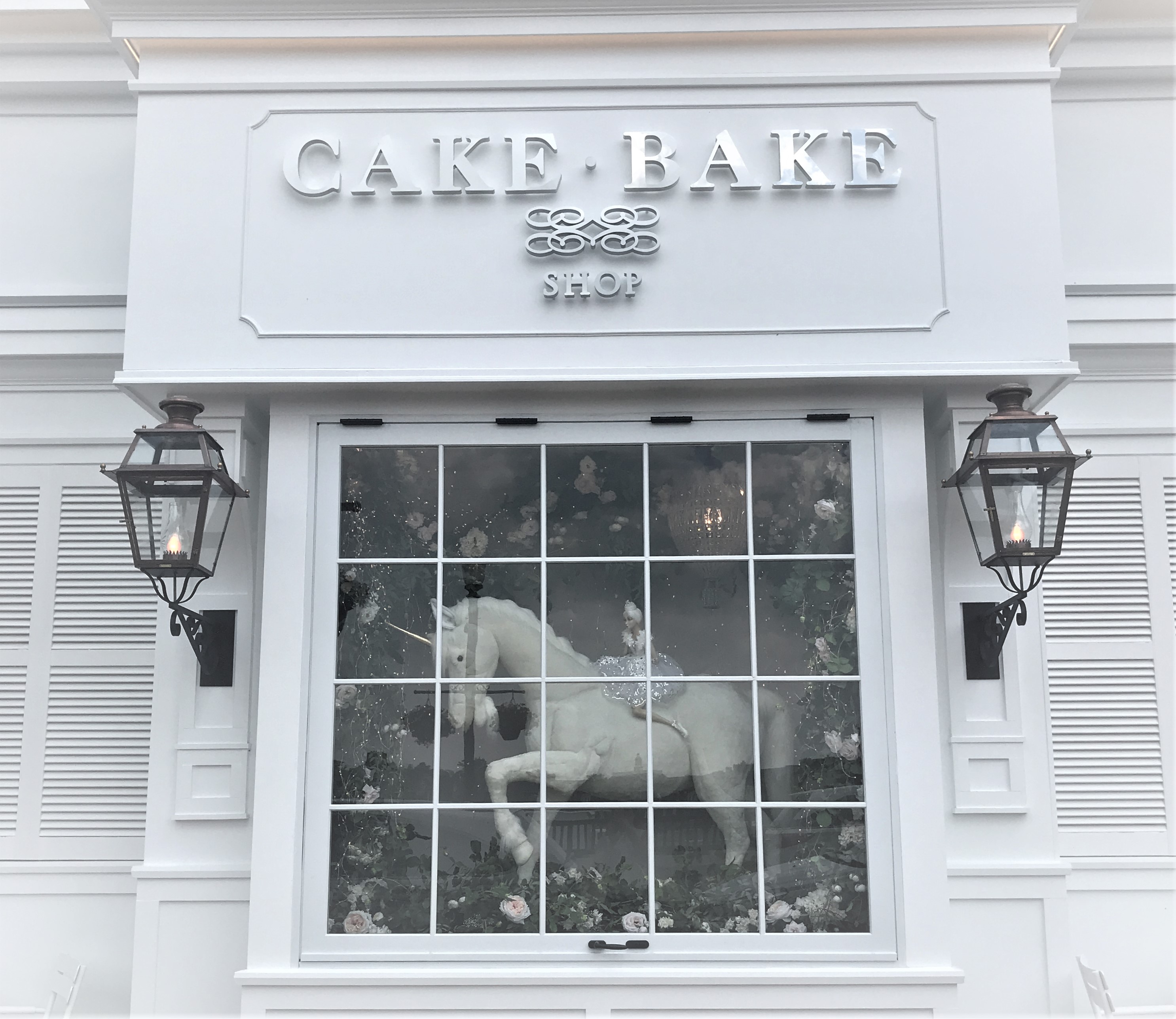 Once inside, pink rose garlands hang from exposed white beams, glittering alongside Swarovski crystal chandeliers in the Parisian-inspired bakery. Carmel's Cake Bake employees, impeccably dressed in white and pink tailored uniforms, hold titles such as, "Magical Experience Creator" and "Fairytale Wedding Cake Designer." These job titles appear well earned—from the quality design of each three-tiered cake to the thoughtfully placed candelabrums, bouquets and shiny sparkly somethings, it is the harmonious combination of detail that creates the sweeping, romantic dining experience.
If you're feeling something savory
The decadent cuisine doesn't disappoint. James Beard Foundation award winner Dan Nichols runs the kitchen. When you find yourself floating after tasting the Filet au Poivre, you will understand the nature of his genius.
Cocktails fit for a queen
There are drinks, too, fit to shake Sleeping Beauty from her slumber. Enter into your awareness, "The Magic Delphinium." The menu describes it best: "Delicate and bright notes of lavender flower and lemon perfectly balanced by Brut Champagne and a magic show at your table." I mean...
Don't forget the cake
The phrase, "let them eat cake," is taken quite seriously here. Marie Antoinette might argue that Gwendolyn Roger's vision—to democratize French-inspired delicacies such as silk chocolate cream pie and thick slices of raspberry Champagne cake—was the true intent behind her words.

Cake Bake has been featured in Williams-Sonoma, Oprah Winfrey's famous 'O' List in the 2018 issue of O magazine, and has received shout-outs from Oscar-winning actor Allison Janney...and more.

Cake Bake's daily menu is available online...but here's a taster of their summer cakes: Chocolate Peanut Butter Crunch Cake, Gwendolyn's Famous Earl's Court Chocolate Cake, Lemon Blueberry Cake, Oprah's O List Mint Chocolate Chip Cake, and many more...
Check out everything Cake Bake here, or stop by the Cake Bake Carmel location and see for yourself!

We would love to know about your experience at Carmel's new Cake Bake! Leave us a comment below!
---

About the Author
Kristie Smith
Kristie Smith is the founder and CEO of the Indy Homes Real Estate Team. She is a REALTOR, and is one of the most recognized and accomplished Indiana real estate agents. Ranked among Central Indiana's top 10 real estate teams, the Indy Homes Team specializes in relocating families moving to the Indy area, as well as Helping People on the Move locally in Indy.
---