Olive oil tasting tours around the world
Posted by Kristie Smith on Saturday, April 30, 2016 at 6:36 PM
By Kristie Smith / April 30, 2016
Comment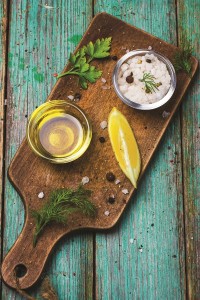 Inhale the aromas of some of the world's finest olive oils, and explore the varying tastes of different regions and the olives that are so deeply ingrained in so many exotic cultures worldwide. The use of olive oil began in 6000 BC and is used today for not only culinary purposes, but also medicinal, massage, oil lamps and more. Olive trees can live to be 300-400 years old and sometimes even older. Educate your palate on the vastly different variations of oils while touring olive oil facilities, and cultivate your knowledge of olive oil grades, characteristics and best uses for each type of oil. This is one of the latest ways to experience the world through your palate and will give you a new perspective and appreciation for the fine art that is olive oil today, not to mention, your taste buds won't be able to return to the generics. Here are a few of our favorite places to experience the flavorful olive oils from around the world.
Tuscany, Italy: Le Baccanti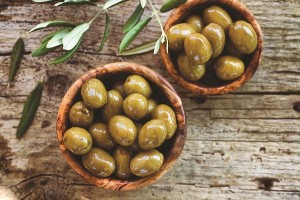 Taste the authentic joys of Tuscany with a guided tour of the olive oil press. Famous for their extra virgin olive oil with an intense and spicy flavor, you are sure to return home with bottles to share. Through the tour you will not only discover the rich aromas of the native oils, but also learn the various techniques of how olive oil is extracted from olives and the importance of harvest periods, weather and heat during processing. It is best to visit during peak season when the olives are pressed from October through December. While visiting Florence go sailing on the Mediterranean Sea or take an ultra-luxury wine tour via helicopter, even relish in a weekend-long cooking class with Florentine locals.
Crete, Greece - Terra Creta
Begin your day in this exotic Greek island local, with a guided tour of the olive groves at Terra Creta, complete with a harvesting demonstration. Their experts will lead you to the olive mills where production is overseen and described thoroughly. A tasting is provided in their bottling room where you can sample three different extra virgin olive oils while learning about the best tips to properly store the oils as well as their health benefits, which can of course be shared as the perfect gift to take home to friends, eager to hear about your fabulous experiences. Discover all that Crete has to offer by visiting the Botanical Park of Crete or soaking up the sun at Balos Beach and Laggon.
Les Baux-de-Provence, France - Moulin Castelas
Les Baux-de-Provence is one of the most beautiful villages in France and home to Moulin Castelas olive groves and mill. The mill was built to control every stage in the oil-making process, from olive harvest dates to production and blending of delicious oils to ensure the best product possible. Similarly to a winery, the mill was designed specifically to bottle the oil's fruitiness and freshness. You can visit the groves and mill to experience and appreciate the art of olive oil making while sampling the exquisite finished products. While in Les Baux-de-Provence, stay at the Mas de 'Oulivie luxury hotel, with private terraces and a gourmet chef who cooks with products from locally grown markets.
What is your favorite olive oil or olive region? We would love to try some new ones.
---

About the Author
Kristie Smith
Kristie Smith is the founder and CEO of the Indy Homes Real Estate Team. She is a REALTOR, and is one of the most recognized and accomplished Indiana real estate agents. Ranked among Central Indiana's top 10 real estate teams, the Indy Homes Team specializes in relocating families moving to the Indy area, as well as Helping People on the Move locally in Indy.
---